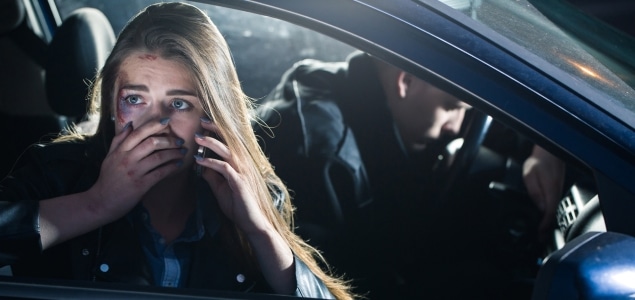 Few things can change your life, like a car accident. One minute you are driving down the road or stopped at a traffic signal, and the next, you feel a traumatic jolt, and you're trying to determine what happened. But as bad as the initial impact of a car accident can be, the aftermath can be life-altering. In addition to your medical bills, the cost of prescription medicines, and follow-up appointments, you may not be able to attend work, and the pain and suffering that you endure after a car accident could last an indefinite amount of time.
Contact Us For a Free Consultation Today
If you've been injured in a Fort Lauderdale car accident, the attorneys at Bernheim Kelley Battista & Bliss, LLC are ready to hear your case. We offer a free consultation to ensure that you have a clear understanding of your situation and know the benefits of working with our team. The information provided on this page is meant to give you a general sense of Fort Lauderdale car accidents, but no two accidents are alike, and you deserve specific advice as it relates to your situation. The only way to get this particular advice is by speaking directly with an experienced Fort Lauderdale car accident lawyer as soon as possible.
Fort Lauderdale Car Accidents
Whether you are a full-time resident, a part-time resident, or a vacationer, if you've spent any time driving around Fort Lauderdale's major roadways, like US1, Broward Boulevard, etc., you are aware of the remarkable density of traffic during the morning and afternoon rush hours. Fort Lauderdale has approximately 185,000 residents, but during the season, between November and May, our roadway traffic is commensurate with a much higher population. And every personal injury lawyer in Fort Lauderdale knows that because of that, we also have a much higher rate of accidents. 
In the year 2019, the Fort Lauderdale Police Department wrote 34,064 uniform traffic citations. While not all of those were connected with car accidents, a significant portion were. The year before, the state of Florida reported over 400,000 traffic crashes. Over 10% of those, 41,082, occurred in Broward County. Of the accidents that occurred in our county, there were 237 deaths and almost 25,000 injuries. And this was not an unusual year. The past two years reflect similar numbers. With this many car accidents occurring within and near the borders of Fort Lauderdale, it's no wonder that car accident attorneys are in such high demand.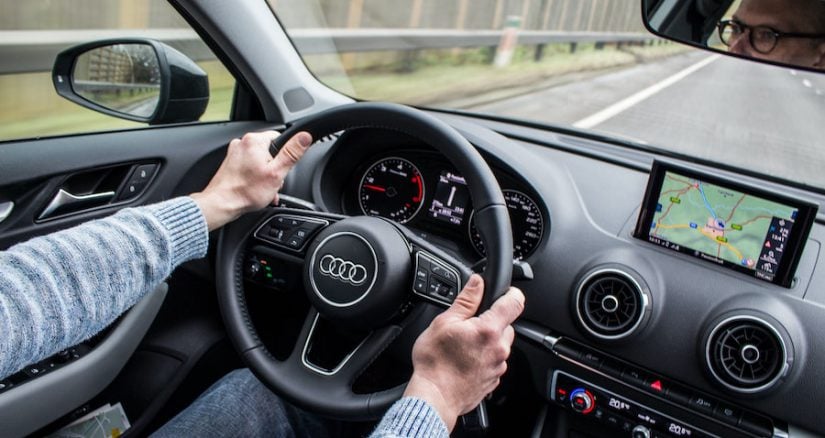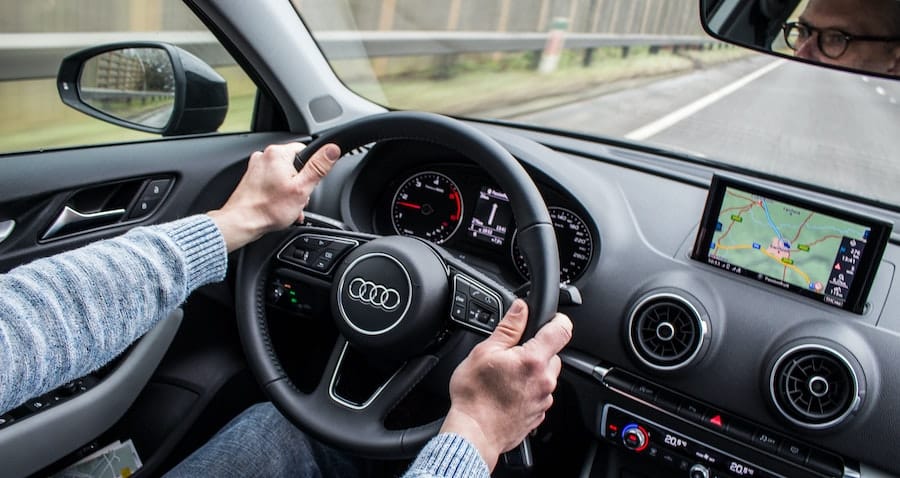 Florida Car Accident Law – What You Need to Know
There are some things that you should know about Florida car accident law and personal injury law that could affect your case, and the sooner you understand these specific issues, the better. For legal advice, contact the Fort Lauderdale personal injury lawyers at Bernheim Kelley Battista & Bliss, LLC. All consultations are free of charge, and we can accommodate phone meetings, video conferences, or in-hospital visits in the Fort Lauderdale area.
Police Car Accident Reporting
Under Florida law, the police must complete a long-form traffic crash report for any motor vehicle accident involving injuries. If you suspect that you're injured, tell the police immediately. There may be pressure at the accident scene to simply exchange information and leave, but calling 911 may be one of the best decisions that you make. If you were not aware of your injuries at the time of the crash, you could ask the police to supplement the original report with the new information. 
Florida is a No-Fault Insurance State
To legally drive in Florida, the law requires you to carry Personal Injury Protection insurance (PIP). If you're injured in an accident, your policy pays for you and your passengers' injuries, regardless of fault. It's important to note that your PIP policy may not cover all of the expenses related to your injuries. Your medical bills may exceed your coverage, and you may incur costs that aren't covered by your policy.
Many drivers carry additional riders to cover their liability should they be found at fault in a car accident that causes injury to another. If your auto accident injuries exceed your policy's coverage, your car accident lawyer may be able to pursue the other driver's additional policies to cover your claim. Contact a Fort Lauderdale car accident lawyer in our office to discuss your case.
Damages in Personal Injury Cases
The laws affecting injury damages in auto accident claims vary from state to state. The types of damages and laws affecting limits apply to Florida only. Insurance companies work aggressively to settle Fort Lauderdale car accident claims for as little as possible to protect their bottom line, which is why working with an attorney is such an important step. You deserve to focus on your recovery without having to take on the additional burden of learning all about accident injury law, insurance negotiations, and the many other complex legal concepts that your attorney will work through while calculating the money you are rightfully owed.
Please consult a car accident lawyer from the applicable jurisdiction if you were involved in an auto accident in another state.
Economic Damages
Economic damages are all impacts that have set and measurable dollar values. For car accident victims, these damages include the bills incurred from the Fort Lauderdale car crash, as well as a range of other monetary losses, including ambulance fees, hospitalization, doctor bills, follow-up appointments, surgeries, medication, therapy, as well as transportation to and from medical appointments.
In addition to all medical-related costs and expenses, economic damages will also calculate your income-related issues such as lost wages, decreases in your earning capacity, your ability to return to your former position, and more. For example, suppose you cannot return to work due to catastrophic injuries or cannot resume your work to your former capacity. In that case, you are entitled to recover compensation for the impacts to your earnings as well as a host of other things such as loss of future contributions to IRAs and 401ks, pension, and more. Your attorney may also be able to seek compensation from the insurance companies for educational costs like job training and more.
There are many more impacts that may fall under the economic damages from an accident, and you and your attorney will closely examine and include them in your upcoming negotiations. Close attention to detail is one of the essential qualities of an experienced car accident lawyer. Fort Lauderdale and the state of Florida do not cap economic damages for these lawsuits. You must track all expenses related to your car accident so your car accident attorney can tabulate them in the settlement requests as you move forward with your case against the insurance companies.
Non-Economic Damages
This category of damages is often referred to as "pain and suffering" among car accident attorneys. It includes hard-to-calculate impacts, such as physical pain that you experience with each car accident injury, the emotional trauma that comes with such a terrifying experience, the inconvenience to your life caused by your recovery, and more. In wrongful death cases, it could also include loss of companionship. Unfortunately, the state of Florida does not have a cap on pain and suffering damages.
Insurance companies will push back on non-economic damage calculations as aggressively as possible since there is no set and irrefutable way to measure and calculate these impacts following a car crash. However, your Fort Lauderdale auto accident attorney has years of experience using many methods to help them reach clear and defensible figures, and once calculated, will go through a series of negotiations to reach a final settlement agreement.
To learn more about non-economic damage, contact a Fort Lauderdale car accident lawyer for a free consultation.
Punitive Damages
These damages go beyond seeking compensation and are designed to punish the defendant for wanton or egregious actions. For example, in an auto accident case, the plaintiff's lawyer will have to show that their client's injury or injuries were caused by an excessively reckless action on the part of the at-fault party. Therefore, these damages are not included.
A Fort Lauderdale personal injury lawyer from our office can advise you whether they believe your case is likely to garner punitive damages.
Statute of Limitations for Florida Car Accidents
After Fort Lauderdale car accidents, victims have a set amount of time until they are no longer legally allowed to bring forward a case in the Florida courts. For reasons that have nothing to do with the statute of limitations, you must speak to a Fort Lauderdale car accident attorney at your earliest convenience. Evidence is lost with time, and your auto accident attorney will want to start collecting information as soon as you contact them. 
Your Lawyer Needs Time To Build Your Case
In addition to details of the accident becoming obscured or forgotten over time, your South Florida attorney will likely attempt to reach an out-of-court settlement agreement before moving straight to the courts. If, however, they are racing the clock, they may not have time to go through a comprehensive negotiation before filing a lawsuit.
For most car accidents, the statute of limitations for filing a claim is four years from the date of the accident — or from the date that you first realized you were injured, if the dates are different. If the accident ended in wrongful death, the statute is two years from the date of death. Regardless of the circumstances surrounding your case, involving an attorney who handles accidents and car accident injuries at your earliest convenience is in your best interests.
You need a personal injury lawyer, and South Florida is home to Bernheim Kelley Battista & Bliss, LLC. We are ready to help you recover compensation as soon as possible after your car crash; simply reach out to us today to request your free initial consultation after a motor vehicle accident.
Car Accident Types
According to the Florida Department of Highway Safety and Motor Vehicle, there were a total of 41,123 accidents reported in 2019 and 204 fatal accidents in the same time. We've provided a brief description of some of the most common types of Fort Lauderdale car accidents. Still, whether or not you see your situation mentioned below, we encourage you to contact us now to speak with an attorney today.
While high-speed collisions tend to be associated with severe injuries, even a small rear-end collision in a parking lot can lead to a moderate but painful case of whiplash that can require months or years of recovery to heal properly.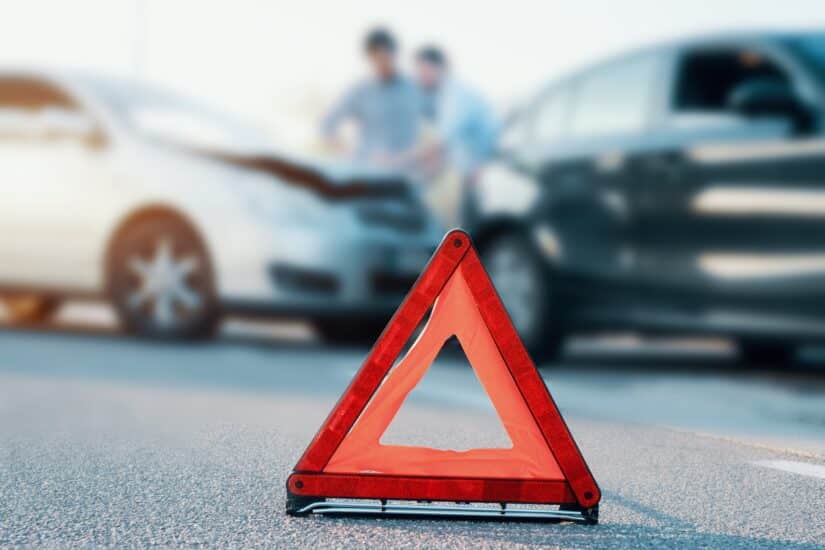 Rear-End Collisions
Whether the motor is stopped at a traffic signal, a stop sign, or in a line of cars leaving the mall or grocery store, rear-end collisions are by far the most prolific types of crashes in Fort Lauderdale and a leading cause of whiplash, which can occur at low speeds. Under Florida law, the driver in the rear vehicle is almost always considered to be at fault.
If you have been struck from behind in Broward County, you should discuss your case with an accident attorney at our law firm as soon as possible.
Lane-Change Accidents
This type of Fort Lauderdale auto accident occurs most commonly when a driver changes lanes without making sure they have clearance or fail to use their turn signals. Because both vehicles are moving, it can cause one or more drivers to lose control of their cars, causing severe injuries.
T-Bone Collision
These accidents usually occur at intersections when one of the drivers fails to yield the right of way. The results can be devastating to the occupants of both vehicles. For example, the failure to yield might be when a driver makes a left turn without in front of oncoming traffic or could be because a driver outright ignored a stop sign or red light and passed through the intersection without stopping.
Some intersections have traffic cameras that can help prove fault in your Fort Lauderdale car accident, but this footage is only saved for a short period. Contact a car accident attorney in Broward County as soon as possible to make sure that you can take all time-sensitive steps that will help support your case.
Head-on Collisions
When two vehicles strike each other head-on, the speed at impact is the sum of the speed of the cars. That means that if both cars are driving 35 mph, the impact is the same as a vehicle traveling 70 mph hitting a brick wall.
Head-on collisions aren't as common as the other types of accidents around Fort Lauderdale, FL, which is fortunate because they're often fatal. However, head-on accidents often result in ejections from the vehicle and airbag deployments, which can also cause injuries.
Motorcycle Accidents
Motorcycles are fast, and they offer no exterior protection for the rider. Almost all motorcycle accidents involve injury to the rider, even at low speeds that would be considered a minor inconvenience between two cars. Even if you're wearing your helmet and protective gear, you can be severely injured. If another driver was at fault for your motorcycle accident, you might have a case. 
Contact a Fort Lauderdale car accident attorney at our downtown firm to get started on your case today.
Commercial Truck Accidents
Semi-trucks and 18-wheelers can have twenty times the mass of a car, so the injuries they can impart to a smaller vehicle's occupants are much greater than with a car-on-car crash with the same circumstances. Commercial vehicles and their drivers are regulated by both the Department of Transportation and the state of Florida. They are held to several specific standards that go beyond expectations for someone operating a passenger motor vehicle. 
Personal injury lawyers in Fort Lauderdale are familiar with the requirements of drivers and know how to find out if the drivers were compliant at the time of the crash.
Pedestrian Accidents
A person walking or riding a bicycle or e-scooter is at a distinct disadvantage when they come in contact with a car. As is the case with motorcycle accidents, there is no outer protection for the victim. Consequently, this type of accident will almost always be serious. Unraveling the details of this type of Broward County car accident case can be complicated, especially while you are trying to recover from your injuries, which is why it's so important to connect with an attorney as soon as possible.
DUI-Related Accidents
Fort Lauderdale Beach is famous for its vibrant nightlife, and you should also know that drinking goes on all around the city. Drinking alcohol slows response times and leads to car accidents. If a drunk driver injures you, you're entitled to compensation, even if the police decided not to make an arrest.
FAQ About Car Accidents
The following are the answers that we most commonly hear from our clients. Keep in mind that these questions and answers are meant to give you an idea of how your specific questions about your unique car accident may be answered. Still, the only way to get a clear understanding of your situation is by contacting our law firm and speaking with a car accident attorney today.
If you're injured in an accident, the insurance company will be more than happy to settle with you directly. The adjuster may show up at the accident scene or in the hospital and offer to cut you a check for your medical expenses, vehicle damage, and a little extra for your inconvenience.
You will, however, likely be required to sign a waiver of liability absolving them of further responsibility. Unfortunately, that means that once that money runs out, you can't come back for more — regardless of whether or not more evidence or information arises from your case.
A car accident lawyer knows what's required for you to make a full and fair recovery. They can also connect you with the medical experts who can best assist you on your road to recovery and work with you on credit until your case is settled.
There is no way for us to answer this question until the moment we ultimately resolve your case — whether through settlement or a ruling by a judge and jury. However, as we go through the details of your case during our initial consultation, we will point out possible complications that could lead to a more complicated negotiation process.
Ultimately, there is no way for even the most seasoned professional to predict how long it will take to resolve a case.
If we can settle your case, it will need to happen before the statute of limitations blocks us from attempting to recover compensation through direct negotiations. On the other hand, if we file a lawsuit, we will need to follow the guidance and schedule of the courts.
While it is true that most personal injury claims are resolved without a lawsuit, and more still are resolved before the case goes to trial, this does not guarantee that your case will not go all the way to the end of a trial.
There are many steps between initiating a claim with an insurance company and either reaching an out-of-court settlement or a final award at the end of a trial. Still, your attorney will be able to give you a better sense of what they expect as your case moves forward.
There are certain times when an attorney will prefer to go straight to the courts if they believe that their client is owed additional punitive damages for the at-fault party's particularly egregious behavior, but again, this is a precise detail that an attorney will need to go over with you.
Florida uses something known as a pure comparative fault to assign fault during a personal injury claim. Under this rule, victims are entitled to seek compensation even if they have partially contributed to the accident. Their final award will be reduced proportionally to the fault they contributed.
For example: if you were driving over the speed limit during a car accident with someone who failed to yield, you might be ultimately held partially responsible — for this example, let's say 10%. If your final award were calculated at $100,000, it would then be reduced by that 10% for a final payment of $90,000.
Pure comparative fault is a crucial rule that allows victims to seek the compensation they are owed, but insurance companies can also leverage it as a way to reduce their final settlements. An experienced attorney will fight to ensure that you do not accept any more fault than you deserve to take on.
Accident attorneys in Fort Lauderdale, FL — and nearly everywhere else in the United States — work on a contingency basis, which means that they're paid from the proceeds of your settlement or award. We will be able to go through the details of how we determine a contingency fee during our initial consultation. Hence, you understand clearly what you can expect to pay (as a percentage of your final award).
You will not pay if we don't win.
At Bernheim Kelley Battista & Bliss, LLC, you never pay out of pocket, and we will disclose our contingency fee schedule before you commit to our law firm.
Fort Lauderdale and beyond are covered by the Florida State Bar Association, which sets the guidelines for contingency fees for car accidents and other types of accident cases for personal injury lawyers. However, because they do not set a schedule, like in some states, and only say that fees must be reasonable, you should make sure to know what the law firm's fee schedule is in advance of committing to them.
Remember, you should never have to pay for a consultation with a personal injury attorney, and this consultation should not obligate you to work with the law firm. Nevertheless, this is an excellent opportunity to learn more about your car accident from an experienced legal professional while determining whether or not you want to work with the firm.
Your health and safety should be your top priorities after a car accident, and if the EMTs at the scene recommend you take an ambulance, we encourage you to do so. Unfortunately, many people deny an ambulance out of concern for the cost. Still, if someone else caused the accident, then your attorneys will be able to include these costs in your motor vehicle accident claim.
In addition to the importance of getting medical care, the EMTs will provide precise details about the nature of your injuries from the start, which will help your Fort Lauderdale car accident lawyer build a clear case that will be supported by evidence.
A Step-By-Step Guide to Car Accidents
The seconds and minutes after a car accident can be confusing, but it's vital to your safety, recovery, and legal case that you maintain your composure. The following is a general guideline for car accidents.
All auto collisions are different, so some of these steps may not be applicable. Use your discretion, and make sure that your top priority is your health and safety (as well as the health and safety of your passengers).
Make Sure You're In A Safe Location
This could mean staying in your car or getting out and moving to the side of the road. Before exiting your vehicle, make sure that you aren't stepping into traffic or increasing the risk of additional harm to yourself or others.
Call 911 For Emergency Services
Call 911 before even exiting your vehicle to ensure that police, fire, and EMTs are dispatched to the scene. The 911 operator will ask for your location and any additional details that they can relay to the first responders who are en route to the accident.
They will also want to know the extent of injuries, how many vehicles were involved, and the vehicle description. If you don't have a specific piece of information, just let them know that you don't have it. So many people try to rush through a 911 call, but the operator can convey this information while on the phone with you — the more details you can provide, the more prepared the emergency responders will be when they get to the crash.
If you call 911 before you speak with the other driver, you will be able to avoid the possibility that they will try to convince you to handle things directly. However, it can be highly upsetting to choose not to call 911 only to realize after the fact that the at-fault driver has changed their story and you do not have supporting evidence like an accident report that a Fort Lauderdale police officer will compile.
Take Video of the Scene
If you can do it from a safe vantage point, take videos with as much detail as possible. Of course, photographs are also good, but a video captures details that may be important from an evidentiary standpoint.
Try to include damage to the vehicles, injuries to yourself and other parties, debris on the roadway, geographic indicators, and anything else that you believe would help depict the accident.
Do not edit or alter your video content. Instead, back it up for safety, and make sure you tell your lawyer that you have it.
Talk To Potential Witnesses
If the police haven't arrived on the scene, ask anyone who has stopped or come over if they saw anything. If they are going to leave, ask for their contact information. Witnesses will often leave as soon as they make sure that the injuries aren't life-threatening.
Get their contact information so that your attorney can have a follow-up conversation with them to gather more evidence and build a strong case.
Allow EMTs To Examine You
Make sure that you have not missed any injuries that could be masked by adrenaline — or could be latent such as a soft-tissue injury like whiplash.
Refusing to have the EMTs examine you, whether or not you ultimately take an ambulance to the hospital, may be used against you by the insurance adjuster as they work to downplay the extent of your injuries to reach a lower settlement agreement.
Don't Sign Anything From An Insurer
An insurance adjuster can often be tricky, and they are working on behalf of the insurance company to reach a low settlement as quickly as possible.
Don't sign anything until you've had a chance to talk to an attorney and they have gone through the many details of your situation and can provide you with a clear idea of what you are rightfully owed.
Talk To A Fort Lauderdale Accident Attorney
We are happy to take your call and discuss your case. During our initial consultation, we will be able to go through the many specific details of your situation and give you a clear sense of how to help you get the money you deserve.
Why choose Bernheim Kelley Battista & Bliss, LLC?
Our team of top-tier accident lawyers has been helping clients get large settlements and awards for decades. Our successful endeavors have garnered clients hundreds of millions of dollars. In addition, our time working in the Broward County civil courtrooms has allowed us to become familiar with the practices of various judges and insurance company lawyers.
If you've been injured in an accident, you may not be able to come to our law office. However, we will send a diligent, aggressive attorney to your location or arrange a teleconference with you. We do not charge our clients consultation fees.
We only collect when we win. So contact us today to talk to one of our Fort Lauderdale car accident lawyers.