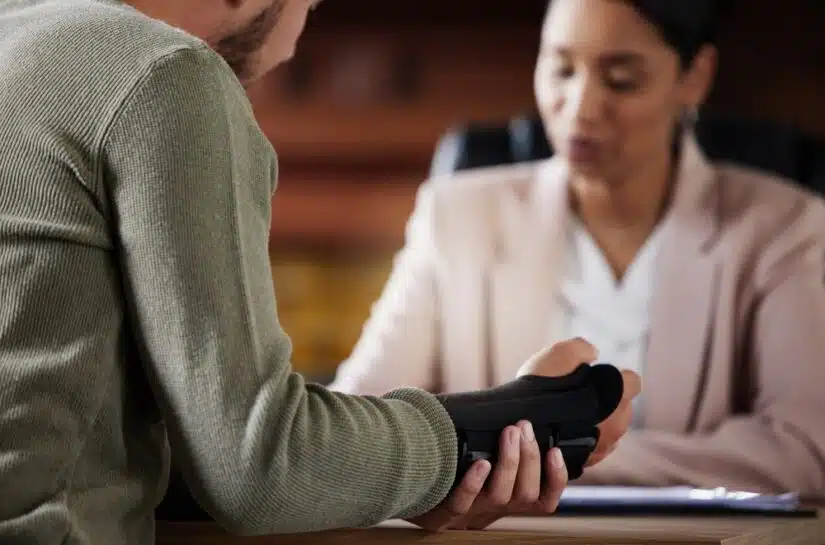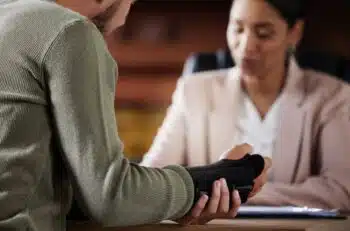 Hurt in an Accident? Contact Our Florida Personal Injury Lawyer Today for a Free Consultation
At Bernheim Kelley Battista, LLC, our Florida personal injury lawyers have the professional skills and legal experience that you can rely on in even the most complex of cases. With a proven record of results obtaining six, seven, and eight-figure settlements and verdicts for clients, our attorneys are standing by, ready to help you get justice. If you or your loved one was hurt in an accident, we are here to help. To set up a no-cost, no-obligation consultation with a top Florida personal injury attorney, please contact us today.
Why Do You Need an Experienced Florida Personal Injury Lawyer?
A major accident can change your whole life in the course of seconds. If another party is at fault for your accident, you have the right to
sue for personal injury
. Unfortunately, in practice, navigating the process can be very challenging. There is a wide range of complicated issues that need to be addressed—from putting together a strong legal case to meeting the
deadlines for filing an injury lawsuit in Florida
. You do not have to figure out everything alone. Defendants and insurers put their own interests at the forefront. A Florida personal injury attorney who has proven experience can help you take action to get through the process and maximize your compensation.
How Do Personal Injury Claims Work in Florida?
To bring a successful personal injury against another party, you must prove that they bear legal responsibility for your accident. In Florida, personal injury claims follow a "no-fault" system for car accidents. With exceptions for serious accidents, each party's insurance covers their own damages regardless of fault. For other types of personal injury claims, injured victims must prove negligence.
What Factors Can Affect Personal Injury Cases In Florida?
A one-size-fits-all approach is not sufficient for personal injury cases. No matter how your accident happened—whether it was a car crash or slip and fall—it is imperative that you understand how the law works. Here are some key factors that can affect your personal injury case in Florida: 
Establishing Liability:

Liability matters. Identifying who is responsible for the accident is paramount for any type of personal injury claim in Florida. This part of the process typically involves analyzing evidence, reviewing reports, and determining if any laws were violated. An inability to establish liability can undermine the success of the case.
Comparative Fault:

Under Florida Law (

Florida Statutes § 768.81

), personal injury claims are subject to comparative fault. Notably, a 2023 tort reform law in Florida changed our state from a "pure" comparative negligence system to a "modified" system. A claimant who is found to be more than 50% at fault for their own accident can be denied any recovery. 
No-Fault System (Motor Vehicle Accidents):

Is Florida an at-fault or no-fault state?

For motor vehicle collisions only, a no-fault standard of liability applies. After a car accident, each party's insurance pays for their own injuries up to a certain limit, regardless of who caused the accident. However, you can step outside of the no-fault system and file a fault-based personal injury lawsuit if you suffered a severe injury in an accident.
The Extent of Your Damages:

The severity of your injuries, the cost of your medical bills, any lost wages, and the impact on your overall quality of life will all play a role in determining your compensation. In general, more severe injuries result in higher compensation. You can seek compensation for economic and non-economic damages in Florida. 

Insurance Coverage:

Many personal injury claims are handled by insurance companies. The amount of insurance coverage and the scope of the coverage can have a significant impact on a case. A Florida personal injury lawyer can help you navigate an insurance claim.
Steps for Filing a Personal Injury Claim
With personal injury cases in Florida, a proactive approach is always best. Here are six key steps that you should take to file a personal injury claim: 
Report Your Accident:

Be sure to promptly report an accident. Whether it is to the police, a property owner, or an employer, it is essential to officially report the accident. 
Build a Case (Establish Liability and Damages):

Gather evidence—photos, witness statements, medical records, etc.—that help to establish both fault and damages. 
Send a Demand Letter to the Defendant/Insurer:

Your attorney will draft a letter detailing the accident, liability, injuries, and a demand for compensation.

File a Personal Injury Lawsuit:

If negotiations stall or the defendant refuses a fair settlement, your Florida personal injury attorney can file a lawsuit.
To learn more, schedule a free consultation with us today.
Types of Damages in Florida Personal Injury Cases
Following an accident, you likely have a lot of questions about how much compensation you can recover. You may want to know if all of your medical bills will be covered or if you
can sue for pain and suffering
. In Florida, personal injury damages are broadly split into three categories. 
Economic Damages:

Economic damages are tangible, out-of-pocket expenses that can be assigned a specific dollar figure. Common examples include property damage, medical bills, physical therapy and rehabilitation costs, lost wages, and diminished earning power. 
Non-Economic Damages:

Non-economic damages are intangible losses that are not easily quantifiable. Examples include pain and suffering, emotional distress, loss of companionship or consortium, reduced quality of life, and psychological trauma.

Punitive Damages:

Unlike the previous two categories, punitive damages are not intended to compensate the victim. Instead, they are designed to punish the offender for particularly egregious or malicious conduct and deter others from committing similar acts. In Florida, punitive damages are only awarded in a small number of cases.
Types of Accidents That Lead to a Personal Injury Claim
You can initiate a personal injury claim for a wide range of different accidents. Some of the most common types of accidents that can serve as the basis of a personal injury claim in Florida include: 
Motor Vehicle Accidents

: Collisions involving cars, trucks, motorcycles, and other road vehicles. The category is among the most common types of personal injury claims.

Pedestrian Collisions and Bicycle Accidents:

Both pedestrians and cyclists have limited protection. They face serious risks from traffic. 

Slip and Fall Accidents:

Accidents that occur due to unsafe or hazardous conditions on someone else's property. Slips and falls can lead to severe injuries. 

Other Premises Liability Cases:

Beyond slip and fall accidents, injuries on someone's property can happen due to inadequate maintenance or other unsafe conditions.

Medical Malpractice:

When a healthcare professional, through a negligent act or omission, causes injury to a patient.

Workplace Accidents:

Injuries sustained while on the job, especially in high-risk industries such as construction, manufacturing, and agriculture.

Product Liability:

Through a product liability claim, a manufacturer in Florida may be strictly liable for injuries resulting from dangerous and defective products.
Which Injures Can Qualify for a Personal Injury Claim?
All serious injuries require immediate medical attention. Not only is seeing a doctor important to protect your health and well-being, it is a necessary step in the legal claims process. At BK Law, we have the skills and experience to handle all types of personal injury cases in Florida. No matter the cause, nature, or severity of your injuries, our Florida personal injury attorneys are ready to help. Some injuries that can qualify for a claim include: 
Soft tissue injuries (sprains, strains); 

Whiplash and other neck injuries; 

Lacerations and skin disfigurement; 

Fractures and broken bones; 

Burns and scalds; 

Traumatic brain injuries (TBI); 

Hearing or vision loss; 

Spinal cord damages; 

Internal injuries; and 

Amputations.
How Long Do I Have to File a Personal Injury Claim in Florida?
Injured victims have a limited amount of time to bring a claim to seek financial compensation. You must initiate any claim before the
statute of limitations for personal injury lawsuits
expires. For many years, Florida had one of the most forgiving statutes of limitations for negligence claims in the entire country. However, as noted by the
American Bar Association (ABA)
, a 2023 tort reform bill reduced Florida's general personal injury statute of limitations from four years to two years. With limited exceptions, you have two years to bring a personal injury lawsuit in Florida.
Florida Personal Injury Claims: Frequently Asked Questions (FAQs)
What should I do after suffering an injury in Florida?
Be sure to get immediate medical attention. Your medical needs always take priority. From there, report your accident and document it to the best of your ability. You should consult with a Florida personal injury attorney before you give any recorded statement to a defendant or insurer. 
How long will it take to resolve my case?
It depends. The timeline for a personal injury claim in Florida varies widely, depending on many different factors. The complexity of the case, the severity of your injuries, and the willingness of the other party to settle will all affect the duration of the process. On average, it may take anywhere from a few months to more than a year to resolve the claim.  
Do I have to go to trial?
Not usually. The
Bureau of Justice Statistics (BJS)
has published data showing that fewer than five percent of personal injury claims ever go to court. Settlements are far more common than trial verdicts. However, if the parties involved cannot agree on a settlement, a trial may be necessary.
How much of a settlement will I get?
It depends. The value of a personal injury settlement in Florida is always determined on a case-by-case basis. Key issues include your ability to prove fault and the extent of your damages. An experienced Florida personal injury can help you maximize your settlement. 
Will I be responsible for any costs if we lose at trial?
No—not if you hire a personal injury attorney who works on contingency. At BK Law, our Florida personal injury lawyers fight for the rights of victims and families on a contingency fee basis. In effect, this means that we assume that risk. You only pay legal fees if you get a settlement or verdict.
Why Rely on BK Law for a Personal Injury Claim in Florida
A serious accident can change your entire life. It is imperative that victims are able to access the full and fair financial compensation that they need to pay bills and support their loved ones. At BK Law, we are passionate, results-focused advocates for justice. With a proven record of
case results
, our firm invests time, resources, and personalized focus into every case.
At Bernheim Kelley Battista, LLC, our Florida personal injury lawyers have the real experience and real commitment to justice that you can rely on for results that count.
Contact us
today to set up a free, no-commitment initial consultation. With law offices in Fort Lauderdale, Miami, Fort Myers, Jacksonville, and Starke, we fight for injured victims all across Florida.