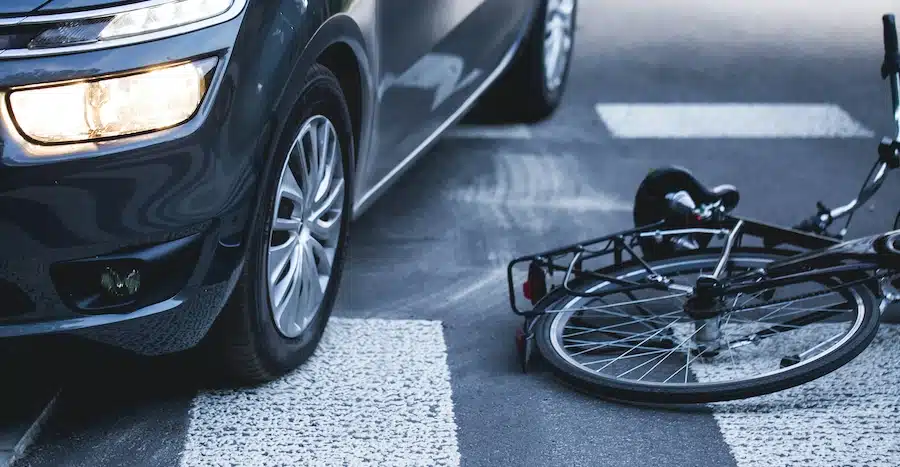 Fort Lauderdale Bicycle Accident Attorneys Help Injured Victims Get Real Justice and Real Results
A bicycle is a great source of fun, transportation, and expertise. At the same time, bicyclists face certain safety risks—particularly from motor vehicles. According to a recent study from the United States Consumer Product Safety Commission (CPSC), a growing number of Americans are being severely injured and killed in bicycle accidents. Alarmingly, a recent report from WFTV-9 noted that "Florida remains the most dangerous place in America for bicyclists." At Bernheim Kelley Battista, LLC, our Fort Lauderdale bicycle accident attorneys are devoted to pursuing real justice and real results for victims and families.
Following a serious bicycle collision, it is imperative that you are able to access the full and fair financial compensation that you deserve. If you or someone you know was seriously hurt in a bicycle accident, we can help. Contact us today to set up a free, fully confidential consultation with an experienced Fort Lauderdale bicycle accident injury lawyer.
How Common are Bicycle Accidents in Fort Lauderdale?
A significant portion of serious bicycle accidents involved automobiles. According to the National Safety Council (NSC), there were 1,260 bicycle accident fatalities in the United States in 2020. Many more bicyclists suffered serious injuries in accidents. The NSC reports that approximately two-thirds of bicycle accident fatalities happen in incidents involving an automobile.
Bicyclists have a right to the road in Fort Lauderdale. In most circumstances, a bicyclist is within their right to control a lane. Unfortunately, too many drivers simply fail to safely share the road with cyclists. Driver negligence—from speeding to distracted driving to following a bicycle too closely—is the primary cause of a significant share of serious bicycle accidents in Fort Lauderdale.
What are the Main Types and Causes of Bicycle Accidents in Fort Lauderdale?
Bike accidents can happen due to a wide array of causes. A substantial share of these collisions involve careless or reckless drivers. In Fort Lauderdale, motorists owe a duty of care to bicyclists, pedestrians, and everyone else on or near the road. Some frequent causes of bicycle collisions in Fort Lauderdale include:
Crossing Into a Bike Lane: You will find bicycle lanes in many cities and towns throughout Fort Lauderdale. However, many places do not have comprehensive or fully protected bicycle lanes. An accident may happen if a vehicle crosses into or through a bicycle lane without proper care.
Failure to Give a Bike Enough Space: Too many drivers do not give adequate space to cyclists. Following a bicycle too closely (tailgating) or driving beside a bicycle too closely (buzzing) can contribute to very serious accidents.
Speeding: Speeding is an all-too-common practice on streets and highways throughout Fort Lauderdale. A speeding driver can pose a very serious risk to a bicyclist. Not only does speeding make crashes more likely happen, it also makes them more likely to result in serious injuries.
Recklessly Opening a Vehicle Door: When vehicles park, both drivers and passengers need to be careful when opening a door. A door that is recklessly openly directly in front of an oncoming cyclist could result in a serious injury.
Distracted Driving: Distracted driving—from texting and driving to inattentive driving—is a serious safety problem in Fort Lauderdale. Bicyclists and pedestrians are at an especially high risk from the danger posed by distracted drivers.
Intoxicated Driving: Drunk driving and drugged driving are unlawful in Fort Lauderdale. Sadly, intoxicated driving remains a very serious problem. If you were injured in a bicycle accident with a drunk driver, contact our Fort Lauderdale bicycle injury lawyer for immediate help.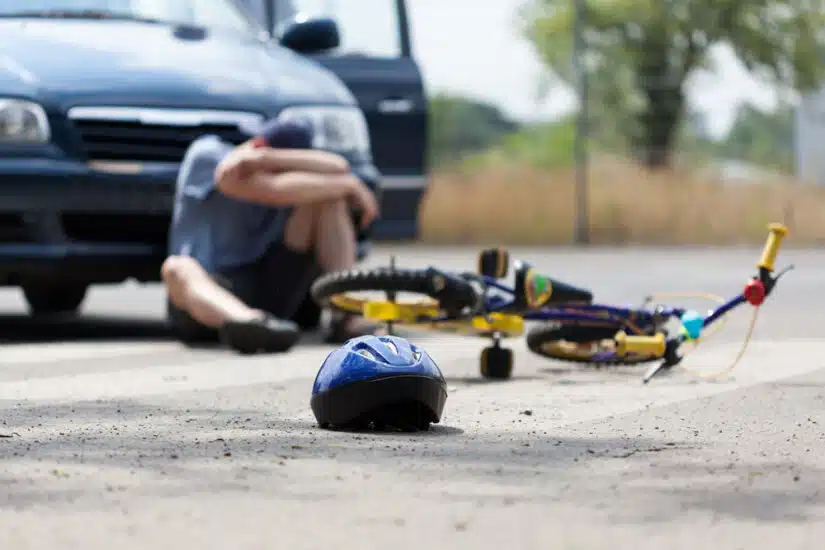 Common Injuries That Result From Bicycle Accidents in Fort Lauderdale
Bike accidents can result in very serious injuries. An experienced Fort Lauderdale bicycle accident lawyer can handle the full range of bicycle accident injury cases. No matter how your crash occurred or the severity of your injuries, you can pursue financial compensation if you were not at fault. Some of the most common bicycle accident injuries include:
Bruises/contusions;
Cuts, lacerations, and other skin injuries;
Broken/fractured bones;
Soft tissue damages (spains, strains, whiplash, etc);
Concussions or traumatic brain injuries (TBIs);
Loss of limb (amputation); and
Spinal cord damage.
To learn more, schedule a free consultation with us today.
Types of Bicycle Accident Lawsuits a Fort Lauderdale Bicycle Accident Lawyer Can Help with
Bicycle accident injury lawsuits fit into the following two broad categories:
Negligence: Most bicycle accident claims are negligence claims. In a negligence lawsuit, a plaintiff must establish that the defendant(s) failed to take proper care and that an accident occurred as a consequence. For example, you may file this type of bicycle accident claim against a driver who hit you after running a red light.
Product Liability: A much smaller share of bicycle accident injury lawsuits are product liability claims. If your injuries occurred, at least in part, because your bicycle had a dangerous safety defect, you can pursue a product liability claim against the at-fault manufacturer, distributor, or retailer. Florida is a strict liability state for defective products.
What is the Time Limit for Filing a Bicycle Accident Claim?
To bring a bicycle accident claim in Fort Lauderdale, you must take action before the statute of limitations expires. Under Florida law, there is a four year statute of limitations for bicycle accident injury claims. If you fail to initiate a bicycle accident injury lawsuit within four years of the date of the crash, then you will be denied your opportunity to pursue compensation.
While four years is plenty of time to take legal action, it is important to emphasize that you do not want to wait to get started with the claims process. Key evidence can get lost along the way. The sooner you consult with a Fort Lauderdale bicycle accident lawyer, the better position you will be in to recover compensation for your damages.
How Can a Fort Lauderdale Bicycle Accident Attorney Help?
A Fort Lauderdale bicycle accident lawyer can help you in a number of different ways. To start, a bicycle accident lawyer will be able to initiate proactive investigation of your accident. During this stage of the process, an attorney can identify all parties that may bear liability and secure the relevant evidence. From there, a bicycle accident lawyer will gather and prepare your medical records and other documentation of the extent of your damages. A bicycle accident lawyer will then advocate for your best interests in any settlement negotiations. While most personal injury claims—including bicycle accident claims are settled—litigation is always a possibility. A lawyer will make sure that you are fully prepared.
What Compensation Can be Expected for a Bicycle Accident Case?
If you were hurt in a bicycle accident in Fort Lauderdale, you need compensation to pay bills and support your family. State law allows injured victims to seek compensation for monetary and non-monetary losses. Unfortunately, big insurance companies do not make it easy for bicycle accident victims to get the full and fair financial support that they are due under the law. At Bernheim Kelley Battista, LLC, our Fort Lauderdale bicycle accident lawyers fight aggressively to help injured victims maximize their financial recovery. A settlement or verdict may include compensation for:
Bicycle repair or replacement;
Ambulance costs and emergency room treatment;
Medical expenses and other health care costs;
Physical therapy and psychological support;
Loss of wages and loss of earning capacity;
Pain and suffering & mental distress;
Disfigurement, scarring, or disability; and
Wrongful death of a family member.
How to Prove Negligence in Bicycle Accident Cases in Fort Lauderdale
Bicycle accident injuries claims fall under state law. Cyclists need to understand how their case will be handled under Florida law. Here are some of the most important things to know about bicycle accident injury claims in Fort Lauderdale:
Florida has a Four-Year Statute of Limitations  for Bike Accident Injury Claims: An injured cyclist must initiate a personal injury claim before the statute of limitations runs out. Under Florida law (Florida Statutes § 95.11), bicycle accident injury claims are subject to a four-year statute of limitations. Although that may seem like plenty of time to act, you do not want to fall behind the insurance company in the claims process. Consult with a Fort Lauderdale bicycle accident lawyer as soon as possible after a collision.
You May Have a Claim Through Your No-Fault PIP Coverage: Florida mandates drivers to purchase a minimum of $10,000 for no-fault insurance coverage through a Personal Injury Protection (PIP) policy. If you are a bicyclist who has PIP insurance, you can bring a no-fault claim for your initial medical bills and lost wages if you are hit by a car. If you do not have a no-fault PIP policy—perhaps because you do not drive—you can always bring a fault-based claim directly against the responsible party and its insurance carrier.
The bottom line is that every serious bicycle accident requires a comprehensive, detail-focused investigation by an experienced attorney. Our lawyers are ready to hit the ground running—we will seize the relevant evidence and build a compelling, well-supported legal case.
How Could the Florida Comparative Negligence Law Impact a Bicycle Accident Case?
Florida is a comparative negligence jurisdiction for fault-based bicycle accident claims. If you are bringing a fault-based bicycle accident claim in Fort Lauderdale, it is important to understand how Florida's comparative fault standard operates. In Florida, liability for any type of motor vehicle accident—including a bicycle accident—will be split proportionally. You can still bring a bicycle accident injury claim if you are partially at fault for your own bicycle accident, but your compensation will be reduced by your degree of fault.
How Can BK Law Firm Help in a Bicycle Accident Case?
Following a serious bicycle collision, it is normal to be stressed, confused, and unsure of what to do next. At Bernheim Kelley Battista, LLC, we are here to help you navigate the complexities of the personal injury claims process. We always take a forward-focused, pragmatic approach. When you get in touch with our legal team, our Fort Lauderdale bicycle accident lawyers are prepared to go above and beyond to help you maximize your financial recovery.
Bicycle accident injury claims are complicated. The specific facts of the case always matter. We put in the time, resources, and personal attention to handle your case the right way. With a record of testimonials from clients and a proven history of successful results, injured victims can rely on our lawyers for top legal legal representation.
At Bernheim Kelley Battista, LLC, our Fort Lauderdale bicycle accident attorneys are devoted to providing justice and results to victims and families. If you or your loved one was hurt in a bicycle collision, we are here as a resource. Contact us now to set up a free, fully private review of your case. From our law office locations in Fort Lauderdale, Miami, Jacksonville, and Starke, we handle bicycle accident injury claims throughout the State of Florida.