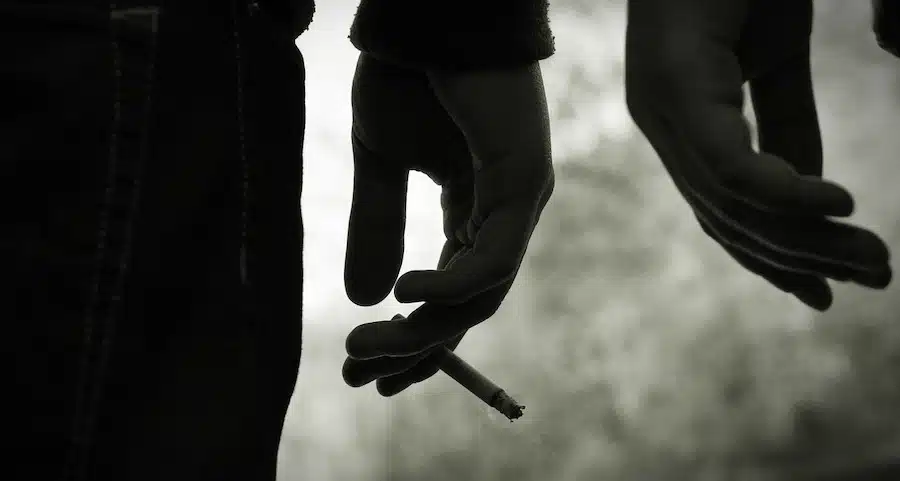 Get Help From a Top Tobacco Product Liability Attorney in Massachusetts
At Bernheim Kelley Battista, LLC, our Massachusetts tobacco product liability lawyers advocate tirelessly for real justice and real results for the people and families harmed by cigarettes and other related products. Big corporations must be held accountable for putting profits ahead of public safety. If you were made seriously ill by long-term tobacco use or if your loved one was killed due to a tobacco-related medical condition, we are here to help. Contact us today to set up your free, no-obligation, and strictly confidential initial consultation.
How and Why is Tobacco Harmful?
Tobacco is one of the most harmful substances consumed by humans on a regular basis. In fact, the use of tobacco—especially through cigarette smoking— leads to a wide range of health issues and significantly increases the risk of developing life-threatening diseases. The Centers for Disease Control and Prevention (CDC) estimates that tobacco is linked to an astounding and tragic 480,000 deaths in the United States each year. Here are several reasons why tobacco is detrimental to health:
Cancer Risk: The National Cancer Institute emphasizes that tobacco use is strongly linked to various types of cancer, including lung, throat, mouth, esophagus, bladder, kidney, pancreas, and cervix. It contains numerous carcinogens that can damage DNA and lead to the uncontrolled growth of abnormal cells. Respiratory Problems: Smoking tobacco damages the respiratory system, causing chronic bronchitis, emphysema, and other respiratory diseases. It irritates the airways, reduces lung function, and increases the likelihood of developing conditions such as asthma and pneumonia.
Cardiovascular Diseases: Tobacco use is a major risk factor for heart disease, heart attacks, stroke, and other cardiovascular problems. It damages blood vessels, increases blood pressure, promotes the formation of blood clots, and reduces the amount of oxygen carried by the blood.
Chronic Obstructive Pulmonary Disease (COPD): Long-term tobacco smoking is the leading cause of COPD, a progressive and debilitating condition that includes chronic bronchitis and emphysema. COPD causes breathing difficulties, coughing, wheezing, and reduced physical activity tolerance.
Oral Health Issues: Smoking tobacco can lead to tooth decay, gum disease, tooth loss, and oral cancer. It stains teeth, causes bad breath, and hampers the healing process after dental procedures.
Why is Tobacco Popular? (The Role of Big Corporations)
Tobacco has maintained its popularity for decades, despite the overwhelming evidence of its harmful effects. Understanding the role of big corporations can provide insight into why tobacco continues to be widely used. Here are some reasons behind its enduring popularity:
Marketing Strategies: Tobacco companies have invested substantial resources in marketing campaigns that effectively promote their products. They have employed various tactics, including advertising, sponsorships, product placement in movies, and appealing packaging. These efforts have created a positive image and allure around tobacco, especially among younger individuals.
Addiction: Nicotine, a highly addictive substance found in tobacco, plays a significant role in its popularity. The addictive nature of nicotine makes it difficult for users to quit, keeping them hooked on tobacco products despite the associated health risks.
Corporate Influence on Legislation: Tobacco corporations have wielded considerable power and influence over legislation and public policy. They have lobbied to prevent or weaken regulations and taxes that could deter smoking, thus ensuring their continued profitability.
Smoking is linked to a wide range of illnesses and diseases, many of which can be life-threatening. It is important to be aware of these common smoking-related health issues. Proper medical care is a must for any person who is suffering from a tobacco-related health issue. Here is a list of some of the most prevalent smoking-related illnesses and diseases:
Lung cancer
Chronic obstructive pulmonary disease (COPD)
Heart disease
Stroke
Emphysema
Chronic bronchitis
Oral cancer
Throat cancer
Bladder cancer
Kidney cancer
Pancreatic cancer
Cervical cancer
Esophageal cancer
Stomach cancer
Colorectal cancer
Are you considering taking legal action to sue a tobacco company? You may have questions about whether or not it is too late to sue for personal injury. Can you still bring a legal claim against a tobacco company in 2023? The answer is "yes"—that being said, there are some key points to be aware of regarding modern tobacco litigation. Many states settled massive tobacco lawsuits back in the 1990s. Indeed, as explained by the Massachusetts Government, the Commonwealth is a party to the 1998 Tobacco Master Settlement Agreement. The Master Settlement Agreement and Massachusetts statutes and case law more generally have important implications for your tobacco lawsuit.
To learn more, schedule a free consultation with us today.
An Overview of the Settlement Agreement and Tobacco Lawsuits in Massachusetts (2023)
While the Master Settlement Agreement brought some clarity to tobacco litigation in Massachusetts and other jurisdictions, a recent ruling from the Commonwealth's highest court emphasizes that successful tobacco lawsuits are still being filed against the large cigarette manufacturers in Massachusetts. Here are some key things to know about the legal history as well as where your rights stand today:
Understanding the Tobacco Master Settlement Agreement: The Tobacco Master Settlement Agreement (MSA) is a landmark legal settlement reached in 1998 between many U.S. states and major tobacco companies. Massachusetts was a party to the agreement. Through the MSA, these companies agreed to pay billions of dollars to the states in perpetuity to compensate for public health costs associated with tobacco use. The MSA also imposed restrictions on tobacco marketing, advertising, and sponsorship. In exchange, many ongoing tobacco lawsuits were resolved.
The Settlement Does Not Eliminate Your Right to File a Lawsuit: It is important to emphasize the Tobacco Master Settlement Agreement (MSA). It is still possible for individuals to file lawsuits against tobacco companies if they believe that the use of tobacco products has caused them harm (cancer, etc.) or that tobacco use has caused the death of an immediate family member.
Victims Do Face Some Additional Challenges: For a few key reasons, filing a successful tobacco lawsuit has become more challenging than it was right before the MSA was reached. One of the most important factors is that tobacco companies have been required to include stronger warnings on their products. This has allowed them to argue that consumers were adequately warned about the risks.
Massachusetts Court Awards $37 Million to Family of Cancer Victim (2023): Still, people are absolutely still bringing and winning major tobacco lawsuits in Massachusetts. You can hold a tobacco company liable for the harm it caused you and your family. As reported by WBUR, the Massachusetts Supreme Judicial Court (SJC) recently unanimously upheld lower court verdicts awarding $37 million to a Newton, MA, woman who developed cancer and other ailments after decades of using Phillips Morris "light" brand cigarettes. The court determined that Phillips Morris intentionally hid research showing that light, filtered cigarettes were actually even more dangerous for consumers.
What Type of Compensation Can You Recover in a Tobacco Liability Claim?
Long-term cigarette smoking or other tobacco use is incredibly dangerous. It is an addiction that is linked to many different types of life-threatening adverse health complications. Massachusetts allows victims and families to seek compensation for economic, non-economic, and punitive damages as part of a tobacco product liability claim. Can you sue for pain and suffering? Yes.
At BK Law, our Massachusetts tobacco product liability attorneys are committed to fighting for real justice. We go the extra mile to help our clients secure that absolute maximum financial compensation as part of any settlement or verdict. You and your family may be entitled to recover monetary compensation for some or all of the following damages:
Hospital bills and other medical care;
Physical therapy and long-term medical needs;
Lost wages and loss of earning power;
Pain and suffering and emotional distress;
Long-term disability or physical impairment;
Loss of life enjoyment;
Wrongful death of a family member; and
Punitive damages.
Who Can File a Tobacco Product Liability Lawsuit?
Depending on the specific circumstances, a smoker—or if they are deceased, their family—may be able to file a tobacco product liability lawsuit. Smokers who have suffered from smoking-related illnesses or diseases can file a lawsuit seeking compensation for their damages. If a smoker has passed away due to smoking-related causes, their family members, such as a spouse, child, or parent, may be able to file a lawsuit on behalf of the deceased.
Can a Person Still Sue a Big Tobacco Company Successfully?
Yes, individuals can still sue big tobacco companies successfully. Over the years, numerous lawsuits have been filed against tobacco companies, resulting in substantial settlements and verdicts. These lawsuits have established that tobacco companies can be held liable for the harm caused by their products. Still, modern tobacco product liability claims are especially complicated. It is crucial that victims and families are represented by an experienced attorney.
Can a Surviving Family Member File a Lawsuit on Behalf of the Deceased?
Yes, a surviving family member can file a lawsuit on behalf of the deceased in the form of a wrongful death claim. Wrongful death claims are brought by the family members of individuals who have died due to the negligent or intentional actions of another party. In the context of tobacco litigation, if cigarette smoking or other types of tobacco use contributed to your loved one's death in Florida, please do not hesitate to contact our law firm for immediate help.
What Evidence is Required to File a Tobacco Lawsuit in Massachusetts?
To file a tobacco lawsuit, various types of evidence can be beneficial. This can include medical records and documentation demonstrating the smoking-related illness or disease suffered by the individual, such as diagnosis reports, treatment records, and expert medical opinions. Beyond that, evidence of the individual's history of tobacco use, such as purchase receipts or witness testimonies, can strengthen the case. A Massachusetts personal injury lawyer can help you and your family build a strong case.
What is the Deadline for Filing a Tobacco Lawsuit in Massachusetts?
Civil legal deadlines apply to all product liability lawsuits, including tobacco litigation claims. In the Commonwealth of Massachusetts, the statute of limitations for a tobacco product liability lawsuit is generally three years from the date that your injury was discovered or your family member passed away. The statute of limitations always matters. If you wait too long to initiate a tobacco liability claim in Massachusetts, you may not be able to take legal action at all. Determining the onset date for a tobacco-related claim can be complicated. If you have any specific questions about the statute of limitations, it is imperative that you consult with an experienced attorney.
Why Choose BK Law for Tobacco Product Liability Lawsuit in Massachusetts?
Tobacco product liability claims are complex. You need a skilled advocate on your side. At Bernheim Kelley Battista, LLC, our Massachusetts tobacco product liability lawyers are standing by, ready to help you and your family fight for justice. If you have any questions about bringing a tobacco product liability claim in 2023, we are more than ready to help. Contact us today to set up your free, no-obligation legal consultation. With law offices in Plymouth and Gloucester, we handle tobacco product liability lawsuits throughout the State of Massachusetts.