When you file a claim directly with your own insurance provider, this is what is known as a "first-party insurance claim." Likewise, if you file a claim against someone else's insurance, such as after a car accident that they caused, this is known as a "third-party insurance claim," because you are filing it against a third party. The policyholder is known as the second party in this instance, which could be you or could be another individual depending on the situation. Regardless of whether or not you are making a first-party or third-party insurance claim, it's important to work with an attorney who can help you get the money you deserve, not just the money the insurance company wants to pay. 
Many people believe that their first-party insurance claim will be handled more sympathetically since it's their own insurance agent or company that they are dealing with involving their own policy. However, the reality is in our experience, that insurance companies are only focused on one goal: to pay as little as possible for any claim, no matter who is filing it.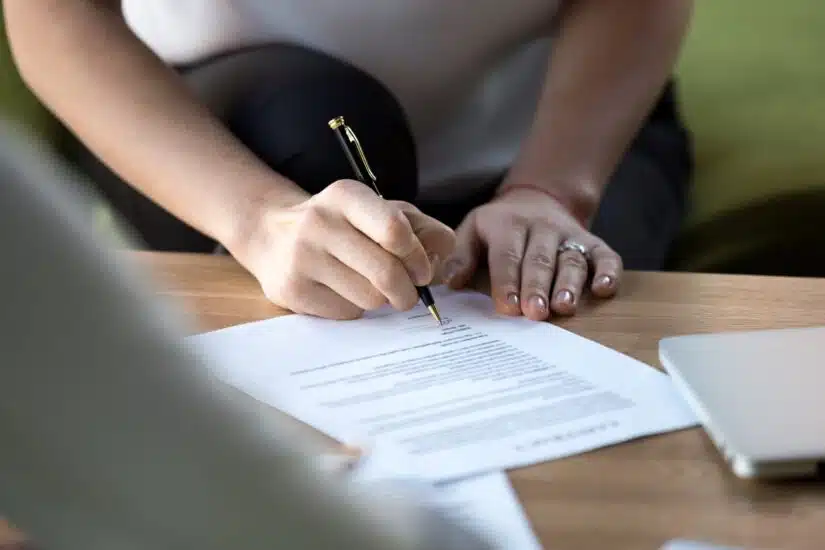 We offer a free consultation to people who are planning to file insurance claims for fire damage, hurricane damage, roof damage, water damage or any other damage to their home, business or commercial property. Many people overlook the fact that they could greatly benefit from working with an attorney through their claims process to achieve maximum success on their recovery.  During our initial consultation, we can provide you with information on our past experience including results from plenty of past cases where we have successfully represented homeowners and business owners in their first party insurance claims.  We can also explain how we can best work together to get you the money you actually deserve.
Please read more about insurance claims below, and dont hesitate to contact us as soon as possible for assistance.
Insurance Claims Cases We Handle
The following are the major practice areas we cover in first party insurance claims. Whether or not you see your own situation mentioned below, we encourage you to reach out to us for a free consultation so we can discuss your circumstances to see if we can assist you.  
Home Damage Insurance Claims
When your home is damaged as a result of hurricane force winds, fire, water leaks from plumbing, air conditioning leaks or other sources of water, cracked tiles, or other causes of damage to your home your homeowners' insurance will be the company you file your first-party claim with.  After you file your claim they will typically require that you provide them with an extensive amount of documentation, photographs and maybe even recorded statements or Examinations Under Oath.  All of these requirements are so that they can find reasons to minimize payment to you.   Remember that your insurance company will be trying to identify the lowest settlement they can resolve your claim with, so it is important to be prepared with the right team to fight back.
Business Damage Insurance 
When your business is damaged, a lot can happen: income is lost, customers and clients suffer, and the cost of repairs can have a significant impact on your ability to continue operations. Recovery of your damages through your business insurance policy will be able to help alleviate these damages as you work to get yourself back on track.  Our lawyers have assisted business in claiming damages to their commercial properties for decades through our experienced legal representation. 
Hurricane Damage Insurance
After a hurricane, there is typically a lot of damage left in its wake. Unfortunately many times the damage is to our homes and businesses.   If your property has been damaged, you will likely need to file a claim with your hurricane policy  to recover compensation to repair and/or replace your properties and possessions that were damaged from the hurricane force winds, wind-driven rain, and a variety of other destructive factors.
Fire Damage Insurance
Fires can cause tremendous damage, and beyond the reach of the flames, there can be even more smoke damage and water damage from firefighters' efforts to put out the blaze. Fire damage insurance can help you repair and replace your home, business and personal property that was impacted by the fire. Our attorneys have recovered millions of dollars for clients that are homeowners and business owners for damages they sustained as a result of fires. 
Water Damage Insurance Claims 
Water damage can be tricky to calculate, especially when there is a risk of mold after the fact that can cause significant hazards to your health and your home. Working with an experienced attorney is one of the best ways to be guided through this process and ensure that you are not missing details that you could have otherwise overlooked. Our attorneys have handled water damage claims for leaks arising from underground pipes, kitchen sinks, refrigerator line leaks, air condition line leaks, bathroom leaks, shower pan failures, and pretty much leaks from any source that has caused damage to a home.  Please call us today to see if we can assist in making sure you are paid what you are entitled to as a result of damage from a water leak in your home or business. 
What is the first, second, and third-party in an insurance claim?
You may be confused by the terms "first party," "second party," and "third party" when you are preparing to file an insurance claim. The following definitions should give you a better sense of each:
First Party
The first party in insurance is the policyholder. When you purchase an insurance policy, you are the first party when it comes to claims or any references to this specific policy. First-party insurance is insurance that protects you from financial liability for expenses or damages that you incur.
Second Party
The second party is the insurance provider that you have your specific policy through. When you are in a car accident, your car insurance company is the second party in terms of your claim, while you are the first party.
Third-Party
"Third-party" insurance refers to any type of insurance coverage you have that protects you against liability for their damages. In a homeowners' policy, you have Third party insurance that protects you from liability in the event that someone else is injured on your property.
What is first-party insurance coverage?
First-party insurance coverage is coverage that protects you from the financial impacts of an incident that you are involved in. For example, your first-party insurance coverage on a homeowners' policy will protect you from having to pay for damages that are covered under your existing policy.
Is first-party insurance better than third-party insurance?
It is advisable to carry both types of insurance, and in many cases, third-party insurance is mandatory to ensure that you are able to cover other peoples' damages in the event that they are injured in a way that you are liable for. However, first-party insurance is extremely important if you do not want to have to foot the bill for damages that you incur which could have otherwise been covered by a policy.