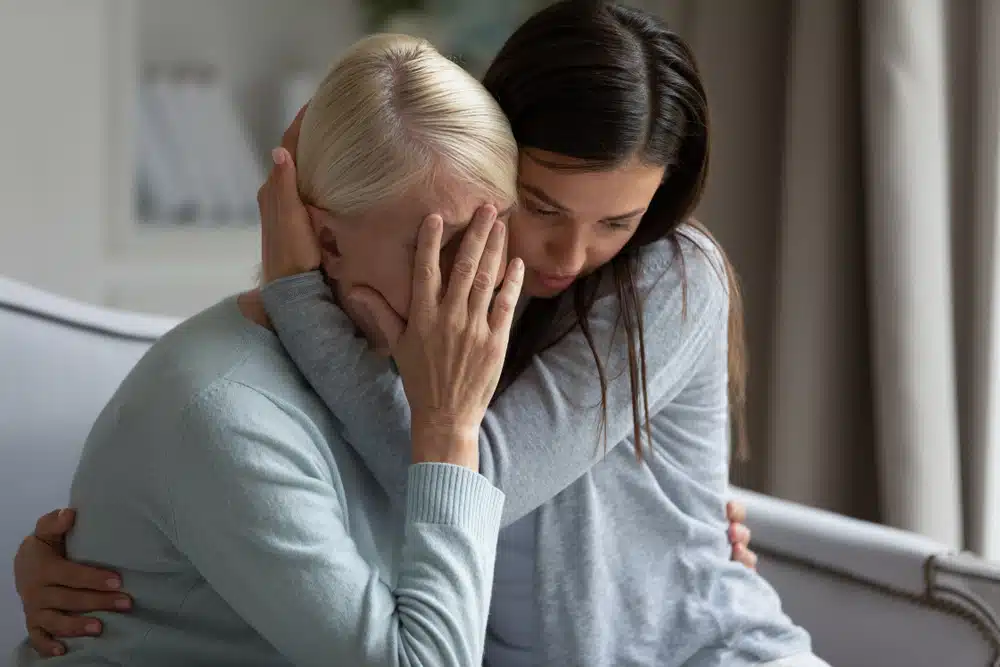 Get Help From a Compassionate Wrongful Death Attorney in Jacksonville
At Bernheim Kelley Battista, LLC, our Jacksonville wrongful death attorneys are compassionate, experienced, and justice-focused advocates for grieving families. We are a full-service law firm committed to putting the time and resources into every case. If your loved one was killed in an accident, our legal team is here to take care of your legal needs. Contact us at our Jacksonville law office today to set up a free, confidential consultation with a top Florida wrongful death lawyer.
What is Considered a Wrongful Death in Jacksonville?
Is Florida an at-fault or no-fault state? For wrongful death claims, it is always a fault-based state. A wrongful death occurs when a person's death is caused by the wrongful act, negligence, default, breach of contract, or warranty of another individual or entity. A wrongful death claim might be the result of car accidents, medical malpractice, workplace accidents, or other situations where a duty of care was owed but breached, leading to fatal consequences. Under Florida law (Florida Statutes § 768.21), surviving family members have the right to pursue damages through a civil claim.
We Handle All Types of Wrongful Death Claims in Jacksonville, Florida
Unfortunately, fatal accidents can happen in a wide range of different contexts. At BK Law, our Jacksonville wrongful death lawyers have the professional experience needed to take on the full spectrum of claims. No matter the cause or circumstances surrounding the fatal accident, our legal team is here to protect the rights and interests of your family. Wrongful death claims we handle in Jacksonville, FL, include: 
Car Accidents: Fatal car accidents are among the most common causes of wrongful deaths in Florida. This can occur for a myriad of reasons—from intoxicated driving to speeding to distracted driving. The emotional and financial consequences for the bereaved can be overwhelming. Our Jacksonville wrongful death lawyers can help. 

Semi-Truck Accidents: Due to the sheer size and weight of these vehicles, semi-truck accidents are more likely to lead to tragic fatal outcomes. Complex regulations govern these vehicles, and pinpointing liability can be challenging. Our Jacksonville wrongful death attorneys hold negligent truckers and trucking companies accountable. 

Premises Liability Claims: Property owners have an obligation to maintain safe premises for visitors. When they fail in this duty, it can lead to fatal incidents. With extensive experience handling premises liability claims, our Jacksonville wrongful death lawyers provide proactive representation to grieving families. 

Medical Malpractice Claims: We put an enormous amount of trust in healthcare providers. When that trust is breached due to negligence, it can have fatal repercussions. We work diligently to bring justice to families who have lost a loved one due to medical negligence. Contact our Jacksonville wrongful death lawyer for medical malpractice victims today.

Defective Product Cases: Products should be safe for consumer use. Faulty designs, poor manufacturing processes, or inadequate warnings can lead to tragedy. A manufacturer or other large corporation may be held liable for a wrongful death on the grounds of product liability.
Elements of a Wrongful Death Claim in Florida
Proving liability in a wrongful death case can be challenging, especially when defendants and insurers try to escape legal culpability. It is crucial that grieving families have a general understanding of the elements of a wrongful death claim in Florida. As a general matter, you and your family will need to prove the following four elements are part of your case: 
Duty: The initial step in a wrongful death claim is to establish that the defendant owed a duty of care to the deceased—your loved one. Described another way, you need to prove that the defendant had a legal responsibility to act in a certain manner towards the victim. Setting the standard of liability (duty of care) is a must. As an example, all drivers on the road in Florida owe a duty of care to other motorists, their passengers, and pedestrians. 

Breach: Once a duty is established, you also need to prove that the defendant breached that duty. It is this element that is at the heart of most wrongful death claims. Proving a breach of the duty of care entails establishing and demonstrating that the defendant failed to uphold the standard of care. A motorist who operates a vehicle under the influence of alcohol violates the duty of care and can be held liable for a resulting fatal accident. 

Causation: After establishing a breach of duty, it is imperative to prove causation. This means showing a direct link between the defendant's actions or inactions and the resulting death. In some cases, proving causation is relatively straightforward. However, in other wrongful death cases, the issue of causation may be disputed by the defense.

Damages: Finally, it is important to remember that a wrongful death claim is a civil legal action. You will need to prove that you are eligible to bring a claim under Florida law and that you have damages resulting from the fatal accident. Damages can include economic losses like funeral expenses and non-economic losses like loss of companionship.
Who Can File a Wrongful Death Claim in Jacksonville?
There is no doubt that the aftermath of a death is an emotionally tumultuous, deeply stressful, period for the family and friends of the deceased. A wrongful death claim is a path to justice—but unfortunately, not everyone who was close to the victim has rights under the law. Here is a general overview of who can file a wrongful death claim in Florida:
Only the Personal Representative of the Estate May File the Lawsuit: Florida law mandates that a personal representative, named in the deceased's will or estate plan, file the wrongful death claim on behalf of the estate and the decedent's survivors. If no representative has been designated, the court will appoint one.

To be clear, the wrongful death lawsuit itself is filed by the personal representative on behalf of the surviving family members. A number of different parties may be covered by a wrongful death claim in Jacksonville, including a surviving spouse, surviving children, and surviving parents. If you have any questions about who should file, our Jacksonville wrongful death lawyer can help.
To learn more, schedule a free consultation with us today.
What is the Statute of Limitations for a Wrongful Death Claim in Jacksonville?
Considering bringing a wrongful death claim? You need to know the statute of limitations in Florida. For many years, our state had a four-year statute of limitations for many tort claims, including wrongful death cases. However, in 2023, the law changed. The statute of limitations for a wrongful death lawsuit in Florida is now only two years—assuming the death occurred after the new law took effect. Affected families and representatives have a two-year window to initiate legal proceedings. Failure to file in a timely manner could lead to a dismissal of the claim.
An Overview of Damages You Can Recover in a Wrongful Death Claim in Florida
Imagine that a loved one was killed in a t-bone accident in Jacksonville. The aftermath of a fatal crash would be incredibly challenging for any person. A civil wrongful death claim is designed to help grieving families get justice—and the primary remedy is financial compensation. Here is an overview of the damages that may be recovered through a wrongful death claim in Florida: 
Medical Bills and Funeral Expenses: These cover the costs related to the deceased's final medical treatments and burial. Economic costs are part of a wrongful death claim. 

Loss of Income and Support: This compensates for the deceased's lost earnings, including future potential income and other financial contributions to the family. 

Loss of Services and Support: This pertains to the value of services, protection, and support the deceased would have provided.

Loss of Love, Companionship, and Protection: Available to spouses and minor children, this compensates for the emotional void left by the deceased's absence. In most cases, the primary damages in a wrongful death claim are non-economic in nature.
When Should I Consult a Jacksonville Wrongful Death Attorney?
Do not delay. It is crucial to consult a Jacksonville wrongful death attorney as soon as possible after the incident. Immediate legal counsel can ensure that evidence is preserved, witnesses are interviewed in a timely manner, and that you are informed of your rights and potential remedies.
How Long Does it Typically Take to Settle a Wrongful Death Claim?
It depends. The duration to settle a wrongful death claim largely depends on various factors, including the complexity of the case, the willingness of parties to settle, and the amount of investigation required. A timeline of a few months to multiple years is relatively normal.
Is a Wrongful Death Claim in Florida a Criminal Charge?
No. A wrongful death claim in Florida is a civil case. It aims to secure compensation for the survivors or estate of the deceased due to the negligence or wrongful act of another. However, it is worth noting that some wrongful death cases may coincide with criminal charges. For instance, if the wrongful death resulted from a DUI crash, the responsible party could face both criminal charges for the DUI and a civil wrongful death claim.
Understanding Survival Action Claims in Florida
A survival action claim is a separate, but related claim. In some wrongful death cases in Florida, the surviving family members may also have a survival action claim against the defendant(s). While wrongful death claims seek compensation for the losses suffered by survivors after a loved one's passing, survival action claims address the pain, suffering, and other damages the deceased experienced from the time of injury until their death. Essentially, these claims allow the deceased's estate to pursue damages the deceased could have sought had they lived. 
If a person was killed instantly in a crash in Jacksonville, there may not be a viable survival action claim. However, if a person lived for days, weeks, or even months after a catastrophic incident, their surviving family members likely do have some type of survival action claim. A Jacksonville wrongful death lawyer can help you with both types of claims. To be clear, a family does not have to choose one claim over another. A wrongful death lawsuit and a survival action lawsuit can be—and often are—filed simultaneously.
Dealing with the untimely death of a loved one is heartbreaking. It is one of the most emotionally challenging things that a person can ever be forced to endure. You need to be able to focus on healing during these trying times. At Bernheim Kelley Battista, LLC, our Jacksonville wrongful death lawyers have the specialized skills and expertise that you can trust. If your loved one was killed due to negligence, we are here to help. Call us now or connect with us online for a free, fully confidential consultation. With a legal office in Jacksonville, we handle wrongful death claims in Duval County and throughout North Florida.