After a fire, your life can be turned upside down. Fortunately, you will be able to file a fire damage claim in order to recover much of the costs of repairing or replacing your home or business as well as your personal property that was damaged or destroyed. The process of filing an insurance claim is fairly simple.  If you aren't interested in getting the full amount of money you actually deserve, you can stay hands-off for the entire process. However, if you want to be sure that you are able to get the money you are entitled to through your insurance policy coverage, you will need to play an active role throughout the entire process, including doing your own investigation, calculating your own estimate of repair and damages, and documenting all of your losses before going through a negotiation to reach a fair settlement agreement. Otherwise, in our experience,  the insurance company will focus on settling your claim as quickly as possible, for as little as possible.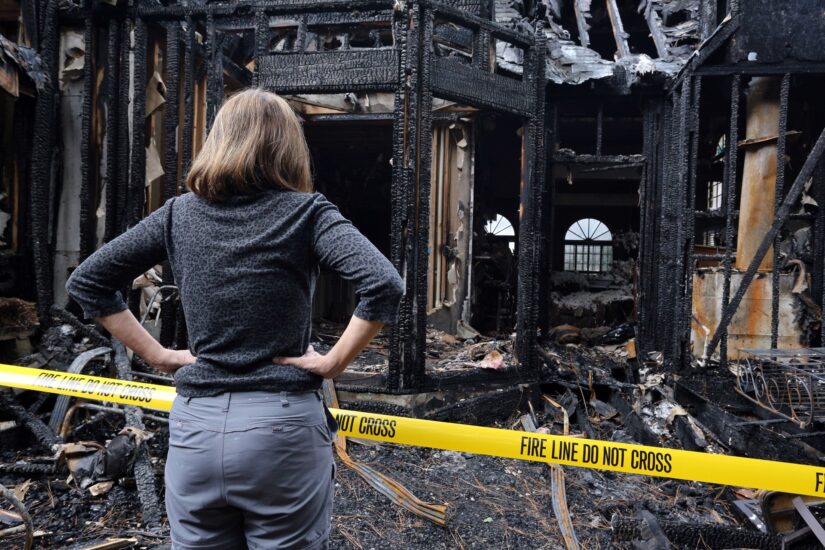 Hire BKBB To Get the Fire Damage Payment You Need
Many people don't even think about the option of hiring an attorney for their fire damage claim, but this can be one of the best ways to get a comprehensive and maximum settlement. The attorneys at BKBB have years of experience representing a range of insurance claims and will be happy to help you through this difficult process so you can get your life back on track as soon as possible.
We offer a free initial consultation to people who have suffered fire damage to their home and belongings and are planning to file an insurance claim so we can have an in-depth conversation about the benefits of working with us. We understand that this time in your life is very stressful, which is why we encourage you to take advantage of this consultation to have a "no strings attached" conversation with an experienced legal professional about your options for getting the most out of a fire damage claim.
How To Get the Most Out Of a Fire Damage Insurance Claim
The most important thing about an insurance claim is that it pays out what you actually need and deserve. You pay into your policy diligently, and you have every right to expect that the insurance company will cover you when you need it most. Unfortunately, insurance companies focus mostly on saving as much money as possible, not paying victims the entire amount that they are owed, and your claim will likely be no different. To get the money you are entitled to, you will need to assist and your first step should be having the right legal representation looking out for your best interests.
Document Everything
Documenting every piece of personal property that was damaged or destroyed is essential, but you will need to go beyond the basics to make sure you are getting fair replacement values for your line items. If you had an antique couch that was destroyed it will not help to just list "couch" in your claim, because the adjuster will find a low-cost couch and include that in the settlement total. The more specific you are about each damaged or destroyed item, the more accurate the values will be in the adjuster's report, and the more accurate your final settlement amount will be. Be sure to include any services you paid for, as well. 
Gather Evidence For Negotiations
Documenting everything is the first step, but you will still note a significant gap between your calculations and the settlement offer the insurance company first makes. If you accept this initial offer, you may be required to waive your right to any additional legal action and or recovery relating to this claim, meaning that even if additional costs or damages arise in the future you will have to foot the bill on your own. To avoid this unfortunate situation, you will need to make negotiate to obtain the highest amount taking all of your damages into consideration.   You will also need to provide ample supporting evidence throughout your negotiations.
Hire an Attorney
The best way to get a fair fire damage payment for your settlement is to hire an experienced insurance litigation attorney who can handle the claim on your behalf. As you can imagine, understanding the ins-and-outs of an insurance claim requires years of experience or extensive research as you go through the claim, neither of which is often realistic for someone who has recently experienced a fire and is filing a claim for their damages. While your attorney is fighting for a settlement that actually covers your losses, you will be able to focus on the rest of your life and moving forward from the fire.