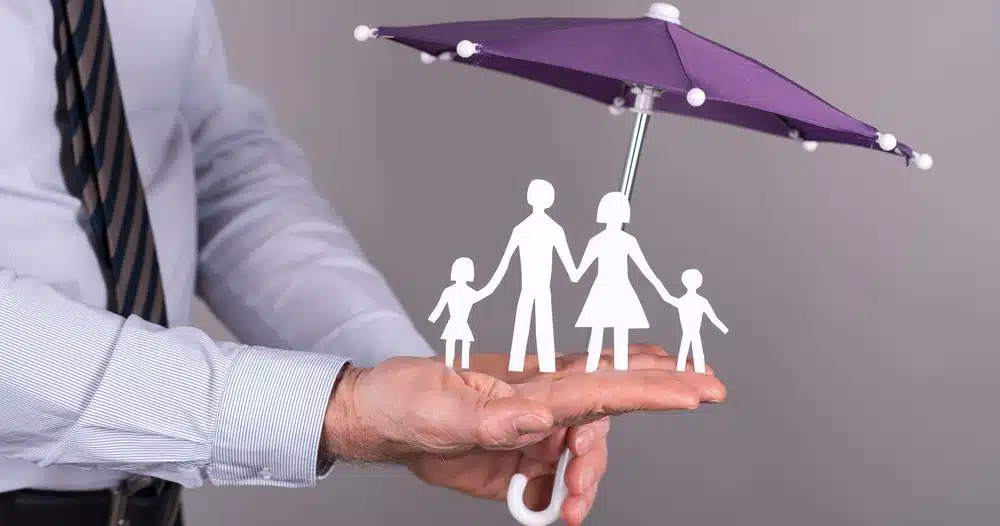 Was Your Life Insurance Claim Delayed or Denied? Contact BK Law for a Free Consultation
At Bernheim Kelley Battista, LLC, our life insurance claims lawyers are experienced advocates for our clients. Life insurance benefits exist to help families get through some of the most difficult times they may face. Our firm is committed to holding insurance companies accountable for paying claims—getting real results and real justice for people. If your life insurance claim was delayed, your life insurance claim was denied, or you are otherwise having issues with the claims process, we are more than ready to help. To set up a free, no-obligation initial consultation with a top-rated life insurance attorney, please do not hesitate to contact us today.
Why are Life Insurance Claims Denied?
As explained by the National Association of Insurance Commissioners (NAIC), life insurance "provides financial protection for loved ones should the policyholder die." Unfortunately, getting a life insurance claim paid is not always as easy as it should be. Life insurance companies deny claims for a wide range of different reasons. Here are ten of the most common reasons why life insurance claims are denied:
Missed Payments (Lapsed Coverage): Maintaining life insurance coverage requires making timely payments. A missed payment could result in a lapse of coverage. A life insurance claim may be denied on the grounds that payments were missed and coverage was forfeited.
Errors By an Employer: Many people who have life insurance coverage obtain their policy through an employer. These insurance plans are regulated by a federal law called the Employee Retirement Income Security Act (ERISA). An error by an employer could lead to the delay or denial of a claim.
Missing Documents or Records: In some cases, life insurance benefits are denied on the grounds that there are missing documents or records that are needed to process the claim. You may be able to effectively appeal this type of denial by providing supplemental information to the insurance company.
Alleged Material Misrepresentations: An insurance company that offers a life insurance policy may deny a claim on the grounds that the policyholder and beneficiary made material misrepresentations.   
Death During "Contestability" Period: As described by Policy Genius, this is generally the first two years after the life insurance policy is taken out. A life insurance company may opt to "contest" a life insurance claim filed during this period.
Policy Exclusions (Drug or Alcohol Abuse): The terms of life insurance coverage always matter. Most life insurance policies expressly exclude coverage for a death caused by drug abuse or alcohol abuse.
Policy Exclusions (Suicide): Another common policy exclusion is suicide. If a death is ruled a suicide, it is likely that a life insurance claim will be denied.
Policy Exclusions (illegal Activities): Many life insurance policies exclude coverage for deaths caused by illegal activities. As an example, a drunk driver killed in an accident that they caused may not be covered by a life insurance policy.
Issues With Beneficiary Designation(s): Some denials have to do with issues related to beneficiary designations. With this type of denial, benefits will be paid out—but there may be a dispute over who exactly is entitled to receive the life insurance coverage.
Bad Faith Settlement Practices: Sadly, not all insurance companies play by the rules. The International Risk Management Institute (IRMI) explains that bad faith settlement practices are unlawful insurance company attempts to delay, underpay, or day coverage. An insurer can be held responsible for bad faith practices in a life insurance claim.
If you are preparing to appeal a life insurance denial, it is imperative that you know exactly why the insurance company is refusing to pay benefits. The life insurance company should send a written denial letter with a basic explanation of its reasoning for denying the claim. Get that denial letter into the hands of an experienced life insurance claims attorney. Your lawyer will help you and your family take the next steps in the process.
What are the Strategies that Life Insurance Carriers Use to Deny Claims?
Many people rely on life insurance as an important form of financial protection. According to data cited by Forbes Magazine, approximately half of all people in the United States are currently covered by some form of life insurance. However, coverage does not always mean that it is easy to get benefits paid. Quite the contrary, big insurance companies use a number of different tactics to try to reduce their financial liability. Some notable strategies include:
Delay: A life insurance company may try to delay benefits as part of its strategies for denying a claim. With delays, it is important to be proactive. Take immediate action to challenge an unjustified delay in benefits by a life insurance company.
Pressure: Life insurance carriers can put a lot of stress and pressure on claimants (beneficiaries) who are already going through a deeply challenging time. For example, they may make seemingly endless, unnecessary requests for documents or records.
Overapply Exclusions: Life insurance companies may deny claims due to policy exclusions. It is not uncommon for major life insurance carriers to overextend and overapply exclusions—thereby unfairly denying a valid claim.
What Types of Life Insurance Claims Do You Handle?
Bernheim Kelley Battista, LLC, is a full-service law firm devoted to achieving real results and real justice for our clients. We have extensive experience handling a wide range of insurance issues—and we are always on the side of people and families, not the big insurance companies. Life insurance claims that we handle include the following:
Life Insurance Claim Denial: A denial of benefits by a life insurance company is extremely stressful and frustrating. We help people and families take on the big life insurance companies in the appeals process. If your life insurance claim was denied, please do not hesitate to contact our life insurance claims lawyers for a free, confidential consultation.
Life Insurance Claim Delay: There are regulations in place that require life insurance companies to process claims in a reasonably timely manner. Our firm helps clients deal with unjustified delays of benefits. If your life insurance benefits were delayed, contact our life insurance claims attorney today to set up a no-cost, strictly private consultation.
Additional Life Insurance Cases and Related Legal Matters: As experienced insurance claims attorneys, we are qualified to handle a wide range of other life insurance issues. Examples include guidance with the preparation of an initial life insurance claim, delay or denial of accidental death & dismemberment (AD&D) claims, competing life insurance claims, and wrongful death claims.
Which Life Insurance Companies Can You Handle Cases Against?
Was your life insurance claim delayed or denied? Regardless of the insurance company that you are going up against, we are more than ready to help you take action to get justice and results. A non-exhaustive list of life insurance companies that our law firm can handle claims against include:
Northwestern Mutual;
New York Life;
MassMutual;
Prudential;
Lincoln Financial;
State Farm;
John Hancock;
Guardian;
TransAmerica;
Pacific Life;
Sammons (Midland National);
Metlife;
Protective Life;
AIG;
Nationwide;
Equitable;
Primerica;
Penn Mutual;
National Life; and
Globe Life.
To learn more, schedule a free consultation with us today.
How Long Does it Take to Get a Life Insurance Claim Paid?
The amount of time that it will take to get your life insurance benefits depends on a wide range of different factors. That being said, there is a general timeline that you should know. According to data cited by 
Policy Genius
, it typically takes between 14 days and 60 days for a life insurance claim to be resolved. Most life insurance claims are paid approximately 30 days after they are filed. Of course, there is substantial variation in the process. If your life insurance claim is delayed or initially denied, it can take significantly more to get access to your life insurance benefits.
Can I Get a Life Insurance Payout Even if the Policy Says a Death "Does Not Quality"?
It depends. If your spouse, parent, or other loved one passed away and the life insurance company says that their death "does not qualify" for benefits, you might still be able to recover through the policy. To be clear, not every case will qualify. At the same time, the life insurance company does not have the unilateral right to make the final decision on your benefits. Further, life insurance companies have a financial incentive to deny claims. They want to pay out less—they are not going to look out for the best interests of you and your family. A life insurance attorney can review the policy, review the circumstances, and determine whether you can qualify for a payout.
The Life Insurance Company is Delaying Benefits: What Can I Do?
Be proactive. If the life insurance company is delaying benefits, it is crucial that you understand your rights and your legal options. Here are three steps that you can take:
Get organized. Make sure you have all relevant documents, records, and information ready.
Reach out to the life insurance company to inquire as to the reasoning for the delay. Do not provide any specific statement. Simply get the details about the delay.
Consult with a life insurance attorney who can help you take action, potentially including bringing a claim for bad faith settlement practices by the insurance company.
How Much Does it Cost to Hire a Life Insurance Claims Lawyer?
The denial of life insurance benefits can put a serious financial strain on a person and their family. No matter your circumstances, you can always afford to retain our life insurance attorney to seek your benefits. At Bernheim Kelley Battista, LLC, we start by offering free, no-commitment consultations in life insurance. We will review your policy and your claim at no cost. Our firm also offers contingency fee representation in insurance claims. You can hire a top-rated life insurance attorney with no upfront costs or out-of-pocket fees.
Why Hire BK Law for a Life Insurance Claim?
Life insurance claims are complicated—especially if you are facing a delay, denial, or other challenges from the insurance company. You do not have to take on a big life insurance company alone. At Bernheim Kelley Battista, LLC, our firm is committed to helping people and families recover the full and fair financial support that they need to help them get through difficult times. We are proactive. Among other things, our life insurance claims lawyers are prepared to:
Listen to your story and answer your questions during a free, confidential consultation;
Thoroughly review the life insurance policy—gathering documents, records, and evidence;
Represent you in any settlement negotiations with the life insurance company; and
Take whatever legal action is necessary to help you maximize your life insurance benefits.
Get Help From an Experienced Life Insurance Claims Attorney Today
At Bernheim Kelley Battista, LLC, our life insurance claims attorneys are committed to helping people and families get real justice and real results. We hold insurers accountable for paying claims. If your life insurance claim was delayed/denied by the insurance company or if you have questions about your rights, we can help. Contact us today for a free, strictly confidential initial consultation. We handle life insurance claims, delays, and denials in Florida and in Massachusetts.