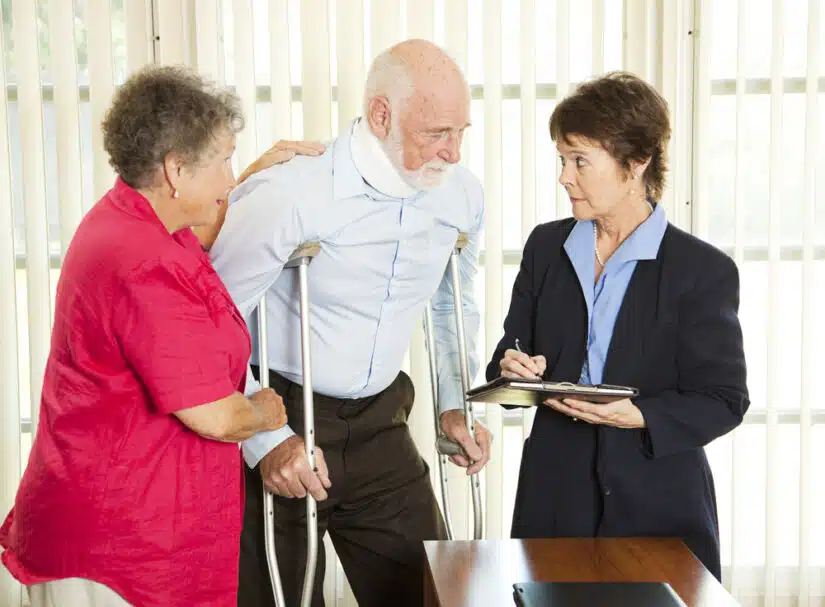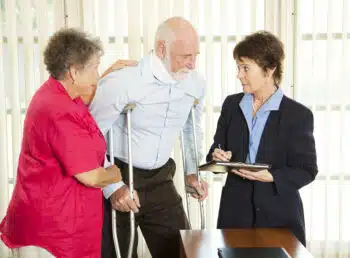 At Bernheim Kelley Battista, LLC, our personal injury lawyers are devoted to fighting for real justice and real results for victims and families. You do not have to take on a large insurance company alone. If you or your loved one was hurt in a serious accident, we are here to help. Contact us today to set up your no-cost, no-obligation consultation with a top personal injury attorney.
Why Do You Need a Personal Injury Lawyer?
Personal injury claims are complicated. Hiring a personal injury lawyer is a crucial step toward protecting your rights after an accident. An attorney is a top-rated legal professional who has an in-depth understanding of the law and can help you 
sue for personal injury
. Your personal injury lawyer will help you take action to help you secure the maximum financial compensation.
Should You Settle a Personal Injury Claim or Go to Court?
Whether to settle a personal injury claim or proceed to court largely depends on the specifics of your case. Some cases may benefit from quick settlements. On the other hand, some cases may warrant court trials to achieve fair compensation. Still, the vast majority of personal injury claims are settled outside of court. Regardless of your circumstances, a personal injury lawyer can assess the strengths and weaknesses of your case and advise on the best course of action.
How to Find the Best Personal Injury Lawyer?
You do not just want to hire any personal injury lawyer; you need a legal professional who is the right fit for your case. How do you find the best personal injury attorney? Here is a list of five actionable tips to guide you in your search:
Client Reviews: Begin by searching online for personal injury lawyers in your area. Websites, client testimonials, and independent review platforms can provide insight.
Experience and Specialization: Look for a lawyer who has a specific focus on personal injury cases that are similar to your own accident.
Record: Results matter. Check a lawyer's history of verdicts and settlements. A consistent record of winning cases or securing high settlements indicates proficiency.
Communication Skills: Your lawyer should be approachable, provide regular updates, and explain complex legal jargon in understandable terms.
Consultation: Most lawyers offer free initial consultations. You can use this opportunity to gauge their approach, evaluate their expertise, and understand their fee structure.
What Does a Personal Injury Lawyer Do?
A personal injury lawyer is a licensed legal professional who advocates for the rights, interests, and future of people who have suffered physical harm due to the reckless or careless conduct of other parties. A lawyer can handle paperwork, negotiate with insurance companies, gather evidence, consult with medical experts, and, if necessary, represent clients in court.
To learn more, schedule a free consultation with us today.
What Should You Look for When Hiring a Personal Injury Lawyer?
The immediate aftermath of a serious accident is stressful. When faced with so many daunting, complicated challenges, knowing what to look for in a personal injury lawyer can make the process a lot less difficult to navigate. Here are five things that you should look for in an attorney.
Expertise: Seek a personal injury lawyer with true expertise in the law. An attorney's experience in cases similar to the one you are dealing with can make a difference.
Reputation: Reputation matters. Client testimonials, peer reviews, and professional recognition tell you a lot about a lawyer/law firm's standing in their community.
Dedicated Attention: A lawyer should be willing to dedicate time and resources to your case.
Trial Experience: While many cases settle out of court, your lawyer needs trial experience should your case go that far. A lawyer's ability to litigate can influence settlement.
Fee Structure: A trustworthy lawyer will clearly explain their fee structure. BK Law represents victims on a contingency basis. There are no upfront costs or fees.
How Much is a Personal Injury Case Typically Worth?
It depends. The value of a personal injury case varies significantly based on factors like the severity of injuries, medical costs, lost wages, and emotional trauma. There are many case-specific issues that you will need to address, such as the extent of your medical bills and whether or not you 
can sue for emotional distress
. Consultation with a personal injury lawyer will provide a clearer picture of potential case value.
How Long Do Personal Injury Cases Take to Settle?
The duration of a personal injury case depends on its complexity, the willingness of both parties to negotiate, and the backlog of the legal system. While some cases can settle within weeks or months, others, especially those going to trial, can take years to reach a resolution.
How Much Does it Cost to Hire a Personal Injury Lawyer?
Most personal injury lawyers operate on a contingency fee basis. Indeed, the personal injury law team at BK Law represents clients on contingency. With a contingency fee arrangement, your lawyer is paid as a percentage of your financial recovery. There are no upfront costs or out-of-pocket fees.
What are the Elements of a Personal Injury Claim?
The vast majority of personal injury claims are based on negligence. To bring a successful claim, you must prove the four required elements of negligence:
A duty of care;
Breach of duty of care;
Causation between breach and accident; and
Actual damages.
Why Hire BK Law for a Personal Injury Claim
Following a serious accident, you need a reliable legal advocate in your corner. At BK Law, we handle the full range of accident and injury claims. Our attorneys have a proven track record of success with a history of six, seven, and even eight-figure settlements and verdicts. No matter the situation that you are facing, our personal injury lawyers are ready to invest the time and resources to develop a customized strategy to help you secure the absolute maximum financial compensation. At Bernheim Kelley Battista, LLC, our personal injury lawyers are standing by, ready to take action to help you get justice and the maximum financial compensation. Our firm has a proven record of success in complex cases. 
Contact us
 today for a free, no-commitment initial consultation.