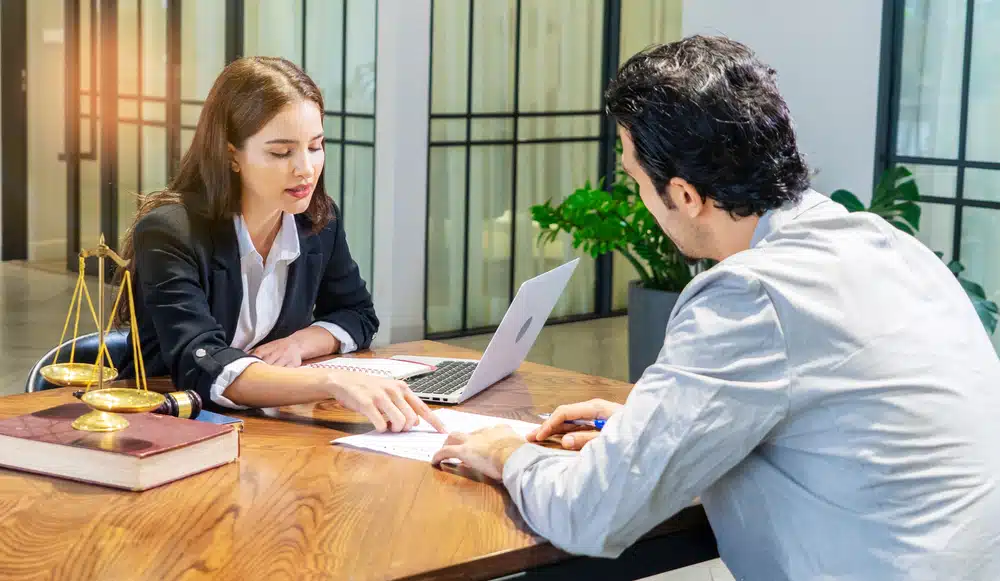 We Fight for Real Justice for Injured Victims in Nashville and Throughout Tennessee
At Bernheim Kelley Battista, LLC, our Nashville personal injury lawyers are aggressive, experienced, results-driven advocates for victims and families. With the professional experience needed to handle all types of accident and injury cases, our legal team knows how to get justice. If you or your loved one was hurt in an accident in Nashville, we are more than ready to help. Contact us today for your free, completely confidential consultation with a top Tennessee personal injury attorney.
When Should I Hire a Personal Injury Attorney in Nashville?
Be proactive: It is crucial that injured victims hire a personal injury attorney in Nashville right away after an accident. Immediate legal representation ensures that relevant evidence is safe, eyewitnesses are contacted, and your rights/interests are protected from the start. Delays might compromise the strength of your claim or lead to missed deadlines.
Damages You Can Recover in a Personal Injury Claim in Tennessee
In Tennessee, injured victims can pursue compensation for economic losses and non-economic damages from the responsible party. Depending on the specific circumstances, the following types of damages may be recovered through a personal injury claim in Nashville:
Economic Damages:These are the tangible, quantifiable costs associated with the injury. Non-economic damages cover medical expenses, rehabilitation costs, lost wages, future loss of earning potential, and other financial losses stemming from the injury.
Non-Economic Damages: This category addresses the intangible impacts of an injury. Can you sue for emotional distress? Yes. Other non-economic damages include pain and suffering, loss of enjoyment of life, disfigurement, and permanent or temporary physical impairment.
Punitive Damages: These are not awarded to compensate the victim but rather to punish the offender and deter them and others from committing similar acts in the future. Punitive damages are only awarded in a limited number of personal injury claims in Tennessee.
We Handle All Types of Personal Injury Accidents in Nashville
Accidents are unpredictable. A serious injury can change your entire life. When an accident does occur, navigating the aftermath can be immensely challenging for victims and their families. At BK Law, we are standing by, ready to help you determine the best path forward. Our law firm handles the full range of personal injury cases in Nashville, including: 
Car Accidents:

Auto accidents are consistently a leading cause of injuries in Nashville. Following a collision, it is imperative that you know how to navigate the insurance claims process. BK Law has extensive experience representing car accident victims. Whether your crash was caused by a distracted driver, inclement weather, or a defective vehicle part, an experienced attorney can help you pursue the compensation you deserve.
Truck Accidents:

Commercial truck accidents can be even more catastrophic due to the sheer size and weight of these massive vehicles. With an understanding of federal trucking safety regulations and Tennessee law, we are ready to fight for justice. Many different parties can be held accountable after a truck accident, including the trucker, the trucking company, the loader of the cargo, the truck manufacturer, and others.  
Motorcycle Accidents:

Motorcycle riders face heightened safety risks. Our Nashville motorcycle accident attorneys understand these challenges and are ready to represent you throughout the entire personal injury claims process. Motorcycle accidents often result in catastrophic injuries and death. These severe injuries require skilled legal representation to ensure maximum compensation. 
Pedestrian Accidents:

The streets of Nashville are filled with pedestrians. Unfortunately, too many motorists fail to take proper care around pedestrians. Were you or your loved one hurt in a pedestrian collision in Nashville? You do not have to take on the claims process alone. Call us now for a free consultation. 
Bicycle Accidents:

As more people turn to bikes for commuting and recreation in the greater Nashville region, the number of crashes is also on the rise. Car and truck drivers in Nashville owe all cyclists a duty of care to keep them safe on the roads. When a driver's negligence results in the injury or death of a cyclist, the driver can be held responsible for damages through a personal injury lawsuit. 
Uber and Lyft Accidents:

The ridesharing industry exploded over the past decade—and Nashville is certainly no exception. With the dramatic growth has also come a sharp increase in accidents. Hurt in an Uber or Lyft accident? Pursuing compensation for your injuries from the rideshare insurance companies is no easy feat. You need skilled legal representation to ensure you get the compensation you deserve. 
Scooter Accidents:

We have the skills and experience to handle scooter accident claims in Nashville. Scooters are relatively new to the city, and accidents happen every day between riders and drivers who have to share our roads. Scooter accident victims deserve compensation for their injuries, which are often severe and life-altering. 
Construction Accidents:

The boom in Nashville's infrastructure projects has increased the risk of construction accidents. When you are injured on the job, there are multiple ways for you to pursue compensation for your medical bills and lost wages. If you have been a victim of a construction site accident, contact our Nashville personal injury attorneys for a thorough and free case review.
Medical Malpractice Claims:

Medical professionals are trusted with our well-being, but sometimes they fall short. When a healthcare provider's negligence results in the injury or death of a patient, you have legal recourse. You are not alone. If you believe you have been a victim of medical malpractice, schedule a free consultation with our top Nashville medical malpractice attorney today.
Slip and fall Accidents:

Slip and fall accidents can occur anywhere, from public spaces to private residences. They often result in severe injuries, leading to astronomical medical bills, lost wages at work, and a decrease in quality of life. If you were injured in a slip and fall, you have legal options. With the proper compensation, you can get your life back on track.

Wrongful Death: The loss of a loved one in an accident is a devastating life event. Tennessee's wrongful death laws are designed to help survivors get justice. Our skilled and compassionate wrongful death attorneys represent grieving families in Nashville and throughout the surrounding region.
What is the Statute of Limitations for Personal Injury in Nashville?
You do not have an unlimited amount of time to pursue a personal injury claim in Nashville. Under Tennessee law (
Tenn. Code § 28-3-104)
, the statute of limitations for a personal injury claim is one year. It is one of the shortest deadlines to file a personal injury lawsuit in the entire country. What happens if you fail to bring your personal injury claim in a timely manner? You may lose your right to pursue compensation. Given the limited timeframe, it is essential to act promptly. Consult with a Nashville, TN, personal injury attorney right after a serious accident.
To learn more, schedule a free consultation with us today.
Should I Just Take What the Insurance Company is Offering for My Settlement?
No—at least not without first consulting with an experienced Nashville personal injury attorney.  Insurance companies often aim to minimize their payout, and their initial offer may not fully compensate you for your injuries and related damages. A Nashville, TN, personal injury attorney can assess the offer's fairness, negotiate with the insurance company on your behalf, and ensure that you get the rightful compensation you deserve. At BK Law, we work tirelessly to ensure that our clients are able to secure the maximum financial settlement. All of your damages should be accounted for, including medical bills, lost wages, and pain and suffering.
How Much Does it Cost to Get Personal Injury Lawyers in Nashville?
You can always afford to retain a top Nashville personal injury attorney. At BK Law, we represent victims and families on a contingency fee basis in personal injury claims. The
Legal Information Institute
explains that contingency fee representation is an arrangement whereby a lawyer only gets paid when they help you secure compensation for you and your family. Instead of upfront fees, our Nashville personal injury lawyers only get paid when you get paid.
What to Do if You are Injured By Negligence in Nashville, TN
Hurt in an accident in Nashville? It is crucial that you take a proactive approach to protect your health, your well-being, and your legal rights. If you or your family member was injured due to someone else's negligence in Nashville, be sure to follow these steps:
Seek immediate medical attention, even if you think the injuries are minor; 

Document everything related to the incident—including taking photos of the scene, injuries, and any property damage.

Obtain contact information for any eyewitnesses; 

Notify law enforcement if the situation warrants a police report (motor vehicle crashes);

Avoid discussing fault or making statements to an insurer without legal advice; and

Consult with a Nashville personal injury attorney as soon as possible.
Common Examples of Negligence
In Tennessee, liability in a personal injury claim is generally based on the legal theory of negligence. Broadly speaking, negligence is defined as the failure to exercise the care that a reasonably prudent person would exercise in similar circumstances. To bring a personal injury claim based on negligence, a claimant/plaintiff (injured victim) must prove 1) Duty of Care, 2) Breach of Duty, 3) Causation, and 4) Damages. What actually constitutes negligence in a personal injury claim in Nashville always varies based on the specific circumstances of the case. Here are some of the most common examples of negligence: 
Medical Malpractice (Medical Negligence):

Medical negligence occurs when healthcare professionals fail to provide a standard level of care, resulting in patient injury or harm. Examples include misdiagnosis, wrong medication dosage, or surgical errors.

Motor Vehicle Accidents:

When drivers fail to observe traffic rules, speed limits, or the general duty of care on the road, accidents can occur. Texting while driving, drunk driving, and ignoring traffic signals are all examples.

Slip and Fall Accidents:

Property owners have a responsibility to maintain safe conditions. Wet floors without warning signs, uneven pavements, or poorly lit stairwells can lead to accidents. Businesses and property owners may be legally responsible for injuries that occur in a slip and fall or trip and fall caused by negligence. 

Negligent Security

: This refers to the failure of property owners to provide adequate security measures, leading to assaults or thefts. For example, a hotel that doesn't fix broken locks might be found negligent if a guest is robbed.

Dangerous and Defective Products

: Manufacturers can be held negligent if their products cause harm due to design flaws, manufacturing defects, or inadequate instructions. Notably, in Tennessee, a manufacturer may be strictly liable for harm caused by defective products.
Personal injury cases are complicated. Regardless of how your accident occurred, it is crucial that you know the steps to take to protect your rights and secure the maximum financial compensation. At BK Law, we are proactive advocates for victims and families. Our legal team has the experience that you can trust for real justice and real results. You do not have to take on corporations or insurers alone. At Bernheim Kelley Battista, LLC, our Nashville personal injury lawyers are devoted to fighting for the maximum financial compensation for injured victims and their families. If you or your loved one was hurt in a serious accident, we are more than ready to help.
Contact us
today to set up a free, no-obligation consultation with a top attorney. Our law firm represents injured victims in Nashville, Davidson County, and throughout the wider region of Tennessee.