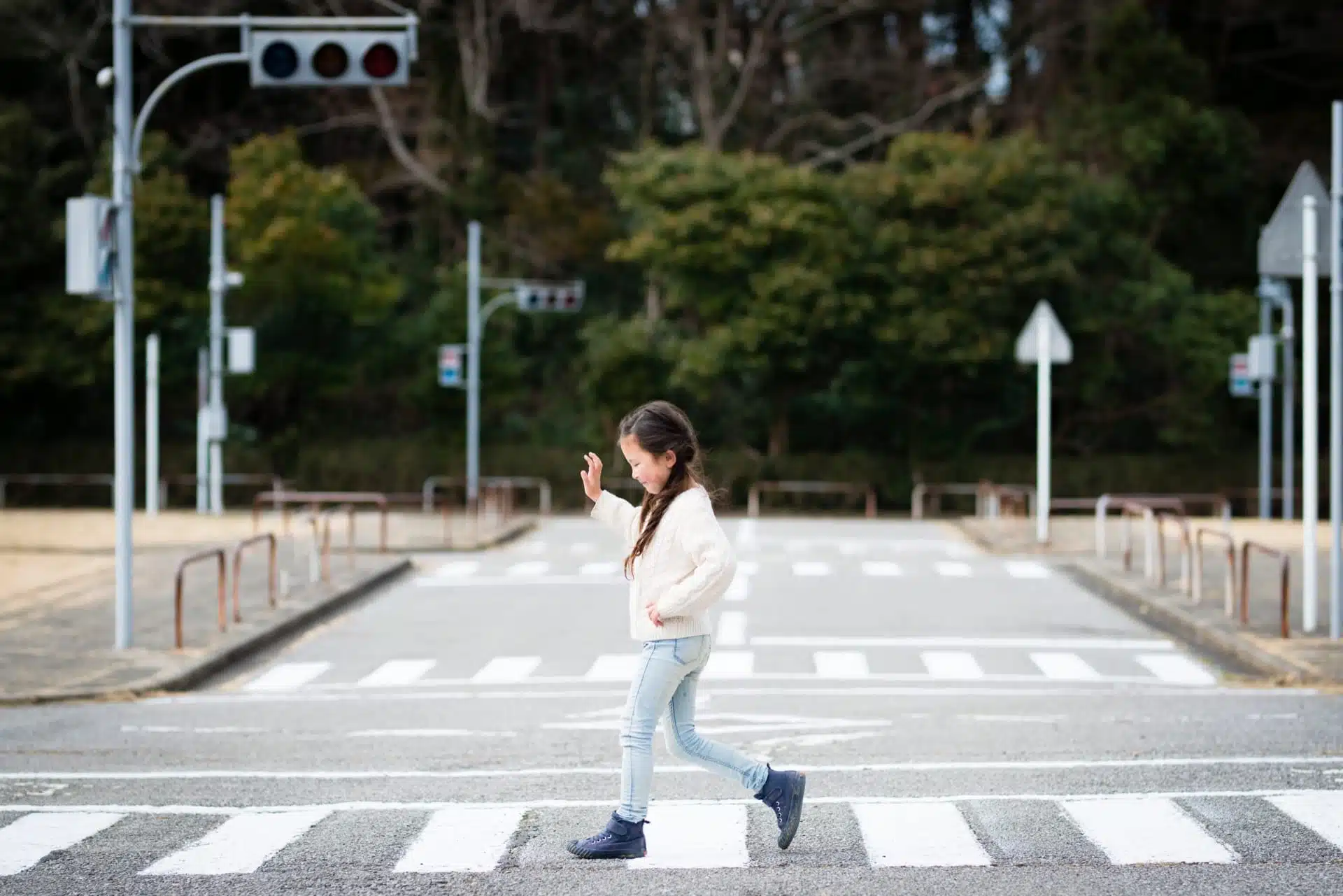 Get Help From a Top Pedestrian Accident Attorney in Fort Lauderdale
Going out for a walk can be economical, healthy, and enjoyable, but there is always the threat of being hurt in an accident caused by a reckless or negligent driver. No matter how diligent and attentive you are, and no matter how strictly you abide by pedestrian laws, you are at the mercy of the countless drivers who pass you while you are out on foot, and unfortunately, this can sometimes end in serious, catastrophic injuries, or even death.
At Bernheim Kelley Battista, LLC, our Fort Lauderdale pedestrian accident attorney is an experienced, effective advocate for victims and families. We know how to hold negligent motorists and their insurance carriers accountable. If you or your loved one was hurt in a pedestrian crash, we are more than ready to help. To set up a free, no-obligation initial consultation with a top-rated pedestrian accident lawyer in Fort Lauderdale, please contact us today.
What are the Most Common Causes of Pedestrian Accidents?
Pedestrian collisions can be caused by  a wide variety of factors. Every serious pedestrian crash should be comprehensively investigated to determine how and why it occurred. At the same time, many pedestrian collisions share an important commonality: The crash could have been prevented with proper safety precautions. Some of the most common causes of pedestrian accidents include:
Speeding: Speed limits exist for a reason. Not only does speeding make a pedestrian collision more likely, it makes any crash carry a higher risk of causing severe injuries.
Distracted Driving: In recent years, the number of pedestrian fatalities have been rising in both Florida and throughout the United States. An increase in distracted driving—especially texting while driving—has frequently been cited as a factor in the rise of pedestrian crashes.
Failure to Yield Right of Way: A significant share of pedestrian collisions occur because motorists fail to properly yield the right of way. This happens both when drivers make left turns and right turns on red.
Poor Road Design: Poor roadway design can contribute to a higher risk of pedestrian accidents. Unfortunately, some stretches of road in Fort Lauderdale and other parts of Broward County are not pedestrian friendly.
Dangerous Conduct By Pedestrians: Finally, it is important to note that Florida is a comparative negligence state. In some cases, pedestrian crashes occur, at least in part, because of the unsafe conduct of pedestrians themselves. Insurers often try to reduce their liability by pushing blame onto injured pedestrians.
An Overview of Pedestrian Accident Stats
According to the most recent comprehensive data released by the National Highway Traffic Safety Administration (NHTSA), there were more than 6,500 confirmed pedestrian fatalities in the United States in 2020 alone. For reference, that means approximately 15% of all motor vehicle accident deaths reported nationwide are pedestrians.
Unfortunately, Florida is consistently one of the worst-performing states for pedestrian safety. NHTSA reports that there were 696 confirmed pedestrian deaths in 2020. On a population-adjusted basis, Florida has the fourth highest pedestrian fatality rate nationwide. Only New Mexico, South Carolina, and Mississippi performed worse in 2020.
Each year in Florida, thousands of pedestrians are injured in collisions. The Florida Department of Highway Safety and Motor Vehicles (FLHSMV) states that more than 8,100 pedestrian crashes were reported to law enforcement in the state in 2020. Most of those accidents (nearly 90%) resulted in an injury (or worse) to the pedestrian.
How Do Pedestrian Accidents Happen in Fort Lauderdale?
Pedestrian accidents in Fort Lauderdale occur in a wide range of ways. Similar to other urban areas, many pedestrian crashes in our community happen when motorists simply fail to take the required safety precautions. They may violate traffic laws or otherwise put pedestrians at risk. Another key issue is that our infrastructure is not always safe for pedestrians. Some areas like sidewalks, crosswalks, traffic signals, and more may be missing key safety features.
What are the Most Common Pedestrian Accident Injuries?
Pedestrians are inherently exposed. When a crash does occur, they are at high risk for suffering serious injuries. Even a relatively slow moving vehicle can cause severe or life-altering injuries to a pedestrian. Some of the most common pedestrian accident injuries include:
Cuts/lacerations;
Disfiguring skin injuries;
Broken or fractured bones;
Torn ligaments;
Muscle strains or sprains;
Facial injuries, including dental trauma;
Concussions and traumatic brain injuries (TBIs);
Amputations; and
Spinal cord damages.
To learn more, schedule a free consultation with us today.
Steps You Should Take if You are Hit by a Car in Florida
Were you hurt in a pedestrian crash in Fort Lauderdale, Florida? If so, it is imperative that you know what to do next to put yourself in the best possible position to heal from your injuries and recover full financial compensation. Here are five steps to take if you are hit by a car in Florida:
Get Medical Attention: Nothing is more important than your safety. You need to see a doctor if you were injured as a pedestrian in Florida. A serious injury always requires emergency medical attention. You cannot bring a pedestrian accident claim in Florida unless you have seen a doctor.
Call the Police: All pedestrian accidents that result in physical injuries should be reported to law enforcement. As a pedestrian who was hit by a car, it is in your best interest to make sure that your crash is reported to the police immediately. An officer should be dispatched to write an official report.
Document the Accident: Although Florida has a no-fault auto insurance law, an injured pedestrian may be entitled to bring a fault-based personal injury claim in certain circumstances. The more documentation of your accident that you have, the easier it will be to get real justice.
Avoid Giving a Statement to Insurers: Most often, pedestrian accidents are handled by an insurance company, specifically an insurance adjuster who is either employed by or contracted with the insurer to investigate your claim. This adjuster is working on behalf of the insurance company, and their main focus will be to settle your claim for as little as possible while still resolving the ongoing legal threat against the insurer and their client. You should not give a recorded statement directly to an insurer after a pedestrian accident.
Consult With a Fort Lauderdale Pedestrian Accident Lawyer: A lawyer will protect your rights and interests. When your pedestrian accident claim is initiated by an attorney, the insurance company and adjuster implicitly understand that you know what you deserve and that you are willing to do what it takes to get it. Unfortunately, the reality is that insurers will often take advantage of an inexperienced claimant by leading them into simple, innocent pitfalls, procedural errors, or unclear situations where the victim may feel that they have no option but to accept the initial offer. When your attorney is handling the entire process, this could not be further from the truth.
What is Negligence in a Pedestrian Accident?
Negligence is broadly defined as the failure to take due care. In the context of a pedestrian accident in Florida, negligence can take many different forms. For example, a motorist who blows through a stop sign and injures a pedestrian is negligent. On the other hand, a pedestrian who darts out in front of oncoming traffic between two parked cars may also be deemed negligent.
What Happens if a Pedestrian Causes a Collision? (Comparative Fault)
Some pedestrian accident claims fall under Florida's no-fault insurance standard. However, for fault-based pedestrian accident claims, a thorough investigation will be required to determine who causes the crash. A pedestrian could be deemed liable for part or all of their own collision. Florida is a comparative fault jurisdiction. Each party to an accident is liable for their "share" of the blame.
As an example, imagine that a person suffered $100,000 in total damages in a serious collision in Broward County. If the pedestrian is deemed to be at fault for 25% of their own accident—perhaps because they crossed in violation of a "do not walk" signal—then they will be responsible for one quarter of the damages, or $25,000. The at-fault driver can still be held liable for the remaining 75%.
Who Will Pay for My Medical Bills After a Pedestrian Crash?
It depends on the circumstances of your accident and the severity of your injuries. In some cases, medical bills for a pedestrian accident may fall under your own no-fault Personal Injury Protection (PIP) auto insurance coverage. However, if you sustained serious injuries or you do not have motor vehicle coverage of your own, you can bring a claim against the at-fault driver's insurance company.
How Long Do I Have to File a Pedestrian Accident Lawsuit in Florida?
You have a limited amount of time to initiate a pedestrian accident claim in Florida. With some limited exceptions, the statute of limitations for a pedestrian accident injury claim in Fort Lauderdale is four years from the date of the collision. Of course, you should not wait to get started with your case. Key evidence can be lost. You do not want to fall behind the insurance company.
When Should I Hire a Fort Lauderdale Pedestrian Accident Lawyer?
You should consult with a pedestrian accident attorney in Fort Lauderdale if you were injured in a crash. It is imperative that you have financial compensation to pay your bills and support your family. A Fort Lauderale pedestrian accident lawyer will help you get the full and fair settlement offer or trial verdict that you deserve.
A major issue with self-representing your claim is the fact that personal injury damages go well beyond the obvious issues like your medical bills or impacts on your earnings. That being said, insurance companies prefer to focus exclusively on these obvious economic damages in order to avoid paying for less-obvious economic damages, as well as avoid non-economic damages entirely if possible.
Non-economic damages are those impacts that do not have dollar values, like the actual pain and suffering you have endured because of your injuries, and trying to assign a cost to such an abstract concept can be intimidating for a victim — and easy to shoot down as an insurer. Your attorney will pay close attention to every detail in order to ensure that each damage is identified and calculated before entering negotiations.
How Can BK Law Firm Help in a Pedestrian Accident Case?
The team at Bernheim Kelley Battista, LLC has years of experience representing a wide range of personal injury and tort cases, and this experience will be a significant asset to your own journey through the legal process. In fact, it is our job to handle the entirety of the personal injury case so that you can focus your energy on your recovery and getting your life back on track after your accident without taking on the added emotional stress and anxiety. Among other things, our Fort Lauderdale pedestrian accident attorneys are prepared to:
Conduct a free, comprehensive review of your case;
Investigate the pedestrian collision, gathering relevant evidence;
Help you navigate the complexities of your financial issues stemming from lost wages to increased medical bills ;and
Fight to get you a settlement that ensures you do not take on the financial burden of someone else's reckless or negligent behavior.
At Bernheim Kelley Battista, LLC, our Fort Lauderdale pedestrian accident lawyer has the professional skills and legal expertise that you can trust. If you or someone close to you was hurt in a serious pedestrian collision, we can help.
Contact us
 today to set up your free, no commitment initial consultation. We represent injured pedestrians in Fort Lauderdale, Broward County, and throughout all of Southeastern Florida.