When we start paying for an insurance policy, we hope that we never need to use it, and if we do use it, we expect that we should be compensated fairly. Unfortunately, insurance companies focus more on saving money than on paying comprehensive damages to policyholders, meaning that if you want to get the money you deserve then you will likely need to stay very involved and aggressive throughout the entire claims process. Working with an attorney is one of the best ways to make sure that you are leveling the playing field to get the money you deserve without taking on the stress and emotional burden — not to mention the time-consuming process of learning about insurance claims, building a body of evidence, and negotiating for a settlement agreement.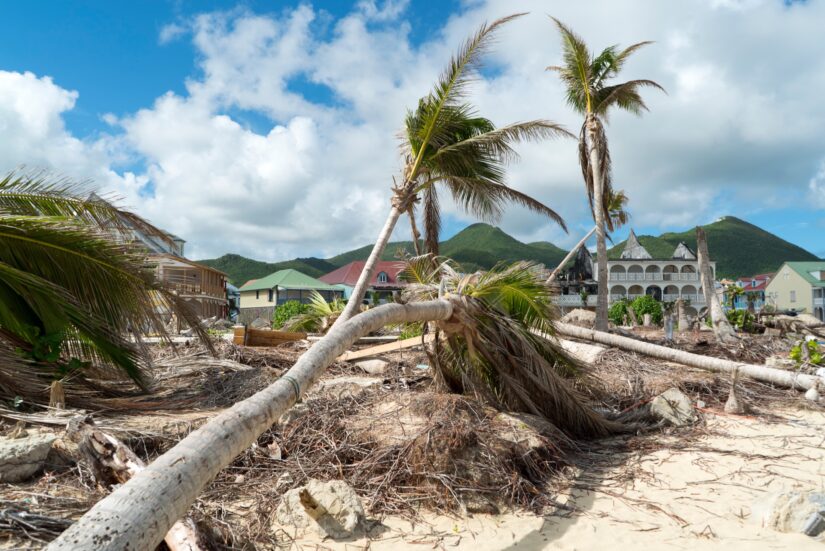 Contact BKBB For a Free Hurricane Damage Insurance Consultation
If you have experienced damages due to a hurricane to your roof,windows structures or interior of your home and are planning to file an insurance claim, contact our law firm first for a free consultation to learn about how we can help you get the money you actually deserve, and not just the money the insurance company wants to pay. Working with an experienced legal professional is one of the best ways to get through this process successfully, freeing up your time to focus on your personal life following a hurricane while improving your chances of a fair payment amount.
Read more about hurricane damage, and contact us now to get started on your claim today.
Is hurricane damage covered by insurance?
Typically, homeowners' insurance does cover hurricanes as standard coverage. However, if you live in an area that is prone to hurricanes or there is a high risk of significant damage from hurricanes, you may need to add hurricane coverage to your base policy. It is important to make sure that you are covered for all potential issues to ensure that you aren't on the hook for the damages, so be sure to talk with your insurance agent about whether or not hurricane damage is covered by your homeowners' insurance policy.
What is covered under hurricane insurance?
The specifics of what your hurricane insurance covers depend entirely on your policy details, but typically a hurricane damage policy will cover damage caused by high winds, wind-driven rain, and other hurricane-specific conditions. Under these coverage areas, you will be able to file for compensation for any number of things, such as damage to your roof from high winds, water damage due to heavy rains, and more. 
Should I get hurricane insurance?
Before paying for separate hurricane insurance, you will want to speak with your insurance agent to determine whether or not this coverage comes standard with your existing policy. It is common in many areas of the country for hurricanes and windstorms to be included in a standard policy, but if you are in an area deemed to be "high risk," the insurance company may require you to add this additional coverage. Regardless of whether or not it is already included, it is always a good idea to get coverage for possible hurricane damage.
What is a normal hurricane deductible?
Most insurance deductibles are set, flat fees, but this is not typically the case with hurricane insurance. For a hurricane-specific insurance policy, you will likely pay a deductible that is a percentage of the value of your home. These percentages typically range from 2% to 5% of your insured home value, but the specific deductible will depend on a range of factors that you will need to discuss with your insurance agent. Make sure that you are clear of these terms before accepting the policy to be certain that you don't have surprises if you need to use this insurance to recover hurricane damages.
Contact BKBB Today
The aftermath of a hurricane can be overwhelming for anyone affected, and trying to give an insurance claim the attention it requires can feel downright impossible. This is why many people walk away from a claim with far less than what they actually deserve, and why working with an attorney is one of the best ways to "divide and conquer" to be certain that you are getting a fair payment while you are able to focus on getting your life back on track at the same time.