Property owners have a lot of responsibility for the condition of their premises, especially when the conditions may impact the safety of others. When a property owner allows others to enter their property, whether, on a personal level, commercial capacity, in a government facility, or on a public space, the party responsible for the upkeep must ensure that all hazards and safety issues are addressed before a visitor arrives. This means keeping walkways clear of debris, repairing issues like broken handrails or loose carpeting, fixing leaky pipes to avoid wet floors, and much more. Failure to do so may lead to an avoidable accident.
If the individual who is injured on the property is an employee of the owner or management team, then it is likely that they will file a workers' compensation claim in order to recover compensation for their economic damages through this "no-fault" policy. However, it is more likely that the injured party is not an employee, meaning that the owner is not protected by workers' compensation and therefore liable for a full range of damages. This type of personal injury is known as a premises liability injury and holds the owner or contracted manager accountable for the injuries caused by their failures of maintenance. 
Contact Bernheim Kelley Battista & Bliss, LLC For a Free Consultation Today
We offer a free consultation for victims of all types of personal injuries, including premises liability issues stemming from improper maintenance and upkeep. Like any personal injury, navigating this complex legal landscape can be overwhelming for someone without legal experience, even if they are perfectly healthy, let alone while they are suffering from their injuries and trying to focus on their recovery.
Fortunately, the team at Bernheim Kelley Battista & Bliss, LLC is here to help.
It can be overwhelming to understand how to move forward with a premises liability claim after an injury on someone else's property, especially if the owner is pressuring you to accept direct payment in exchange for a waiver against any future legal action. Equally frustrating is the process of filing a claim against their property insurance since an insurance company's primary goal is to settle your claim for as little as possible, as quickly as possible. You deserve to work with someone who is paying specific attention to your needs, and during our free consultation, we will be able to go through the specific details of your situation and give you a clear understanding of how we can provide you with the necessary support for a successful case.
Read more below to get a better sense of premises liability cases, and contact us now to schedule your consultation as soon as possible. 
What Is Premises Liability?
Premises liability is the legal concept that a property owner is liable for any injuries that take place on their property that were caused by unsafe conditions or hazards. Ignorance of the hazard is often not an acceptable excuse for the property owner since they are expected to be aware of all of the conditions on their property and act accordingly to ensure that each visit is safe and injury-free. Your attorney will need to prove that the owner either knew about the hazard and failed to act or should have known about it but failed to recognize it.
Once this failure has been established, your attorney will set out calculating the damages you have suffered as a result of your accident. Damages, in terms of a personal injury case, are any measurable impacts from an accident and may or may not be financial in nature.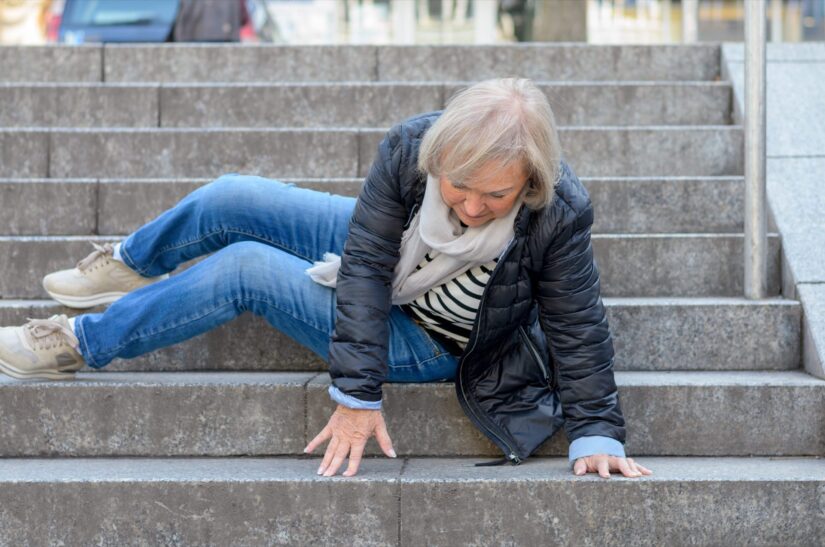 What To Do After a Premises Liability Accident
The following are general guidelines for how to handle a premises liability accident, but since no two accidents are alike, your process may differ. The most important thing to remember is that your health is your #1 priority and that if any of these steps interfere with that priority then you should adjust accordingly.
Call 911
This should be your first step, possibly even before alerting the owner of the accident to ensure that they do not try to convince you to not alert the authorities. If you are not treated by EMTs or have an officer complete an accident report, it will be your word against theirs when it comes time to prove liability for the accident. 
Alert The Management or Owner
Alert the owner or management of your accident so they can initiate their own accident protocol, which will likely involve writing their own accident report and taking statements from everyone involved. At this point, the owner may offer you a direct payment after signing a statement relieving them of any legal liability, but it is essential that you do not sign ANYTHING, accept any payment, or make any statements that may relieve the owner of their responsibility.
Document the Accident
Take pictures of videos of the scene. If possible, provide narration over the video that will remind you of the events that led up to the accident, which will be helpful for both you and your attorney as you are working to reconstruct the accident in the coming days, weeks, and months. Your memory can begin to fade quickly, so this step is very helpful if you are able to do so. 
Get Medical Attention
After calling 911, the dispatcher will send EMTs to the scene of the accident who will be able to examine your injuries, provide emergency care, and suggest the appropriate next steps for you. If they recommend an ambulance, it is likely in your best interest to accept the ride. However, if you leave the scene of the accident on your own you must schedule an appointment with a doctor for as soon as possible — both to get treatment for your injuries and to document the injuries in an official capacity. 
Call a Lawyer
Once you have gotten your immediate medical issues addressed, contact an attorney who can start building a strong case for you from the start. Every interaction you have with the insurance company will be handled with their goal of leveraging as many legal technicalities as possible to either reduce their client's liability or diminish the impacts of your damages, both with the goal of saving as much money as possible. When an attorney is representing your case, these tricks will not work.