If you have encountered water damage to your property, such as your home or your vehicle, then you will need to file an insurance claim in order to get money from your policy to cover the damages or losses. At first glance, this seems like a pretty straightforward process, but as you look closer at how an insurance claim works you will begin to realize that the insurance company is focusing almost entirely on how to settle your claim for as little money as possible. This is why working with an experienced insurance claim attorney is one of the best ways to make sure that you are not left footing the bill for damages that your insurance company is supposed to cover.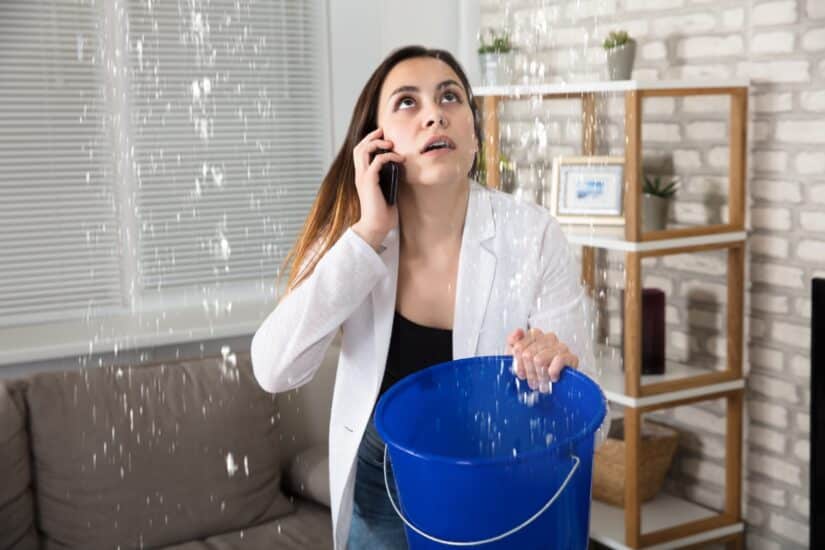 Contact Bernheim Kelley Battista & Bliss, LLC Today For Help With Your Water Damage Claim
We offer a free consultation as an opportunity to discuss the situation with no strings attached. This way, you can be sure that you are in a situation that will benefit from the support of an attorney before committing to working together. After suffering water damage, we understand that you are very likely stressed and overwhelmed at this significant disruption, and we are confident that our initial consultation will give you a better understanding of how you can move forward effectively. 
How To Maximize Your Water Damage Claim 
When you are dealing with a water damage claim, one of the most important things to do is to ensure that you document EVERYTHING: every detail of every piece of your property that was damaged. If you have a toaster that was ruined by water damage and you simply submit a claim for "toaster," the adjuster will find the least expensive toaster and add that total to your settlement amount. If you submit a claim for "Toaster: four slots, digital 'start' button, red light, red knob," the adjuster will need to find this specific toaster in order to cover your actual losses. Being detail-oriented during your claim will help make sure that every line item you submit for compensation is accurately cataloged and that you have a better chance of getting a payment that represents your losses.
Realistically, the best way to maximize your claim is to work with an experienced attorney who can guide you through this process. Once you have meticulously documented all of your losses, you will still need to negotiate with the insurance company to reach a figure that works for both of you. This can be extremely frustrating, and you will be going against a professional who handles these negotiations for a living. 
Water Damage Insurance Claim Process
Once you initiate your claim, a claims adjuster will be assigned to your case who will investigate the damages, go over all of the documents you provide, and ultimately return to you with a settlement offer. Oftentimes, this "offer" is positioned as "the final offer," but this is not always the case. Once the claims investigation is concluded, you may need to go through a series of negotiations in order to work towards an agreement that covers your losses. Remember that the insurance company's primary goal is to settle for as little as possible in order to be as profitable as possible, and your case will be no different.
While the insurance claim is ongoing, it will benefit you to perform your own investigation and gather as much concrete evidence as possible to generate a comprehensive set of documents that support your counter-negotiations. The more evidence you are able to provide as supporting evidence, the better your chances will be of working towards a fair middle ground. 
Many people accept the initial offer without giving it much thought, which is what the insurance companies rely on. As your life continues to be disrupted by water damage, and the bills keep piling up for services like water damage cleaning, mold, replacement construction, and more, it can be appealing to just accept the first check they offer to alleviate your financial issues. The problem is that these issues will continue and you dont want to accept a full and final payment, at which point you have waived your right to any additional compensation and will be on the hook for any additional payments you need to make in order to get your home or personal property back in order.