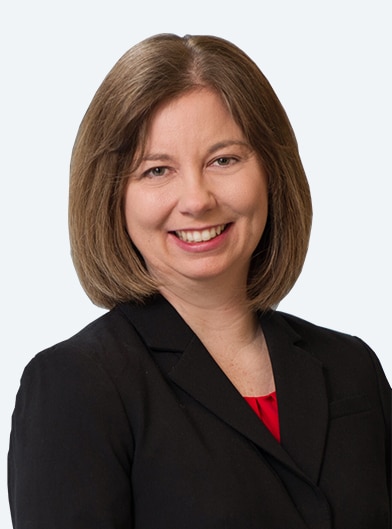 Colleen Ryf, Esq.
Colleen is an experienced litigator, who joins Bernheim Kelley after working for many years with the nationally recognized law firm, Hausfeld. Colleen's practice focuses on individuals harmed by dangerous drugs, medical devices, and other defective products. Colleen is based in the Washington DC-Metro area.
Colleen prosecutes individual and complex lawsuits in both state and federal courts throughout the United States.  Various national leadership teams have selected Colleen to join their law and briefing committees, including Daubert law and briefing committees, including those for:  In re Talcum Powder Products Liability Litigation (D.N.J.); In re Zantac (Ranitidine) Products Liability Litigation (S.D. Fla.); and Gilead Tenofovir Cases (Ca. Super. Ct.). Colleen also successfully assisted in defending expert challenges in In re Bard IVC Filters Products Liability Litigation (D.Ariz.) and In re Bair Hugger Forced Air Warming Devices Products Liability Litigation (D. Minn.).
In addition to law and briefing, MDL leadership teams have repeatedly relied on Colleen for legal and fact research related to other case development and committee work. She has been an integral member of the TDF Narrative Committee and the Zantac Daubert Team. Additionally, Colleen has been recognized for her second chair work in taking multiple, complex depositions of industry scientists.
Colleen moreover has assisted in successfully appealing claims on behalf of NFL players, who suffered pervasive injuries resulting from football-related concussions. Colleen currently litigates Tobacco claims in Massachusetts. 
Colleen is licensed to practice law in Maryland, Washington, D.C., and the U.S. District Court for the District of Columbia. She is also admitted pro hac vice in the continuing Massachusetts Tobacco litigations.