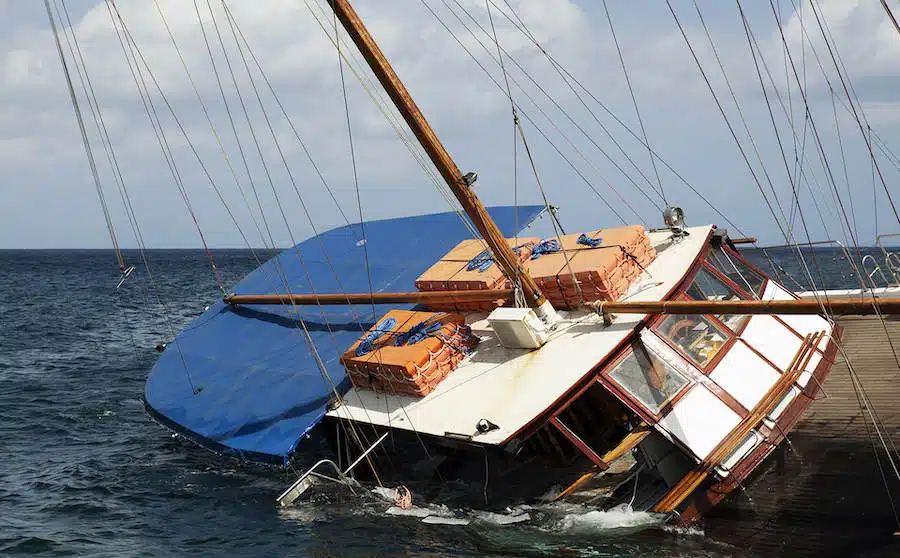 What could be better than a weekend of boating on Florida's waters? As the Sunshine State with more than 8,000 miles of shoreline, Florida is home to thousands of boating enthusiasts. In 2021, there were over one million watercrafts registered in Florida.
Unfortunately, that also means more boating accidents. If you've been injured in a boating accident in Fort Lauderdale, you probably have tons of questions about your legal rights. A Fort Lauderdale personal injury lawyer with experience in boating accidents can help you understand your options and develop a legal strategy to get you the compensation you deserve.
What Types of Boating Accidents Are Common in Fort Lauderdale?
There are as many different types of boating accidents as there are types of boats. Accidents could involve crashes, incidents aboard the boat, or marina and dock accidents including:
Boat collisions
Marina and dock accidents
Commercial boating accidents
Water Skiing or towing accidents
The possible boats involved could include:
Commercial
Yacht
Kayak
Cruise ships
Shrimping
Fishing
Pontoon
Party boat
What Injuries Are Common in Boating Accidents?
Boating accidents can result in a variety of injuries depending on the type of accident. While some injuries are unique to boating, many are similar to those typical in car accidents, such as whiplash.
According to the Florida Fish and Wildlife Conservation Commission (FWC), which regulates boating in Florida, the following injuries were the most common in recent years (in order of frequency):
Lacerations
Contusions
Broken bones
Head injury
Back injury
Sprain/strain
Internal injury
Burns
Amputations
Spinal injury
Teeth and jaw injury
Neck injury
Shock
Hypothermia
Dislocation
Unfortunately, some of these injuries can lead to death—as can falling overboard and drowning.
What Are Common Causes of Boating Accidents in Fort Lauderdale?
It doesn't take much to ruin an idyllic day out on the water. A boating accident can happen for any number of reasons—turning into a wave incorrectly, slips and falls, not having proper safety equipment on board, and traveling at high speeds.
Some of the most common reasons include:
Alcohol: We've all seen the parties — from beers on a party boat to champagne and cocktails on a yacht, drinking on boats is part of the fun. While this seems glamorous, it can be a recipe for disaster and affects guests as well as boat operators. As with driving, boating under the influence (BUI) is a criminal offense in Florida and can lead to fines and/or jail time.
Inattention: It's easy for an operator to get distracted by sights, other boats, or interactions with people on board. Distraction can also be caused by drinking, eating, or other multitasking.
Inexperience: Steering a boat is not the same as driving a car. It requires a unique set of skills and expertise. Inexperience can be a major cause of catastrophic accidents.
Bad weather: It's never a good idea to sail in bad weather conditions, as this can undermine the safety of your craft and your ability to manage it effectively. Rough waters and high winds can be extremely dangerous.
Machinery failure: Defective parts or a failure to properly maintain the machinery are common causes of injuries.
Florida Boating Laws
Florida boating laws are surprisingly relaxed compared to other coastal states, but it's important to comply with all regulations.
Similar to a car, you must have the registration present on your boat at all times. Boats must be registered and numbered within 30 days of purchase, the numbers must be displayed above the water line, and there must be at least a 3" block stroke in a color contrasting the boat. This helps officers and others clearly identify you.
If you're involved in a collision in Florida, you must remain on the scene and render aid within your capacity and knowledge. You must also give an account of the accident to authorities once they arrive.
Complying with signs posted along the marina and dock is a must, and you're required to act in regard to the general "flow of traffic" in your space. This means you can't crowd other boaters for the fun of it or be generally troublesome while on the water.
Florida does not require boaters to carry insurance, although it's helpful to be insured.
Failure to comply with these regulations can result in citations, fees, and potential litigation.
It's important to note that the information above only applies to accidents in waters under the jurisdiction of Florida. If you were in waters governed by Admiralty Law, the laws may be different. Your lawyer can help you to determine which of these jurisdictions would apply in your case.
To learn more, schedule a free consultation with us today.
How Common Are Boating Accidents in Florida?
According to the FWC, boating accidents in Florida peaked in 2020, totaling 863 by the end of that year. A common contributor to these accidents included alcohol consumption and operator inattention.
The FWC's 2020 and 2021 reports showed an average of 54 injuries for every 100,000 boaters on Florida waters.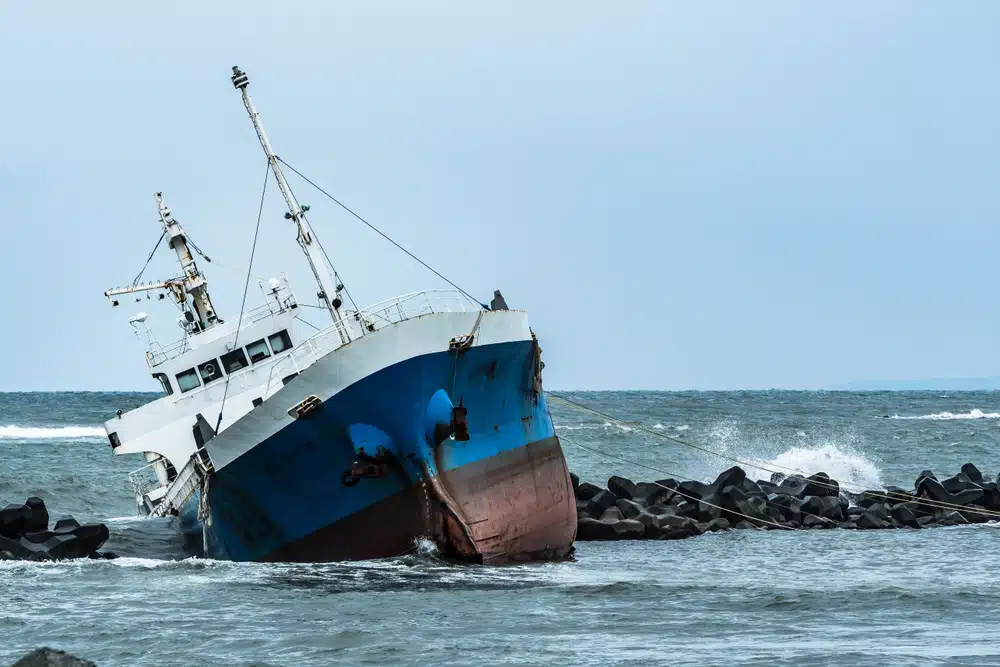 What Is My Boating Accident Case Worth?
The potential monetary worth of your boating case is evaluated based on the circumstances, extent of injuries, and other related factors. To determine the full value of your Fort Lauderdale boating accident case, you should speak to a personal injury attorney who can review your case in detail. They may be able to give you a possible range of compensation based on similar cases.
Factors that can impact the worth of your case include:
Severity of injuries
Cost of current and future medical care
Current and future earning potential
Wrongful death
Disfigurement
Length of recovery
Is it clear who was liable?
Was gross negligence or extreme recklessness involved?
A personal injury attorney who has handled boating cases can identify the many factors that could increase your compensation.
What Kinds of Damages Are Available to Boating Accident Victims?
After a boating accident, you may be entitled to economic damages and non-economic damages.
Economic damages are easier to calculate financially because they are more tangible. These could include:
Medical bills
Lost wages
Medical devices (e.g., braces, wheelchairs)
In-home nursing care
Rehabilitation costs
Non-economic damages are for losses that are personal and less quantifiable, including:
Pain & suffering
Emotional distress
Loss of consortium/companionship
Cognitive impairment
PTSD
Can I Recover Compensation if I'm Being Blamed for a Boating Accident?
Depending on the circumstances, it's possible that you may share blame for the accident. Liability could be spread across different individuals and entities, including:
Boat operator
Passenger
Boat owner
Boat manufacturer
Jet ski rider
Lifeguard
Marina personnel
Anyone else involved in the accident
Shared blame does not keep you from recovering.
Florida operates under what's called the comparative negligence rule. This means that compensation is allocated based on how much each party is to blame. For example, if the determination is that you were 60% responsible for the accident, your total award would be reduced by 60% and you'd only take home 40% of your total damages.
An accomplished boating accident attorney can help you maximize your compensation by arguing that others were more at fault.
Unlike auto accidents in Florida, boating accidents are not covered by no-fault laws. This means that you may have to file suit against another individual or entity to get compensation. In many cases, other boaters may not have insurance because Florida doesn't require boaters to carry insurance.
How Do I Prove Negligence After a Boating Accident?
To prove negligence, our Fort Lauderdale boat accident lawyers at BK Law will look into your accident and work with experts as needed.
We'll gather evidence to prove negligence, including:
Whether the other boater was qualified to operate a boat
Witness testimony
Information from a boating accident reconstructionist
Photo and video surveillance from the scene
Any arrests made or citations issued
Coast Guard reports
Marine patrol officers reports
Data from a Voyage Data Recorder (VDR), if applicable
Once we've reviewed the evidence, we'll prove negligence by showing the following elements of a negligence claim:
Duty
You must prove that the other party owed you a duty of care. In the context of boating, this can be as simple as the understanding that boaters should act in a reasonable manner that doesn't put others in danger. Sharing the waters with other boaters is enough to suggest a duty of care exists.
Breach
Negligence requires a breach of duty. A duty of care is breached when a person behaves in an objectively unreasonable manner. Behavior is unreasonable if the person knows or should know that their behavior could pose a risk of harm.
Causation
Causation is the relationship between the breach and the resulting damage. In other words, the breach of duty must have caused the damage.
Damage
The victim must have suffered an injury, whether physical or mental.
How Long Do I Have to File a Lawsuit After a Boating Accident in Florida?
Florida law places a limit on the amount of time you have in which to file your lawsuit. This is known as the statute of limitations. For personal injury lawsuits like boating accidents, the time limit in Florida is four years. If the claim involves wrongful death, the limit is shortened to two years.
The purpose of the statute of limitations is to increase the likelihood that evidence remains preserved and witnesses are able to recollect what happened.
Having years to bring your case may seem like a long time, but it isn't. In the legal world, things can move slowly as evidence is gathered and negotiations go back and forth. It's best to give yourself and your lawyer as much time as possible to build an airtight case.
The stronger your case, the more likely it is that insurance companies and other parties will want to settle rather than risk a larger payout in court.
What Should I do After a Boating Accident?
t can be difficult to stay focused after an accident, but it's important to try to stay calm and work through the following steps:
Take a headcount to be sure no one has fallen overboard
Call law enforcement and emergency services
Follow instructions for administering any medical aid
Move the boat to safety and remain at the scene
Monitor your injuries and get a medical checkup even if you think you're okay
Don't admit fault or try to explain what may have caused the accident. You may not have all the facts.
Don't post anything on social media
Gather contact information from witnesses and other boaters
Get boat registration numbers and any insurance information
Take photos/video of damage and injuries and/or ask others if they have any photos/video
How Can BK Law Help After a Boating Accident in Fort Lauderdale?
BK Law has been serving the Fort Lauderdale area for decades, assisting personal injury victims in all types of accidents, including car accidents, motorcycle accidents, and boating accidents.
We understand the trauma of accidents and the effect they have on our clients. That's why it's so important to us to do everything we can to get you the compensation you need for recovery.
When you hired BK Law to represent you in your boating accident claim, you can expect us to:
Conduct an independent investigation into the accident
Collect and review evidence
Identify and track down witnesses
Determine liability and push back against attempts to blame you
Consult with leading experts who may testify in your case
Calculate damages
Handle all negotiations with insurance companies and other parties
If we can't come to an acceptable settlement, our personal injury lawyers at BK Law won't hesitate to take your case to court and fight for your rights in front of a jury.
Call us at our law offices to arrange a free consultation with one of our 
Fort Lauderdale personal injury attorneys
. We're here to partner with you. Contact us today to get started.