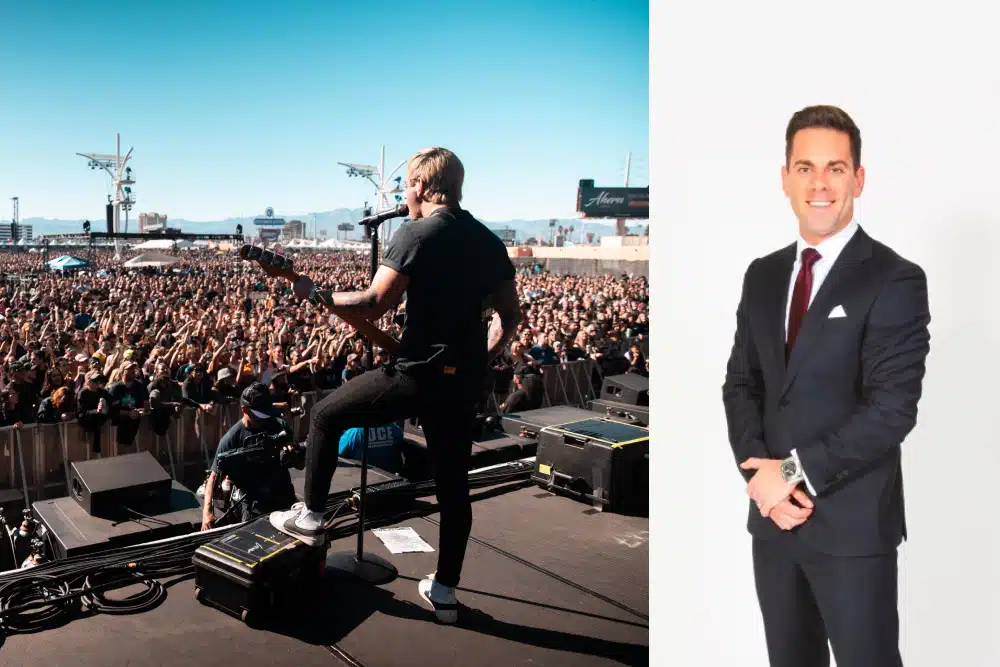 We are proud to announce that BK Law is now in Tennessee! Leading the charge for the Nashville office is new BK managing partner, Gregory J. Marangos.
Barred in Florida and Tennessee, Greg has personally resolved more than $50 million dollars in personal injury cases. He is a member of the prestigious Multi-Million Dollar Advocates Forum, a distinction awarded to attorneys who have successfully solved a single claim for over $2 million dollars. He has also been selected as a "Super Lawyer" and "Lawyers of Distinction."
In fact, for the last several years, Greg has been the top-performing attorney in terms of performance and revenue in one of the largest personal injury firms in Florida.
So why did he come back to BK (yes, he's worked with Jesse before)? What is his process and formula for success? And what is something about him that sets him apart from other lawyers (you won't be able to guess this one!)? With so many big things happening—new office, new state, new managing partner—and with so many questions, we decided to catch up with Greg to get the scoop.
So tell us a bit about your history.
"I moved to Florida in 2015. While I was studying for the bar, I got a law clerk job with Jesse. After I passed the bar, I stayed there for a little longer. Then, I got a job with a big firm that I actually still worked at until about a month ago. "
At that big personal injury firm you were one of their top performers. What has made you so successful?
Essentially, I don't like to do any job without understanding all sides of it. If I want to be a good defense attorney, I need to know what the prosecution is going to say. So—I can't be a good personal injury attorney unless I know the holes the insurance is going to poke in the case. I like to work backward from the endpoint. Try to figure out the insurance company's algorithm and beat it. The understanding of all sides goes beyond the case strategy, though. A lot of times, our clients will go to the doctor, and the doctor will say something that they won't understand. They get scared. So I also study the medical, why injuries and symptoms are caused by certain things, typical and atypical injuries from specific accidents, etc. I want to know what our clients may be dealing with so I can help them ask the right questions when they go to the doctor. Help them know what to ask. I let them know they can come to me. I can help them understand what's going on and what their options are. For example, I'll tell them, "I'm not your doctor, but I think this is what he will do. These are the questions you need to ask.' I'll also do a normal MRI review. I'll show them what everything means and stands for. Then we look at theirs. What are the differences? What do they mean to you? This is why you're experiencing these symptoms. I need my clients to know they can trust me. They can ask me any question. I've learned that if the client isn't on board, you're not going to win. They absolutely have to be with you. We're not just with them—we care about them. Most attorneys and firms look at their clients like dollar signs. We approach it differently. We tell them, 'We understand that you are injured. Let us help you.'
Your process is incredibly impressive. How do you manage to get it all done?
I'm not that person who goes home at night, cooks, and watches Netflix. I like to be busy. Hate to sit still. And I really enjoy learning about this industry. But my process also helps me be very effective at what I do. At my previous firm, I managed other attorneys. I would teach them the things I had learned and put them into practice. As a result, their productivity increased, and average settlements increased. My team was the top-performing team in terms of all those categories. Over $50 million in pre-suit settlements.
With all that success, why did you come back to BK and Jesse?
I came back mainly to Jesse. We had stayed in contact over the years. I was looking for something that better fits my unique day-to-day needs. I am on the road a lot, and I needed to be with someone who would give me the freedom to work from wherever. I understood that Jesse's technology is A+ and that he could accommodate. Jesse knew that he could trust me to be on top of everything and do what I needed to do. And, because he was looking to open the Nashville office, it was an opportunity to build something new with him.
But why is that freedom to work from whenever, wherever so important, you ask?
It's because Greg is not only a rock star in the legal world. He's also a literal rock star.
And he does both at the same time.
Greg is a bass guitarist for the platinum band Boys Like Girls, a band that was huge in the 2000s and is now making a resurgence. They just happen to be releasing a record in October and are in the midst of starting a full tour, including international stops. True story.
That long story short is that Greg grew up with the band members in Boston (he has now been friends with them for more than 20 years) and the band he was in also opened for them sometimes. Greg had kept in touch with them over the years—even going on ski trips together every year. Around four or five years ago, Boys Like Girls wanted to do a reunion tour in Australia and Asia. They needed someone to play bass, so they called upon their old friend. Then, of course, the pandemic happened, and the tour ground to a halt. But then a resurgence of '00s music brought the band out of hiatus, with Greg on board, and they did the tour, booked a big festival, decided to write and record a few songs, realized the resurgence was bigger than they thought, and here we are today.
So the question you're probably pretty curious about: How in the world can Greg be a rock star in both worlds?
He already mentioned that he doesn't like to be idle. Instead of multitasking at home, Greg just does it in slightly more exotic ways than the rest of us: "Basically, I have a crew that sets up during the day and takes us from location to location. I'm given a guitar at 9:00, and I get off the stage around 11:00 or so. I work during the day, whether we're in a hotel or on the bus."
To learn more, schedule a free consultation with us today.
What does all this mean for the people of Nashville?
And so now back to his new job with BK and the people of Nashville: "BK is different," said Greg. We believe that clients should actually be able to talk with their attorneys. They should know that we care for them. We're going to give the people of Nashville a more personal touch as opposed to some of the other firms there, and we can't wait to get started."
BK's Founder and CEO Jesse Bernheim adds, "With Greg's stellar track record and his absolute dedication to ensuring his clients are exceptionally represented, along with my commitment to building and running successful personal injury firms that put an absolute focus on our clients, we believe we have a recipe for a powerful partnership with the people of Tennessee and the opportunity to grow something really great."
So basically—the boys are ready to rock.
Personal Injury Practice Areas
Other Practice Areas