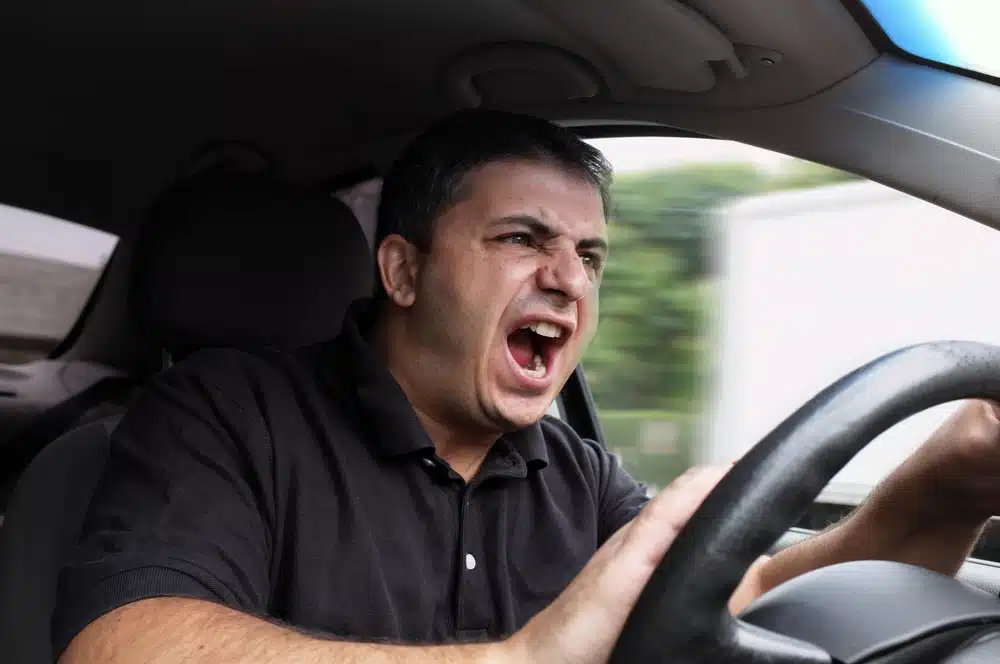 Aggressive driving behavior is a huge problem on America's streets and highways, and it is responsible for a lot of reckless behavior that could lead to serious accidents. The term aggressive driving is a broad one that covers several different kinds of behavior – from speeding to aggressive overtaking and many more actions. But no matter what kind of behavior is exhibited by the aggressive driver, it puts everyone at risk. Anyone who gets into an accident that was caused by an aggressive driver should be compensated for the full extent of their injuries.
At Bernheim, Kelley, Battista, LLC, our Fort Lauderdale aggressive driving accident attorneys have the skills and experience to help injured victims get the compensation they deserve. Our legal team can help accident victims file personal injury claims and negotiate with insurance companies for a fair settlement. If you or your loved one was hurt in a crash with an aggressive driver, we are here as a legal resource. Contact our Fort Lauderdale law office today for a free consultation with a car accident lawyer in Fort Lauderdale.
What is Aggressive Driving?
According to the National Highway Traffic Safety Administration (NHTSA), aggressive driving is described as any unsafe driving behavior that is performed deliberately with bad intentions or disregard for public safety. That encompasses a wide variety of bad driving behaviors that include the following:
Speeding
Tailgating
Aggressive lane changes
Ignoring traffic signals and stop signs
Driving on the road shoulder
Refusing to signal turns or lane changes
Unnecessarily using high beams at night
There are other kinds of aggressive driving behaviors, but these are among the most common. Aggressive driving can sometimes escalate all the way to road rage, where the aggressive driver tries to confront or physically assault another driver. Road rage incidents are very dangerous and can often involve violence and even end in murder.
What is Road Rage?
Broadly defined, road rage is aggressive or angry behavior exhibited by a motorist. It is a very serious safety problem. A driver who has road rage is a risk to himself and everyone else in the area. Should the situation escalate to road rage, try to avoid making the situation worse. It might seem unfair that you should be the one that has to act reasonably, but if you try to retaliate, then you could end up in trouble as well. Avoid eye contact or escalating the situation with the other driver, and contact the authorities if it seems like things might get violent. Make sure to let the other driver know that you called the police because the threat of arrest might be enough to calm them down.
How Common is Aggressive Driving in the United States?
Aggressive driving is far more common than most people realize. Nearly 8 in 10 drivers surveyed admit that they have engaged in some form of aggressive driving within the past year. 
SafeMotorist
 cites data showing that aggressive driving is a factor in approximately two-thirds of fatal crashes nationwide. We must do more to reduce the rate of aggressive driving.
Examples of Aggressive Driving
Aggressive driving can come in a wide range of different forms. Here are some of the most common examples of aggressive driving exhibited by motorists in Florida:
Tailgating: Following a vehicle too closely is considered aggressive driving and can lead to rear-end collisions.
Speeding: Excessive speed is a common form of aggressive driving and can put other drivers at risk.
Running Red Lights or Stop Signs: Disregarding traffic signals and signs is not only dangerous but also illegal.
Lane Cutting/Weaving: Changing lanes frequently or without signaling can lead to accidents and road rage incidents.
Passing on the Shoulder: Attempting to pass other vehicles on the shoulder of the road is illegal and extremely dangerous.
Honking Excessively or Flashing Headlights: Using the horn or headlights excessively can be a form of intimidation or aggression.
Using Abusive or Threatening Gestures: Making rude or threatening gestures towards other drivers can escalate road rage incidents.
Cutting Off Other Drivers: Sudden lane changes or cutting off other drivers can lead to accidents or road rage incidents.
To learn more, schedule a free consultation with us today.
What is the Root of Aggressive Driving?
The root of aggressive driving can be attributed to a variety of factors. While the answer depends on the specific motorist in question, researchers believe that anger, frustration, and stress are at the root of aggressive driving.
Know the Law for Aggressive Driving in Florida
The State of Florida has a law for aggressive driving. As defined under Florida Statutes § 316.1923, aggressive driving is defined as committing at least two of the following violations either simultaneously or in relatively quick succession:
Speeding;
Unsafe lane changes;
Following too closely;
Failure to yield the right of way;
Improper passing; and/or
Violation of traffic signals.
What are the Penalties for Aggressive Driving in Florida?
The penalties for aggressive driving in Florida vary considerably depending on the specific circumstances, including what exactly a driver did, their prior history of aggressive driving, and whether or not an accident occurred. In some cases, aggressive driving could merely lead to a ticket for a traffic violation, such as speeding. In other cases, it could lead to serious criminal charges, potentially even a felony for reckless driving. Further, if an accident occurs, an aggressive driver can be held liable for the victim's injuries through a civil legal claim with the help of a 
personal injury lawyer in Fort Lauderdale
.
Tips for Avoiding Aggressive Driving
By avoiding aggressive driving—and aggressive drivers—you can reduce your risk of being seriously injured in an accident. Here are some tips to keep you safe:
Give Yourself Plenty of Time: Plan your trip in advance and leave early so you don't feel rushed or stressed on the road.
Avoid Distractions: Avoid using your phone or eating while driving, as these can take your attention away from the road.
Take Deep Breaths: If you start to feel stressed or angry while driving, take a few deep breaths and try to relax.
Practice Patience: Remember that other drivers may not always behave as you would like, so try to be patient and avoid responding aggressively.
Refrain from Aggressive Gestures: Avoid using rude or threatening gestures towards other drivers, as this can escalate a situation.
How Can BK Law Firm Help in an Aggressive Driving case?
Aggressive driving accident claims are complicated. Holding an aggressive driver accountable can sometimes prove to be challenging for injured victims. Aggressive drivers are a danger to everyone else on the road, not just because of their reckless behavior but also because of their potential to escalate a situation to violence if confronted. That is why anyone who gets into an accident with an aggressive driver should avoid confronting them and contact the authorities instead.
At Bernheim Kelley Battista, LLC, we help injured victims get justice and the maximum financial compensation. We will do our best to ensure that our clients get the compensation that they deserve, and we can even level punitive charges against the aggressive driver if need be. So make sure that you counter their aggressiveness with the aggressiveness of your own, but in the legal realm, not on the road. Contact us to get the aggressive response that you need.
At Bernheim Kelley Battista, LLC, our Fort Lauderdale aggressive driving accident lawyers are standing by, ready to protect your rights and help you maximize your compensation.
Contact us
 today to set up a free, no-obligation initial consultation. We represent aggressive driving accident victims in Fort Lauderdale and throughout all of South Florida.