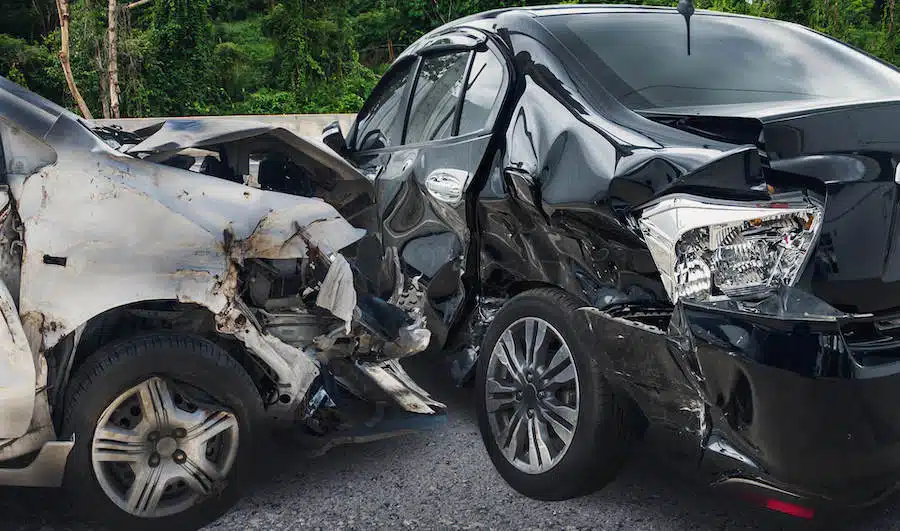 Being involved in a T-bone collision can be extremely dangerous, and the aftermath can be frustrating as you try to recover from your injuries, knowing that the other driver caused the crash by ignoring traffic rules and putting you and your passengers into a dangerous, possibly fatal, situation. However, no matter how clear the case may seem, getting the money that you are rightfully entitled to after these types of accidents is a frustrating and complicated process. 
You do not have to take on defendants or insurance companies alone. At Bernheim Kelley Battista, LLC, our car accident lawyers in Fort Lauderdale have extensive experience handling T-bone collision claims. It is our mission to help victims get real justice and real results. If you or your loved one was hurt in a T-bone crash, we are more than ready to help. To set up a free, no-obligation consultation with a top Fort Lauderdale car accident attorney, please contact our law office today.
What Is a T-Bone Collision?
With an abundance of intersections across Fort Lauderdale and beyond,T-bone collisions are unfortunately common and often can cause serious injuries to those involved. A T-bone accident is where two vehicles collide, one head-on into the side of the other, making a "T" shape. These accidents most often happen when one driver ignores the right of way in an intersection and drives straight through a perpendicular lane of travel, striking another vehicle in the process.
T-Bone Accidents: Statistics
Car accidents happen every day in our state. The Florida Highway Safety and Motor Vehicle (FLHSMV) reports that more than 420,000 collisions happened statewide in 2021 alone. T-bone accidents make up a relatively small share of total motor vehicle collisions. However, they are disproportionately likely to cause serious injuries. In fact, Forbes Magazine cites data showing that broadside collisions (T-bone accidents) are responsible for nearly 25 percent of highway deaths.
What Are the Main Causes of T-Bone Accidents?
There are many common causes of collisions. T-bone accidents—also called side-impact crashes or broadside collisions—occur when the front of one vehicle strikes the side of another. Some of the leading causes of T-bone crashes in South Florida include: 
Failure to Yield:

One of the most common causes is when a driver fails to yield the right of way at intersections.

Running Red Lights or Stop Signs:

Drivers who disregard traffic signals or stop signs frequently cause T-bone collisions.

Distracted Driving:

Using mobile phones, adjusting in-car entertainment or navigation systems, and other distractions can lead to impaired judgment and reaction time. 

Impaired Driving:

Alcohol or drug use can slow reaction times and impair judgment, making collisions more likely.

Faulty Traffic Signals:

Malfunctioning or poorly timed traffic lights can confuse drivers and lead to accidents.
What Are Some Common T-Bone Accident Injuries?
Typically the car struck on the side suffers the more serious damages since there is far less protection provided on the side of a vehicle when compared to the front and rear, which has much more frame to absorb impact. In recent years, side-impact technologies like side airbags and improved restraint systems have improved significantly, but these improvements do not mean that this crash is any less dangerous or injurious. Some of the most common injuries reported in T-bone collisions include; 
To learn more, schedule a free consultation with us today.
Who Is at Fault in a T-Bone Accident Case in Florida?
It depends. In minor or moderate T-bone crashes, the accident likely falls under Florida's no-fault law (Florida Statutes § 627.7407. In effect, this means that each party to the crash will be responsible for their own damages. If you are wondering how to dispute a car accident fault, know that you can step outside of Florida's no-fault system in serious injury cases. If you suffered a serious injury, you can hold the at-fault party—whether a negligent driver or any other negligent party—legally responsible for your T-bone accident.
What Should Be Done After a T-Bone Wreck?
T-bone accidents can cause serious harm. Depending on things like the speed of both vehicles, the size of the vehicles involved, and countless additional factors, these accidents can cause serious or fatal injuries for both the victims and the at-fault driver. Knowing the right approach after a T-bone accident can put you in a far better position to get justice and full and fair financial compensation for your injuries. Among other things, you should: 
Stop your vehicle and remain at the scene of the accident—except for emergencies; 

Report your accident to state or local law enforcement; 

Seek immediate medical attention for any injuries; 

Document the crash, securing as much information as possible; and

Consult with a Fort Lauderdale car accident lawyer before an insurance company.
What Compensation Is Available After a T-Bone Accident?
It depends. In Florida, injured victims have the right to seek compensation for economic and non-economic damages. Every issue matters. You need to determine how much your medical bills cost, the amount of your lost wages, the extent of your pain and suffering, and even how much an accident devalues your car. An experienced Fort Lauderdale auto accident lawyer can help you secure the maximum financial compensation in your T-bone accident claim.
Statute of Limitations for a T-Bone Accident Claim
In Florida, the statute of limitations for a T-bone accident injury claim is now generally two years from the date of the crash. As explained by the American Bar Association (ABA), Florida passed a tort reform law in 2023 that reduced the statute of limitations for most negligence-based personal injury claims—including fault-based car accident cases—from four years to two years.
How Can BK Law Help in a T-Bone Collision Claim
BK Law can make a difference in your auto accident injury claim. We offer a free initial consultation for accident victims so that we can discuss the specifics of their accident. Among other things, our personal injury lawyers in Fort Lauderdale can help fight for a settlement that makes sense—not just a settlement that the insurance company wants to pay. With years of experience fighting for both out-of-court settlements and lawsuit victories in the Florida courts, we have what it takes to guide you through the entire process while you use this time to focus on healing. 
You may be wondering when to get an attorney for a car accident or if you can even afford one. Too many people shy away from hiring lawyers following their car accident because they think that they can't afford this important service. It is an understanding by mistaken belief. At BK Law, our Fort Lauderdale T-bone accident lawyers operate with contingency fees—meaning that you will not pay anything out of pocket during our time together, and you will not pay at all if we don't win. Hiring an attorney often results in a victim getting more than they would have otherwise while doing far less work through the process. Contact us now to learn about how you can benefit from our services.
At Bernheim Kelley Battista, LLC, our Fort Lauderdale T-bone accident lawyers are standing by, ready to fight for your rights. If you are hurt in a T-bone collision, we are here as a legal resource. Give us a phone call now or send us a direct message for a no-cost, no-obligation initial consultation. We handle T-bone accident claims in Fort Lauderdale and throughout South Florida.