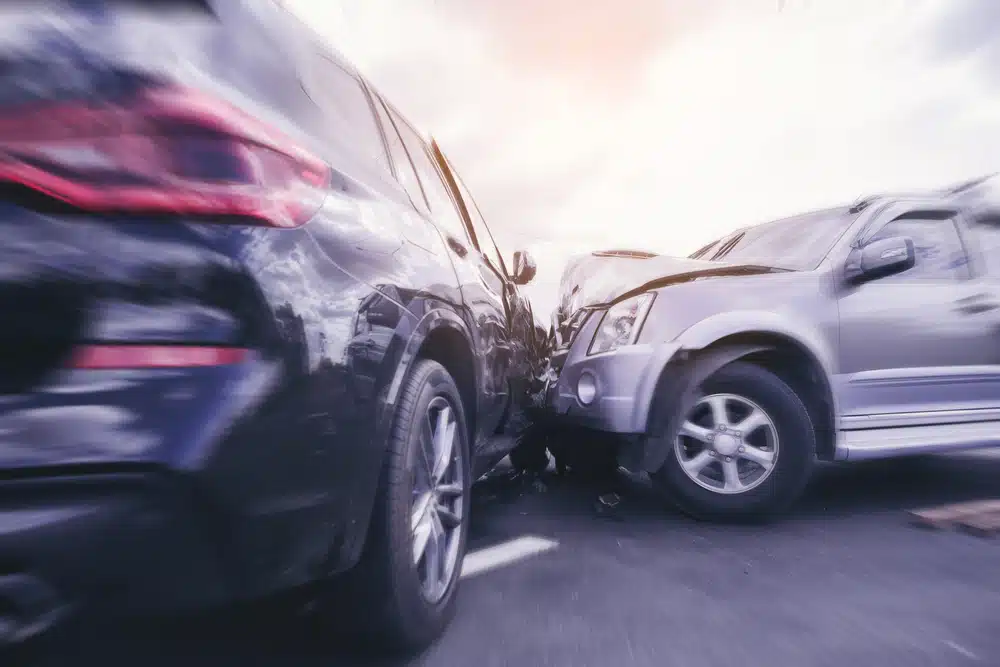 Traffic collisions happen every single day in our region. The Florida Department of Highway Safety and Motor Vehicles (FLHSMV) reports that 341,399 happened in the state in 2020 alone. Even the safest and most attentive of drivers are still at risk of ending up in a serious crash. This raises an important question: What is the most common cause of collisions? While accidents happen due to a wide range of different factors, the large majority are caused by human error. They could and should have been prevented with proper care. In this article, a Fort Lauderdale car accident lawyer provides a comprehensive guide to the most common causes of traffic collisions in Florida.
What are Common Factors that Result in Vehicle Collisions? 
Every car crash involves its own unique set of factors. It is crucial that all serious automobile collisions that occur in the Fort Lauderdale area are comprehensively and independently investigated. At the same, many crashes happen because of the same common factors. Notably, human error is the causal factor in most collisions. According to a landmark study cited by the National Highway Traffic Safety Administration (NHTSA), "human factors caused or contributed to 93% of the crashes investigated." Errors are committed not just by drivers, but also by large corporations and other parties. Here are some of the most common factors that contribute to motor vehicle collisions in South Florida:
Driving Distracted: Distracted driving is dangerous driving. Common forms of distraction include texting while driving, talking on the phone while driving, eating or drinking, reading, and looking at passengers while in conversation with them.
Driving Under the Influence: Intoxicated driving remains a causal factor in a large percentage of serious crashes. Drunk driving and drugged driving may be responsible for as much as 40 percent of all fatal accidents that happen nationwide.
Excessive Speeding: Speeding is a big problem on our roads. The United States Department of Transportation (DOT) estimates that more than 11,000 people were killed nationwide in speed-related crashes in 2020 alone. Not only does excess speed make a collision more likely, it makes any accident that does happen all the more severe.
Driving Aggressively: Speeding is closely associated with aggressive driving. Though, there are other types of dangerous, aggressive driving as well. Examples include tailgating and weaving between lanes on a highway. Aggressive drivers are dangerous drivers.
Driving while Drowsy: Fatigued driving is an underrated public safety hazard. Did you know that driving after skipping a full night of sleep causes a similar impairment to you having a blood alcohol level of 0.10—well over the legal limit in Florida?
Bad Weather Conditions: There is no question that bad weather contributes to crashes. Rain, fog, and wind are all issues in South Florida. That being said, drivers have a duty to make adjustments for adverse weather conditions, including slowing down.
Poor Road Maintenance: Federal, state, and local governments have certain road maintenance responsibilities. The companies that they hire must take proper care. Poor road maintenance can contribute to crashes.
Defective Vehicle Parts: Some motor vehicle collisions happen because of product defects. Vehicle manufacturers and auto parts makers can be held legally liable for an accident that is caused by or made worse by a product defect. Florida holds manufacturers strictly liable for defective products.
Teenage Drivers: According to data from the Centers for Disease Control and Prevention (CDC), teenage drivers are as much as four times more likely to be involved in a serious crash than older drivers. It is crucial that inexperienced teens (and their parents) take proper safety precautions.
Night Driving: Night driving is more dangerous. The National Safety Council (NSC) cites data showing that 50% of fatal accidents happen at night. This despite the fact that far less than 50% of total driving happens during nighttime hours.
Animal Crossings: Animal crossings can contribute to accidents. This is certainly an issue to be aware of in South Florida. Notably, speeding and distracted driving reduce a motorist's ability to respond to a hazard posed by an animal.
Common Injuries Resulting From Motor Vehicle Accidents
A significant share of car crashes in Florida result in injuries. The FLHSMV reports that nearly 40% of all traffic collisions in our state are "injury crashes." While some injuries are thankfully relatively minor, many are quite severe. Each year, between 15,000 and 25,000 people suffer "incapacitating injuries" in car accidents in Florida. The state defines these injuries as ones that require emergency medical services and result in long-term or permanent physical trauma. Some of the most common serious car accident injuries reported in Florida include:
Lacerations and Road Rash: Car accidents can cause severe lacerations and disfiguring road rash. These injuries should not be taken lightly. They often require emergency medical attention and additional care.
Traumatic Brain Injuries: Concussions and traumatic brain injuries (TBIs) are among the most common severe car accident injuries. TBIs often occur with a delayed onset. They are notoriously challenging to diagnose and treat. Proper medical care is crucial.
Broken Bones: Fractured and broken bones are relatively common in car accidents. The road to recovery for a person who suffered a broken bone in a car crash can be long and frustrating. It is crucial that they have the maximum available financial support.
Spinal Cord Injuries: Any amount of spinal cord damage is a catastrophic injury. It can cause severe psychological impairments and permanent physical disability. Spinal cord injuries require immediate emergency care and follow-up rehabilitative support.
Fatalities: Unfortunately, the odds of dying in a car accident are still far higher than is acceptable. The FLHSMV reports that 3,332 people were killed in automobile collisions in the state in 2020 alone. If your loved one was killed in a car accident, your family has the right to file a wrongful death claim against the at-fault party or parties.
When Can You Get Cited for a Speeding Ticket in Fort Lauderdale?
You may be cited for speeding by state or local law enforcement in the Fort Lauderdale area if you operate a motor vehicle above the posted speed limit or in excess of the speed that a reasonable and prudent person would drive, given the specific road conditions (bad weather, etc.). Any law enforcement agency in the area can write a speeding ticket, including the Florida Highway Patrol (FHP), the Broward County Sheriff's Office, and the Fort Lauderdale Police Department.
What are the Exceptions to Florida's New Handheld Device Distracted Driving Law?
As noted previously, distracted driving is another one of the most common causes of traffic collisions in Florida. Alarmingly, highway safety officials throughout the country believe that distracted driving is on the rise. In Florida, motorists have a general obligation to operate their vehicles in a safe manner, including avoiding inattentiveness and distractions. Additionally, that state has an anti-distracted driving law that bars the use of handheld electronic devices while driving, including for the purposes of texting and for making phone calls. As of 2019, this is now a primary offense—meaning a driver can be pulled over and cited for being on their phone while behind the wheel. However, there are a few exceptions to the law, including:
On-duty emergency service workers (police, firefighters, EMTs, etc.);
Emergency phone calls, including calling 911;
Receiving and reading safety information, such as an emergency alert or traffic alert;
Using a device for navigational reasons (must be done safely); and
Operating an autonomous vehicle.
How to Avoid Speeding Accidents and Distracted Driving Accidents in Florida  
As a driver, you can never completely eliminate your risk of being involved in a crash. That being said, there are proactive steps that you can take that will dramatically reduce your odds of suffering a serious car accident injury. First, slow down. Speeding is not only against the law; it is dangerous. Follow the posted speed limits and avoid operating too fast for road/traffic conditions. Additionally, always keep your focus on the road. Distracted driving is perhaps even more dangerous than speeding. By avoiding common distractions—texting and driving, talking on a phone and driving, etc.—you will be far less likely to be caught up in a serious collision.
Are Most Car Accidents Preventable?
Yes. Only a relatively small share of car crashes are classified as "not preventable." The vast majority of traffic collisions could and should have been avoided if only all parties involved had taken the proper precautions. Florida has a no-fault insurance law—meaning your initial personal injury claim for a car accident is likely through your own Personal Insurance Protection (PIP) policy, regardless of who was to blame for the accident. However, you can always step beyond the state's no-fault system and file a personal injury lawsuit directly against the negligent (at-fault) party if you sustained serious physical harm in an accident. To learn more, contact a Florida car accident lawyer for a crash that was not your fault.
To learn more, schedule a free consultation with us today.
How Much Compensation Can Be Recovered in Car Accident Claims in Florida?
Following a major traffic collision, you need compensation to support your bills and provide for your loved ones. Florida law allows car accident victims to seek financial relief for out-of-pocket losses (economic damages) and intangible losses (non-economic damages). Insurance companies invariably try to settle claims for less. Our Fort Lauderdale personal injury lawyer fights tirelessly to help injured victims maximize their settlement or verdict. Depending on the nature and severity of your crash, you may be entitled to recover compensation for the following types of losses:
Property damages (automotive repairs or vehicle replacement);
Ambulance costs and emergency room treatment;
Hospital bills and other health care expenses;
Physical therapy and mental health counseling;
Loss of income and diminished earning power;
Pain and suffering & emotional anguish;
Permanent scarring or disfigurement;
Long-term disability or physical impairment; and
Wrongful death of a loved one.
Why Should a Person Hire BK Law for a Car Accident Case?
Motor vehicle accident claims are complicated. At Bernheim Kelley Battista, LLC, we are devoted to helping injured victims successfully navigate the legal claims process, so that they can get justice and maximize their financial recovery. Our firm is proactive and results-focused. When you contact our Fort Lauderdale office, you will have a chance to consult with a Florida car accident lawyer who can:
Listen to your story and explain your rights under Florida law;
Investigate your crash, gathering all of the evidence you need;
Handle the legal claims paperwork and represent you in settlement talks; and
Develop a personalized strategy to help you secure the best results in your case.
Contact Our Fort Lauderdale Auto Accident Injury Attorney Today
At Bernheim Kelley Battista, LLC, Fort Lauderdale car accident lawyers are committed to helping injured victims get real justice and real results. If you or your loved one was hurt in an accident, we are here to help. Get in touch with us by phone or connect with us online to arrange your free, no-obligation initial legal consultation. From our law office in Fort Lauderdale, we represent car accident victims in Broward County, South Florida, and throughout the wider area.
Personal Injury Practice Areas
Other Practice Areas