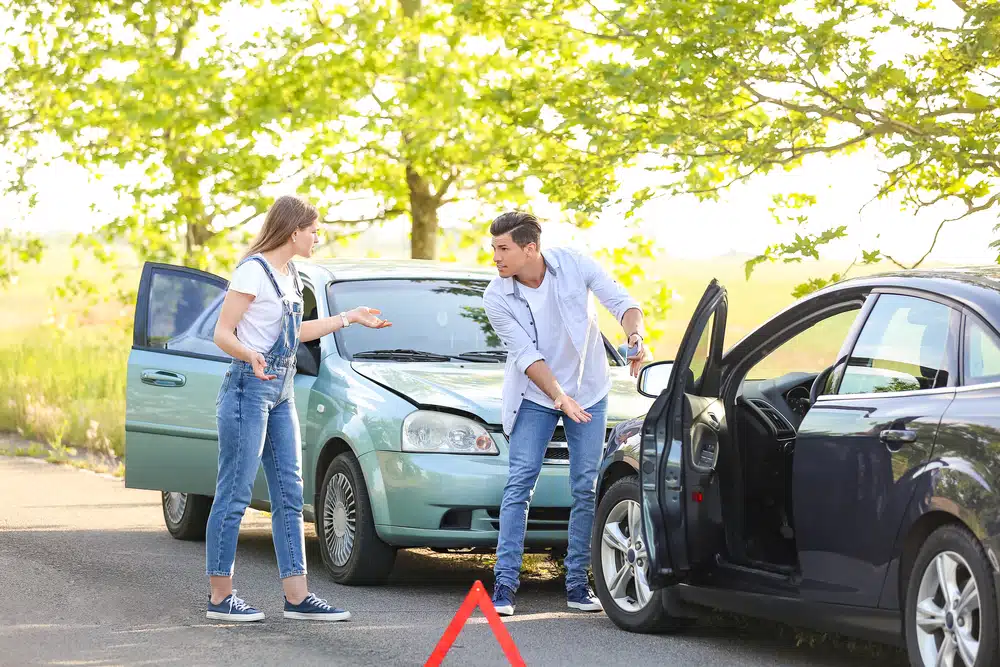 A safe, attentive, and careful driver could still end up in a crash. The Florida Department of Highway Safety and Motor Vehicles (FLHSMV) reports that 569,182 drivers were involved in car crashes in the state in 2020 alone. Many of those drivers did nothing wrong. You may be wondering: Should I get an attorney for a car accident that wasn't my fault? The short answer is that it still makes sense to consult with a lawyer. There are a number of different issues that must be considered.
At Bernheim Kelley Battista & Bliss, LLC, we go above and beyond to help our clients get real justice and the best possible results in their case. Even if you know that you were not at fault for a crash, you can still benefit from consulting an experienced attorney. Our Fort Lauderdale car accident lawyer provides an overview of the key things that you should know about motor vehicle collision liability under Florida law and how a legal advocate can help if you were not at fault.
What to Know About Florida's No-Fault Auto Accident Liability Standard
As a starting point, is it crucial that you understand the implications of fault in a car accident in Florida. Although the majority of U.S. states operate under a fault-based standard of liability for all motor vehicle collisions, there are some important exceptions. Florida is a major exception. Under Florida law (Florida Statutes § 627.7407), the state operates under a partial no-fault insurance system for crashes. Here are three key things to know about fault and car accidents in Florida:
No-Fault Coverage for Minor and Moderate Car Accident Injuries: Florida mandates that all motorists must buy Personal Injury Protection (PIP) insurance coverage. A PIP policy is a no-fault insurance policy that will pay for your initial expenses if you suffered a minor or moderate injury in a crash in Florida. You have to buy a minimum of $10,000 in PIP coverage. Though, it is certainly possible—in fact, it is better—to get more extensive PIP coverage. Your PIP policy will pay for your initial medical bills regardless of whether or not you were deemed at fault for a crash.
Property Damage Is Not Covered By Florida's No-Fault Law: PIP coverage applies to injury claims. It can be used to cover initial medical bills and provide some wage loss benefits. However, no-fault PIP coverage does not cover property damage in Florida. A driver has the right to purchase comprehensive insurance coverage that will protect them for vehicle repairs regardless of fault—but it is not mandatory in Florida. You can file a fault-based claim for property damage.
Fatal Still Matters for Serious Injuries: Finally, it is important to clarify that Florida's no-fault system for car accident injuries does prevent a fault-based claim after a serious crash. Any person who sustained a serious injury—defined as an injury that caused some manner of significant and likely permanent adverse effect—has the right to file a personal injury lawsuit directly against the at-fault party. Fault is very important for serious crashes.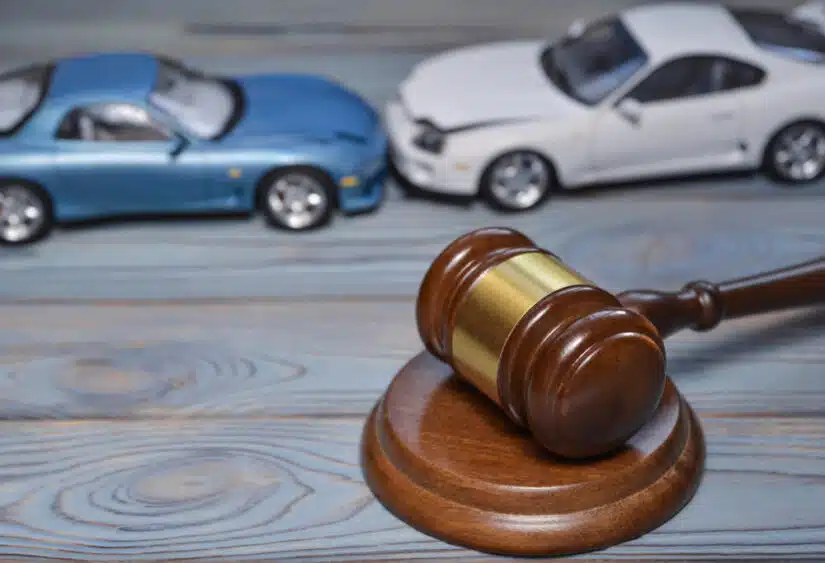 Five Reasons Why You Should Still Retain a Florida Attorney if the Crash Was Not Your Fault 
You know that you are not at fault for a car accident. Do you still need to consult with an attorney? The answer depends on the specific circumstances of your case. That being said, there are major benefits to working with a lawyer even if you know you are not the one who caused the collision. You should always consult with a Florida car accident attorney if you or your loved one required medical treatment because of a crash. Here are five reasons to speak to a car accident attorney even if you know you are not at fault:
Every Injury Crash Should Be Thoroughly Investigated: Car accidents can be complicated. There needs to be a thorough and independent investigation into exactly what happened, why it happened, and what damages were sustained by the parties. You cannot rely on law enforcement or insurance companies to protect your rights and look out for your best interests. An experienced Florida car accident attorney can proactively investigate your crash and gather and organize all of the evidence/information that you need to bring a claim.
Fault Can Be Disputed (Even on Spurious Grounds): How do you know that you are not at fault for the crash? Unless all insurance companies that are involved in processing the claim have agreed, it is still not certain. The unfortunate reality is that some people who are clearly not at fault for an accident may still end up getting some blame pushed onto them by other parties. In fact, you can end up dealing with another motorist (or other party) that makes a false statement about what happened. Fault can be disputed in car accident cases even when it seems to be crystal clear. For this reason, it is essential that you take proactive steps to build a strong case. A car accident attorney can help you anticipate any potential challenges that you might face.
Proving Damages Is Just as Important as Proving Fault: Fault can certainly be a major issue in car accident claims in Florida—including for property damage claims and in accidents where someone suffered a serious injury. That being said, even in those cases, fault is not the only relevant issue. To get the full and fair financial compensation that you deserve under the law, you also need to be ready to prove your damages. In Florida, car accident compensation is largely tied to the actual economic and non-economic losses suffered by the victim. This is true in both no-fault claims and fault-based claims. An experienced Florida car accident lawyer can help you gather and prepare all of the evidence that you need to prove your damages, including your medical bills, lost wages, pain and suffering, and any other non-economic effects .
Insurance Companies Work Hard to Limit their Liability: Insurance companies are motivated mainly by their own bottom line—not by doing what is best for you and your family. Even if you are dealing with your own insurer carrier through a PIP claim, you cannot rely on them to immediately offer a full and fair settlement. You need to protect your interests—and a professional car accident lawyer can help. A lawyer will be able to help you do whatever is needed to put you in the best possible position to hold the insurance company to account and recover the maximum financial compensation.
The Personal Injury Claims Process Can Be Difficult to Navigate: Car accident claims are complicated, especially so when someone was injured in the crash. It is normal to have a lot of questions about exactly what you need to do to secure compensation and move forward with your life. Sadly, a significant amount of people make mistakes within the claims process that actually undermine their ability to get the financial compensation that they deserve. An experienced Florida car accident attorney can help you navigate every aspect of the system.
Still not sure if you need to hire a car accident lawyer for your case? The best step that you can take to protect your rights and interests is to set up a free, no obligation initial case evaluation. A top car accident lawyer, such as those at Bernheim Kelley Battista & Bliss, LLC, can conduct an in depth review and assessment of your case. They will be able to advise you on the next steps and let you know whether or not you need professional legal representation.  
How Is Fault for a Car Accident Determined in Fort Lauderdale?
You may be wondering: How is fault determined for a car accident in Florida? The general rule to keep in mind is that the state uses a comparative negligence system for fault-based car accident claims. Each party to such a crash will be held liable (at-fault) in a manner that is proportional to their negligence. Negligence can be broadly thought of as the failure to take due care. What constitutes negligence depends on the specific situation. Common examples of negligence include:
Running red lights;
Running stop signs;
Speeding;
Following too closely;
Unsafe merges;
Other traffic safety violations;
Distracted driving;
Texting and driving;
Drunk driving; and
Drugged driving.
Fault will be determined by an evaluation of the evidence. All relevant evidence can be considered, including the testimony of the parties, photographs, the police report, eyewitness statements, and expert analysis. A police officer may make an initial finding of fault. The insurance companies involved in the matter may also make a finding of fault. However, none of these parties get the final say in a dispute. If there is a dispute over fault, the parties to the case have the right to go to court.  

What Compensation Can I Recover in a Car Accident Claim in Fort Lauderdale?
After a car crash, most people have a common question: How much is my car accident claim worth? It is an important question. After all, you need to know what you can expect so that you can pay your bills and support your family. In Florida, you have a right to pursue financial relief for economic and intangible damages. Unfortunately, large insurance companies are not exactly known for making the claims process easy on people. It is their goal to settle claims for less whenever possible. Our Fort Lauderdale, Florida, car accident lawyers fight tirelessly to help injured victims maximize their financial recovery—especially when they were not at fault for the crash. You may be able to get a settlement or verdict that includes compensation for:
Automobile repairs or replacement;
Ambulance costs or emergency medical care;
Hospital bills or other health care expenses;
Long-term or rehabilitative medical treatment;
Lost wages and loss of earning power;
Pain and suffering and mental distress;
Physical scarring or long-term disability; and
Wrongful death of a family member.
Schedule a Free Consultation With a Fort Lauderdale Car Accident Attorney Today
Navigating the car accident claims process is never easy—particularly after a serious crash. Fault could be disputed, sometimes in bad faith by another driver. Even if fault is not an issue in your case, you may still have trouble getting a full and fair settlement offer from your insurance company. At Bernheim Kelley Battista & Bliss, LLC, we have experience you can trust. If you or someone you know was hurt in a crash, we are more than ready to help. Contact us today to arrange a free, no commitment case review. From our legal offices in Fort Lauderdale, Miami, Starke, and Jacksonville, we represent people and families in car accident injury claims throughout the State of Florida.
Personal Injury Practice Areas
Other Practice Areas