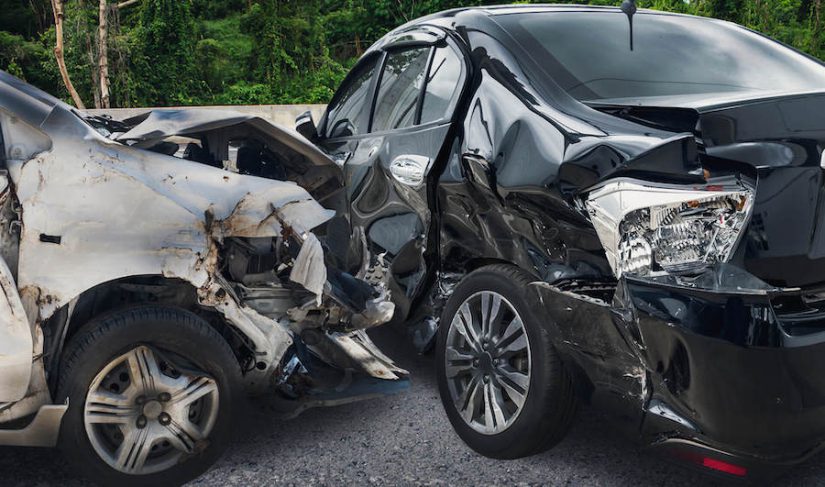 Every time you get into the back seat of a rideshare, you trust that Uber or Lyft have taken the appropriate steps to ensure that the driver is safe and reliable, that their driving record is clean, and that they will get you to your destination safely.
However, there is no guarantee you will avoid being in an accident when you get into an Uber or Lyft.
In the event you are in an accident while using a rideshare, it is important you contact an experienced lawyer as soon as possible to get the legal support you deserve. The team at BK Law is here to help.
After any accident, a victim watches as their medical bills start to pile up along with lost wages, pain and suffering mount, and they begin to wonder how they will financially recover from this mess. The first step is to file a claim with the Uber or Lyft driver's insurance policy, but the unfortunate reality is that insurance companies are not here to help victims recover fair compensation – they focus almost solely on settling claims for as little money as possible. The best way to recover the money you deserve is by working with a team of injury lawyers like the team at BK Law.
Contact BK Law For a Free Consultation Today
 Trying to determine the next steps to take after Uber accidents is complicated no matter what, and when you are trying to get care and treatment for injuries at the same time, the process can be entirely overwhelming. Talking with an attorney is one of the best ways to understand how to get the compensation you deserve, either through the insurance policy protecting the Uber or Lyft driver through an out-of-court settlement or by filing a lawsuit in the Florida courts. 
BK Law knows how to fight for your rights if you have been injured in an Uber or Lyft accident. We will aggressively protect your rights and represent you if you suffer injuries as a result of a rideshare injury.
We can be a significant help in the early days following an accident.We offer a free initial consultation for Uber accident victims in Fort Lauderdale, Jacksonville and the rest of Florida. 
The sooner you are partnered with a Fort Lauderdale personal injury lawyer, the sooner you will be able to focus on your recovery without having to worry about getting fair payment from your Uber accident. Uber and Lyft both have insurance coverage that protects passengers following Lyft accidents, but the policy limits do not indicate the amount of compensation you can expect without putting up a fight. We are here to bring the fight to the insurance company as your Uber accident attorneys.
What To Do After an Uber or Lyft Accident in Fort Lauderdale
Uber and Lyft are both extremely common transportation choices in Fort Lauderdale and beyond, and more often than not rides are completed without any complications. Unfortunately, there are many accidents that happen with both companies. If you are ever in a rideshare accident, follow these steps to make sure you get the help and care you need for your injuries and that you set yourself up for compensation for things like your medical bills, lost wages, and more. 
Prioritize Your Safety
The first thing to do after any accident is to take stock of the situation and get an understanding of what just happened. Are you injured? Are any of the other passengers or the driver injured? Are there any hazards you need to get away from, such as oncoming traffic, fire, or something else? It is entirely natural for panic and adrenaline to set in immediately, but try to take a moment to center yourself and decide the most important things to do to prioritize your own safety before reacting to anything else. 
Call 911
Call 911 as soon as possible to alert the dispatcher of the accident. Once 911 is aware of the crash, they will be able to alert police, fire, and EMT services to get to the location as soon as possible and help. When you are speaking with the 911 dispatcher, they will be able to help you prioritize the things you need to be focusing on, namely keeping yourself safe from additional harm and remaining calm until the emergency responders arrive at the crash. You will be able to speak with the Fort Lauderdale police officer about what happened in the moments leading to the accident, and all of this information will go into the police report that will ultimately be a central document for your claim.
Get Medical Attention
Many people try to downplay the extent of their injuries after an accident, and may not actually feel the extent of the pain of their injuries because of the adrenaline that has taken over and is masking it. In this heightened state, victims may make statements that do not actually indicate the severity of their injuries or refuse any medical care. Do not do this. Let the EMTs examine your injuries, and listen to the medical advice they may offer. Remember that you will be able to seek compensation for your medical bills since you were the passenger, not the driver, so no matter who is at fault, you are a victim. Uber and Lyft have both driver insurance and passenger insurance, so you are covered.
Get Follow-up Medical Care
If you leave the scene of the accident on your own and do not take an ambulance to a Fort Lauderdale hospital, the next thing you will need to do is to schedule an appointment with your doctor as soon as possible. This appointment will have the dual benefit of ensuring you get additional medical care, and establishes more documentation to prove the extent of your injuries. Your Fort Lauderdale accident attorney will make sure that you are seeing your doctor enough to gather substantive evidence so the insurance company does not attempt to deny your claims for injuries based on a lack of supporting documentation.
Call an Uber Accident Attorney
The sooner you are partnered with a Fort Lauderdale accident attorney, the sooner you will be able to file a claim with the insurance policy extended to you through the rideshare driver and company. Whether or not the driver is at fault is typically irrelevant in cases where you are the passenger in a Fort Lauderdale rideshare accident, meaning that your lawyer will need to focus on calculating the damages you are owed and begin fighting directly for them. This step is equally complicated, and will take quite a bit of time before the full scale of your damages is revealed. The sooner you are working with an attorney, the better. 
File an Insurance Claim
Once you are working with a Fort Lauderdale accident lawyer, they will be able to either guide you through the claims process or handle the entire process themselves while you focus on recovering from your injuries without the added stress. Regardless of how you decide to work together, the clear benefit is that you will not need to worry about things like missing deadlines, making statements that might impact your settlement or other common worries that victims of car accidents have when they are not working with a lawyer.