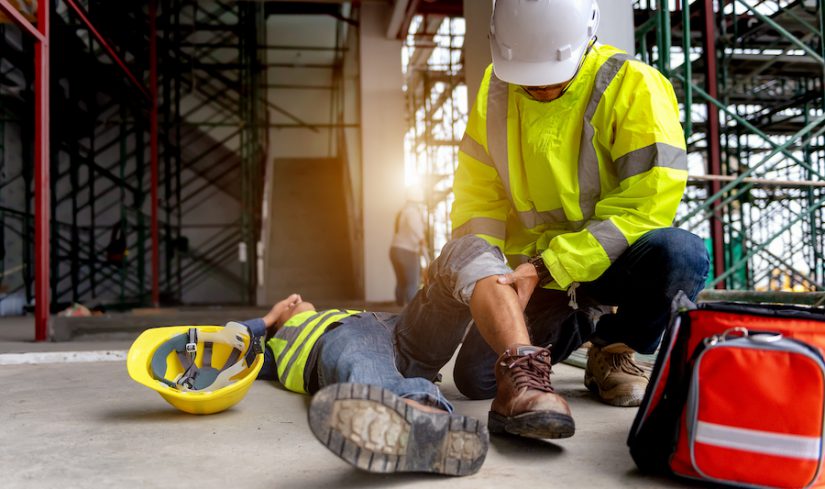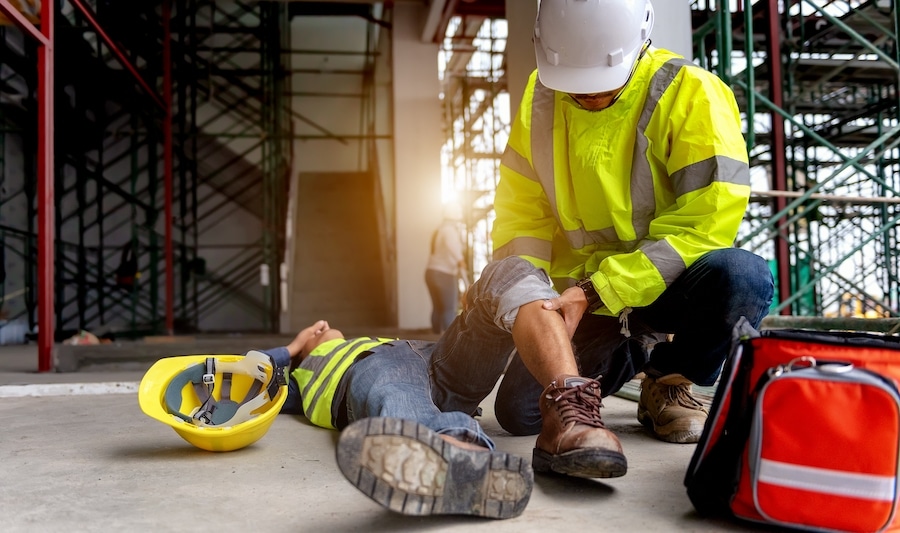 Workers' compensation is an important insurance policy designed to protect injured workers from the financial burdens that come with being injured on the job, as well as protects employers from liability. In fact, workers' compensation is a "no-fault" policy that pays out regardless of who caused the accident, meaning that an employee will receive benefits if they were responsible for the accident, but also protecting the employer from a lawsuit if they were to blame. Most employers are legally required to carry workers' comp under workers' compensation law in Florida, with few exceptions, meaning it is likely you are protected in the event of a workplace injury. 
The process for filing a workers' compensation claim is pretty straightforward, and getting paid for the measurable damages you have experienced is simple enough; however, if you choose to go through this process alone there are many opportunities to limit the amount you are ultimately awarded, not to mention the fact you will have to handle the entire administrative process while you are trying to recover from the workplace injuries you sustained. This is where a Fort Lauderdale workers' compensation lawyer comes in handy: to ensure you submit your claim properly, and more importantly that you get every dollar you deserve after suffering from a work-related injury.
Contact BKBB Law For a Free Consultation About Your Fort Lauderdale Workplace Injuries Today
We understand it can be difficult to decide whether or not to work with a Fort Lauderdale workers' compensation attorney, which is why we offer a free initial consultation so we can discuss the specifics of your situation with no obligations and no strings attached. During this consultation, we will be able to talk about the events leading to your accident, the injuries you sustained, as well as the impacts this accident has had on your life so far. Additionally, we will help you understand the benefits of working with a workers' compensation attorney to ensure you complete your claim and get the money you deserve without a hassle.
Read more below to get a better understanding of what workers' compensation lawyers can do for you, and contact us as soon as possible to partner with a workers' compensation law professional who can fight to ensure you get the money you need to recover from your workplace injury without taking on the financial burden. The sooner we are working together, the sooner we can resolve this complicated and often-frustrating process so you can look towards the future focused solely on your recovery and getting your life, both personal and professional, back on track.
What To Do After a Workplace Injury
As with any injury, the first thing you should be thinking about after an accident is your own safety and not about how you will get the most out of a worker's comp claim. That said, the following steps can be followed to help injured workers make sure they get the medical care they need to set their recovery up on the right track at the same time they are maximizing their chances of getting the most from their workers' compensation insurance. Use your discretion following these steps, as each accident is unique and may require a different plan of action to ensure your safety.
Report the Injury Immediately
Too often, injured workers decide to keep their injuries to themselves to avoid retaliation from management or so they do not look like they are making a big deal out of nothing. The reality is that you are legally protected from retaliation for reporting an injury, and it is your right to receive compensation for your injuries through your employer's workers' comp policy. You have no obligation to take on this burden by yourself, so be sure to report it as soon as possible and go through the proper steps set forth by your workplace.
Get Medical Attention
Equally important to report your injury is making sure you get treated for it. Workers' compensation claims require tangible proof of the injuries you are collecting a settlement for, so making sure you see a doctor serves the double duty of getting you the care you need to make a recovery while also generating important paperwork and documentation will support your injury claims. Waiting too long, or refusing to see a doctor at all, can complicate your workers' compensation claim, and can cause your injuries to get worse – something that will be costly and painful in the long term.
Document Everything That Happens
Even if you are certain you will remember significant events about your injury, such as a conversation with your manager, a visit to your doctor, or a phone call to the workers' compensation board, it is absolutely essential you document it all in one place. Not only is it highly likely you will forget important details if not, it will also be extremely helpful to have a document to hand off to your attorney as soon as you begin working with one. Conversations tend to take an indirect path, and it is easy to accidentally omit information that could be very helpful for your Fort Lauderdale attorney as they start the claims process through your employer's workers' compensation insurance policy.
Start Working With Fort Lauderdale Workers' Compensation Lawyers Immediately
The sooner you hire an attorney, the sooner they will be able to take over and start working towards getting you the money you deserve. Once they are handling the workers' compensation claims process, you can focus on giving your injuries the care they need to make a full recovery without worrying about things like mounting medical bills and lost wages. Once there is a legal professional handling your case, you will be able to speak with them about your various concerns instead of taking on the stress by yourself and speculating about what the future may hold.
Common Workplace Injuries That Require a Workers' Compensation Claim
The following are just a few of the many possible injuries that may require workers' compensation insurance to pay damages to the victim. However, each workplace is unique and each industry has its own common injuries. Whether or not you see your injuries listed below, contact our firm as soon as possible, so we can talk about the steps you have already taken, and how we can help you move forward with your claim today.
Back Injuries
Back injuries are common whether you are in the construction industry, retail, or even work at an office. There are many ways to injury your back, and could even happen from moving a box the wrong way from the front desk of your workplace. If you have hurt your back while working, it is important you report the injury and get treatment to avoid complications.
Repetitive Strain Injuries
Repetitive strain injuries have been on the rise as more and more people work at computers each day, although there are many different professions and trades that are equally at risk for these injuries. Simply put, a repetitive strain injury is a slow buildup of damage to the nerves, ligaments, tendons, and muscles in an area that makes repetitive motions all day, such as snipping scissors, clicking a mouse, or pressing a button. If treated early, many repetitive strain injuries may heal themselves with appropriate physical therapy; however, when ignored these injuries can get much worse.
Eye Strain
If you spend your day staring at a computer, it is likely you already suffer from some degree of eye strain that may impact your ability to perform your job. In some cases, this strain may cause your eyesight to deteriorate to the point you are unable to do your job as well as you once could, and could require some sort of intervention like glasses or Lasik surgery. Regardless of the symptoms and treatment, it is important you speak with an attorney about the best way to file a claim for this type of workplace injury and get the compensation you are rightfully owed.
Sprains
Sprains, like all other workplace injuries, can happen in even the most sedentary of jobs. Whether you are a delivery driver hauling packages all day or you are a programmer who spends their days at a desk, there are all sorts of activities that can make suffer a sprain. For example, if you were replacing the water jug in the fountain at work and sprained a wrist while doing so, this is a workplace injury and you should file a claim to get compensated for the financial impact of your injury. The same goes for if you work on a construction site and fall off a ladder – report your injury, and get the care you deserve.
Lacerations
Lacerations can range from minor inconveniences to life-threatening injuries. If you have been cut at work to an extent it will impact your ability to live your life until it heals, then you should file a workers' compensation claim and report the injury to your manager immediately. However, it is unlikely a paper cut will qualify you for workers' compensation benefits, so if you are unsure of what your laceration qualifies you for, contact our firm as soon as possible to speak with an experienced attorney.
Fractures
Fractures can happen from slipping in the office, falling objects on a construction site, or even closing your hand in the conference room door on your way into a meeting. If you fracture a bone while performing any sort of work-related task, then this qualifies you to file a claim with your employer's workers' compensation insurance and recover compensation for your measurable economic damages including lost wages and medical bills, among many other specific damages your attorney will help you calculate.