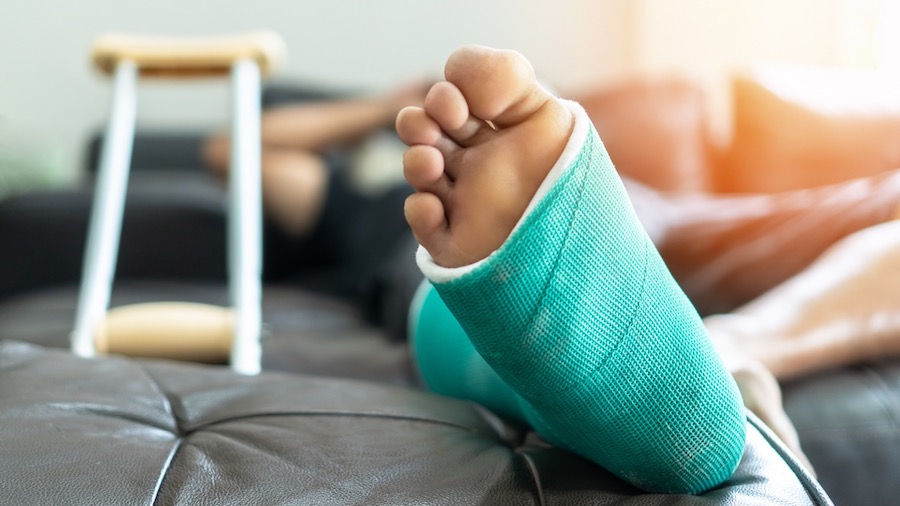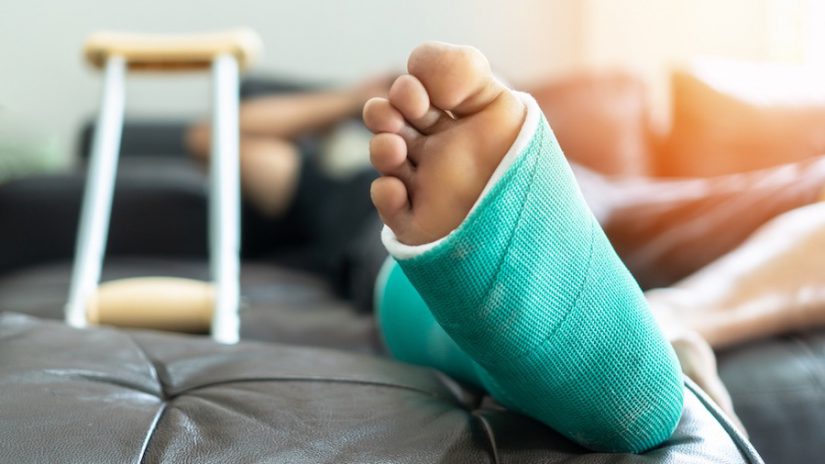 If you've been injured in an accident, you're entitled to compensation, either from the insurance company or the at-fault party. Many people injured in accidents in Fort Lauderdale (and the rest of Florida) don't realize just how expensive an accident can be.
In addition to your medical expenses, you may also be out for work for an indefinite period of time, adding to your financial concerns. A Fort Lauderdale personal injury lawyer, like the ones you'll find at BK Law, LLC can help you receive just compensation, not only for your medical expenses and lost income, but for your pain and suffering as well.
Accident Injuries in Fort Lauderdale FL
With nearly 200,000 year-round residents, Fort Lauderdale, FL is the tenth-largest city in the state and the largest in Broward County.
Once you add in our normal tourist population during the fall and winter months, that population nearly doubles. But that also means that the number of accidental injuries in Fort Lauderdale and the surrounding areas climbs.
Consider just car accidents with injuries in the Fort Lauderdale area. In 2020, Broward County experienced 34,050 reported crashes, 12,970 causing injuries. 268 individuals died in these collisions. And that's only one category of accident injuries. Our personal injury law firm handles accidental injuries from various other areas of the law.
Common Types of Personal Injury Cases
The personal injury lawyers of BK Law represent clients who have been involved in all manners of accidents. Here are some of the major practice areas that we handle for our Fort Lauderdale area clients. Contact one of our personal injury lawyers in Fort Lauderdale for a free consultation.
Car & Truck Accident Injuries
Even a low-speed, rear-end collision can cause whiplash, a painful injury that can take months to recover from. Other common injuries include traumatic brain injury, seatbelt injuries, and fractures.
Our Fort Lauderdale personal injury lawyers handle all types of car accident claims, from minor parking lot accidents to wrongful death claims. Florida requires that drives carry a personal injury protection (PIP) policy that helps by covering the first $10,000 of damages after auto accidents. Still, many personal injury cases require injury victims to seek compensation beyond this amount through the insurance companies. This process is fraught with stressful interactions and aggressive tactics meant to settle a case as quickly and cheaply as possible.
When it comes to commercial truck accidents, a Fort Lauderdale personal injury lawyer must know the state and federal regulations governing the operation of commercial vehicles. Our lawyers are well versed in this area of the law. We also represent clients who have been injured in motor vehicle accidents while using rideshare vehicles, like Uber & Lyft Accidents.
Motorcycle Accidents
Motorcycles operate at high speeds and offer no external protection. For that reason, many motorcycle accidents lead to injuries to the operator like spinal cord injuries, traumatic brain injuries, and other serious injuries are common in these types of collisions. If you've been injured while riding a motorcycle, a personal injury attorney can help you get compensation for your medical bills, lost wages, pain and suffering, and the damage to your bike through a personal injury claim. Our attorneys also represent clients who have been injured in scooter accidents around Florida.
Boat Accidents
Unlike car accidents, boating accidents usually occur on the water, where there's very little physical evidence to examine. For this reason, you need an experienced personal injury attorney who is well versed in accidents on the water. Our firm has extensive experience handling these types of cases. This category of personal injury law not only includes boat accidents but also jet ski and Waverunner accidents.
Slip and Fall
Also referred to as "premises liability," slip and fall accident injuries are extremely common in Fort Lauderdale, FL. The property owner or custodian of a property has a duty of care to ensure that the premises are safe for invitees, workers, and other visitors. If there's a lapse in that care and an accident occurs, injury lawyers can help the victim receive compensation.
Slip and fall also covers incidents involving negligent security, which is prevalent in Fort Lauderdale. There are several other types of premises liability cases, including things like dog bites, assaults, and more.
An experienced personal injury attorney in Fort Lauderdale will help you navigate this process and work to recover compensation that adequately addresses the many damages you have suffered.
Construction Accidents
As the Fort Lauderdale skyline grows, so does the number of construction accidents around the city. According to OSHA, four types of construction accidents known as the "Fatal Four" cause the most deaths and injuries. These include:
Falls (causing 338 deaths in 2018)
Struck by an object (causing 112 deaths in 2018)
Electrocution (causing 86 deaths in 2018)
Caught-in between (causing 55 deaths in 2018)
If you've been injured in a construction accident in Fort Lauderdale, worker's compensation may not be enough. Contact a personal injury lawyer immediately.
Wrongful Death Accidents
When an accident causes the death of a loved one, it can not only be emotionally devastating but also leave the victim's survivors with uncertain futures. In addition to potential medical expenses, burial expenses, and any other costs associated with the accident, there are other considerations, such as loss of future earnings, loss of companionship, and other damages that a wrongful death personal injury claim seeks to address.
Our team of Fort Lauderdale personal injury lawyers will help family members pursue compensation whether their loved one was killed in a motor vehicle accident, nursing home abuse, burn injuries, dog bites, or any other situation where their personal injuries were the result of someone else's negligence or recklessness.
Medical Malpractice
In our society, there are few bonds of trust more sacred than the healer-patient relationship. When you go to a doctor's office, a hospital, or a clinic, you expect that the medical advice and treatments you receive are commensurate with the best practices in the industry. That's not always the case, however. Surgical mistakes, delayed recoveries, and improper prescriptions are all-too-common occurrences that can result in permanent injuries and ongoing emotional distress, as well as substantial additional medical costs to correct the unexpected injury.
A personal injury attorney who handles malpractice cases will be familiar with the types of injuries and wrongful death that occur in medical malpractice personal injury cases. Furthermore, they will be aware of medical product multijurisdictional and class action lawsuits occurring throughout the country. If you've suffered injuries, had your recovery impeded, or feel that your health has been adversely affected by your medical care, contact our law offices today for a free consultation.
Mass Torts
Our firm has extensive experience handling mass tort lawsuits in Fort Lauderdale and around Florida. These actions involving defective medical devices, defective drugs, and non-medical defective products that led to severe injuries.
The attorneys at our law offices have a great deal of experience in mass tort litigation, where multiple plaintiffs bring a suit against a single defendant or representative insurance companies.
Contact a Fort Lauderdale personal injury lawyer if you have questions about a medical device, prescription drug, or other defective product that may have adversely impacted your health or recovery.
Workers Compensation Claims
The state of Florida requires that employers with four or more full-time or part-time employees must carry workers' compensation. Workers' compensation is designed to cover the employee's medical bills and lost wages in the event of an accident. There are, however, situations where that just isn't sufficient. Our workers compensation lawyers in Fort Lauderdale and elsewhere in the state. can provide legal counsel and help ensure that you get the proper compensation for your workplace injuries, including, in certain cases, damages for pain and suffering.
Nursing Home Injuries
The Fort Lauderdale, FL area has a large elderly population. According to the U.S. Census Bureau, 17.5 percent of Fort Lauderdale residents are 65 or older. Many of our older residents live in nursing homes and assisted living facilities. Unfortunately, some of those facilities don't correctly care for their residents. When this happens to you or a loved one, you need the assistance of a personal injury attorney to get you the compensation you deserve and to correct the situation.
BK Law handles cases involving nursing home abuse, negligence, bedsore injuries, and other matters involving improper care. Contact our law offices to request a free consultation about your injury claim as soon as possible.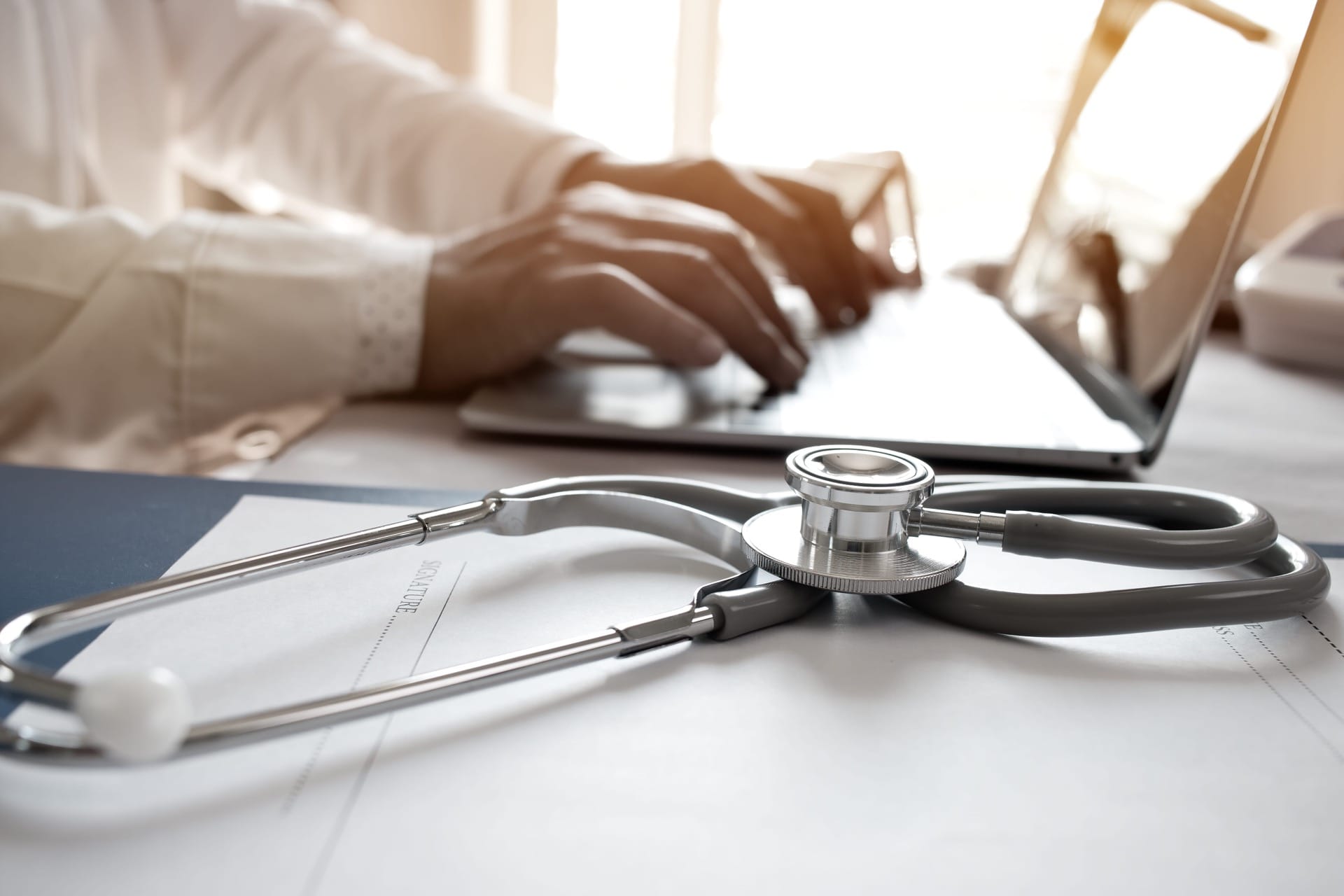 Important Things to Know About Personal Injury Law
If you've just been in your first accident, you may not know anything about personal injury law. Here are a few basics that you need to know before sitting down with a personal injury attorney.
Statute of Limitations
All states have a time limit for when a plaintiff can bring legal action against a defendant. For most personal injury claims, such as motor vehicle accidents, the statute of limitations in Florida is four years from the date of the accident. For medical malpractice claims, it's two years from the date of discovery.
Not all malpractice injuries are discovered the same day that they occur, so the standard is different. For wrongful death suits, the statute of limitations is two years from the date of death in most cases. Regardless of the statute of limitations, you should contact a personal injury attorney at your earliest convenience to ensure as timely an outcome as possible.
Damage Caps in Personal Injury Lawsuits
The state of Florida has no damage caps for economic damages — your actual monetary loss due to the accident. The state also has no limit for non-economic damages. A personal injury attorney in Florida can pursue punitive damages under certain circumstances, and these damages are capped at $500,000 or 3x the total compensatory damages of severe injuries, but there are instances where these caps are increased to $2 million or waived entirely. Our law firm can help you make sense of these damages as we start working on your personal injury claim together.
Lawyer Contingency Fees
Many personal injury victims in Fort Lauderdale are relieved to discover that a personal injury attorney law firm does not charge a retainer for their legal services. Instead, attorneys at our law firm work on a contingency basis, which means they are compensated once the case is settled or their client receives an award. In Florida, the state bar guidelines for contingency fees allow for some leeway. Before committing to any personal injury lawyer, make sure that they discuss their contingency fees with you.
Personal Injury FAQ
At BK Law, LLC, our partners have decades of experience seeking compensation for accident injuries for our clients. The following are the answers to some of the frequently asked questions that our attorneys are asked.
Why do you need a personal injury lawyer?
Many accident victims believe that insurance adjusters will fairly compensate them after their accident. It's important to remember that insurance adjusters work for the company dispensing the payout and that insurance companies have a vested interest in reducing costs.
A Fort Lauderdale personal injury lawyer has a better idea of what your claim is worth and understands the mechanisms necessary under Florida law to reach a settlement agreement that adequately compensates you for your losses. If they can't reach a reasonable settlement with the insurer over your injuries, they can sue the insurance company. In addition, you pay no out-of-pocket costs for Fort Lauderdale injury lawyers at our law firm.
Is there a time limit to file my claim?
Yes. There is a statute of limitations for personal injury claims in the state of Florida. In most cases, it's two to four years, but you shouldn't allow time to elapse before you speak to a lawyer. Personal injury cases can take time to develop, and valuable evidence can be lost if you wait.
What are the qualities I should look for in an attorney?
Many people start their search on the web, searching for "personal injury lawyer Fort Lauderdale" or something similar. It might be fine to begin your search this way, but it helps to know what you're looking for. Here are some things you should research before you sit down with a legal team.
Experience – How long has the firm and its attorneys been in practice?
Practice Areas – Does this law firm handle your type of personal injury case? For instance, not all firms handle medical malpractice.
Testimonials – Nothing says more about a law firm than testimonials from satisfied clients.
Results – Personal injury law firms with successful track records often post their awards and settlements.
How much money am I owed after a personal injury?
There is no simple way to answer this question, but rest assured that the team at our law office will work diligently to determine how much you deserve before we set out to seek compensation from the insurance companies. Things like lost income and medical costs are simple to identify, but there are countless additional damages that an experienced Fort Lauderdale personal injury attorney will identify and include in their settlement negotiations.
Non-economic damages like pain and suffering, trauma, loss of enjoyment, and others are common after all types of personal injuries, including fall accidents, premises liability incidents, and others, but insurers will often try to avoid these damages to save money on the claim. When our law offices contact them, they know immediately that you are willing to fight for what you deserve, no matter how different these demands may be from the amount they initially offered as a settlement.
What should I do if I'm injured in an accident?
The answer to this question largely depends on the type and location of an accident. Auto accident injuries are often much different than premises liability, fall accidents, serious personal injury from an assault, or injuries arising from defective products. Here are some general tips for the victims of accidents.
Move to a safe location – If you're in a car accident, for instance, your final point of rest may not be safe. Don't exit your vehicle unless you know that you can do it safely. For other types of accidents, you may be perfectly fine remaining where you are until rescue arrives.
Call 911 – Whether or not you think you have suffered a serious injury, contacting 911 will ensure that experienced professionals can secure the scene of the accident, provide necessary medical care, and record relevant information that a Fort Lauderdale personal injury attorney will be able to use to support your claim. The dispatcher will want to know your location, the nature of the injuries, how many people were involved, etc. Try to keep a cool head and answer the questions as well as you can.
Take photos or video with your phone – Visual evidence is invaluable to a personal injury lawyer. After even a few minutes, the scene where you were injured can radically change. If it's safe (don't wander into traffic), take a video of the overall scene and photos of injuries, property damage, road signs, etc. It's better to have too much rather than too little.
Get contact information from potential witnesses – Once people know that rescue is on the way, they may leave the scene. Before they do, ask if they observed the event leading up to your injuries. If so, ask them to stay or to give you their contact information. Give this information to your attorney.
Get copies of police reports or case numbers – If the police respond to the scene, ask for a case number. In Florida, the police are required to write a report for all car accidents involving injuries.
Do not accept payment from an insurance adjuster – In many instances, an adjuster will show up on the scene of the accident or at the hospital and offer to cut you a check right there. The problem is that the payment is usually far less than you would receive if you contracted a personal injury lawyer. Additionally, the payment comes with the requirement that you sign a waiver of liability that prevents you from seeking further damages.
Contact a personal injury lawyer – If you're in the Fort Lauderdale area, the personal injury lawyers at BK Law are ready to take your call.
Personal Injury Lawyers Fort Lauderdale
For decades, the dedicated personal injury lawyers at BK Law, LLC have represented thousands of clients throughout the South Florida area. We have represented clients in a number of cases, from small individual settlements to mass tort cases involving multiple plaintiffs. If you or a loved one has been injured due to the negligence of another, call us today. All consultations are free of charge.