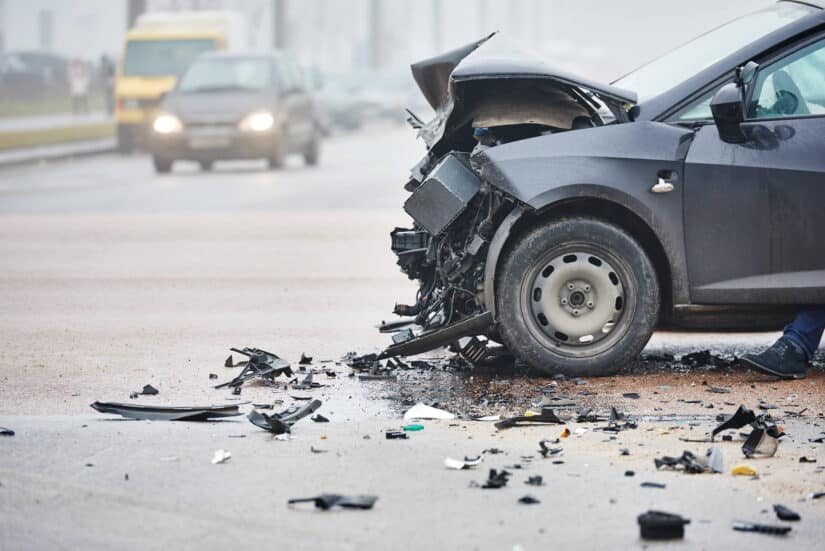 Car accidents happen all across the country every day, but we should not let their frequency blind us to how serious they can be. Some car accidents are just minor fender benders where there are no injuries, and there is little damage to each vehicle, but other car accidents can be far more destructive and leave all involved with serious injuries and severe damage to their vehicles. We cannot ignore the fact that the more serious car accidents involve the risk of death as well.
This is why anyone who has been in a car accident needs to be compensated for their losses, and those losses could be significant. At Bernheim, Kelley, Battista & Bliss LLC, we are well aware of how much grief and devastation can be wrought by a car accident, which is why we are dedicated to working with our clients to try and get them the maximum amount of compensation for their car accident. So if you have been in a car accident, be sure to contact us as soon as you can so that we can help you.
What To Do After a Car Accident
The aftermath of a car accident can be confusing and overwhelming, but if you remember to follow a few procedures, you have a much better chance of staying safe and getting the compensation you need.
Contact emergency services – The first thing you should do is to call 911 so that medical professionals can take care of the injured and police officers can contain the accident scene. Time is vital when treating injuries so you want paramedics on the scene ASAP. Furthermore, police reports of the accident can be useful if the accident was not your fault.
Record the accident scene – If it is possible, then you should take pictures or videos of the damage done to each car and the accident scene in general. Photo evidence can help to prove who was at fault for the accident and the extent of the damage done to your vehicle, both of which could be very important when you file your injury claim.
Be careful of what you say – You should avoid admitting fault for the accident, either directly or indirectly by apologizing and saying that you are sorry. The insurance company of the at-fault driver could use this against you to reduce or deny your claim.
Get medical treatment – Even if you do not think that you have suffered any injuries, you should still seek medical treatment. The reason is that the adrenaline and excitement of the crash could be suppressing the pain. Also, some injuries might take some time to manifest. Another reason you want to get medical treatment is that you need to prove that your injuries were caused by the accident, and if you wait too long to get treated, then the insurance company might try to claim that your injuries were not caused by the accident.
Contact a car accident attorney – An attorney is invaluable because they can do things like gather evidence, calculate your damages, help you file your injury claim, and negotiate with the insurance company of the driver responsible for the accident. A car accident lawyer is your best chance of getting the compensation that you need.
How an Attorney Can Help You in a Car Accident
After a car accident, there are a lot of things that you need to do if you want to secure the compensation that can cover your losses. They can be overwhelming for a layperson, especially if they are recovering from their injuries, which is why they should get a car accident lawyer to handle those matters for them. At Bernheim, Kelley, Battista & Bliss LLC we can first help car accident victims by gathering evidence that proves they were not at fault for the accident. We can do that by checking police reports, talking to any witnesses, finding and reviewing surveillance footage, and taking any pictures of the accident scene to be analyzed by a reconstruction specialist.
We will also calculate your expenses by collecting your medical bills, repair expenses, and examining how much of your wages you stand to lose because you are unable to work. We will also take into account any pain and suffering you are feeling, as well as any mental or psychological problems you are experiencing as a result of the accident. Once we have collected all the necessary evidence and calculated your losses, we will then send a demand package to the insurance company of the driver responsible for the accident.
Once the insurance company receives the package, they can accept it, renegotiate, or reject it. If they accept it or renegotiate a reasonable settlement offer, then the case ends here and you can collect your payment. But if the insurer rejects the offer or makes a counteroffer that is too low, then you will have to file a lawsuit to get the payout that you deserve. If that happens, then we will be right there with you every step of the way.
Filing a Car Accident Lawsuit
If a car accident lawsuit becomes necessary, then you will definitely need a car accident attorney to help you. The first step of the lawsuit is the discovery process where the attorneys from each side exchange all of the evidence they have gathered so far so that they can make a stronger case. Once that is done, both parties will usually enter into mediation. This is where a neutral third party tries to get the two parties to come to a decision before a trial becomes necessary. This is in the best interest of everyone because a trial is time-consuming, expensive, and unpredictable so it is good for everyone if a trial becomes unnecessary.
If the two parties cannot come to an agreement, then a trial will become necessary and the outcome of the case will be in the hands of a judge and jury. Fortunately, it is very rare for car accident cases, and personal injury cases in general, to make it to this stage. Most cases are resolved much sooner so that a trial does not become a necessity.
Car Accident Injuries
Car accidents can leave victims with severe injuries that can take a long time to heal or that can be permanently debilitating. Even relatively minor car accidents can cause injuries, which is why it is necessary to always seek medical care afterward. Some of the more common kinds of car accident injuries include the following:
Whiplash
Fractured and broken bones
Concussion
Spinal injuries
Internal bleeding
Some of these injuries will be immediately noticeable while others may take some time before they show up. That is why it is vital that you get checked out by a medical professional as soon as you can after a car accident.
Types of Car Accidents
There are many different types of car accidents and there are just as many reasons for those accidents. Some causes of car accidents include distracted drivers, intoxicated drivers, tired drivers, and reckless drivers. There are some non-driver-related reasons for car accidents, such as inclement weather or poorly maintained roads, but in most cases, driver error or irresponsibility is the main cause.
The types of car accidents caused by those drivers are as follows:
Head-on collisions
T-bone or side impact collisions
Rear-end collisions
Sideswipe accidents
Multi-vehicle accidents
Each type of accident varies in severity, but even what may seem to be a relatively minor accident has the potential to cause a lot of damage to the vehicle and its occupants.
Contact Us If You Were in a Car Accident
If you were in a serious car accident, then you will need a lot of help with the various expenses caused by the car accident injuries. At Bernheim, Kelley, Battista & Bliss LLC we can help you get the compensation you need to stay financially afloat while you recover from your injuries. We will do our best to make sure that your medical bills, repair expenses, lost wages, and pain and suffering are all accounted for. So get in touch as soon as you are able so that we can get to work on helping you recover the compensation that you need.