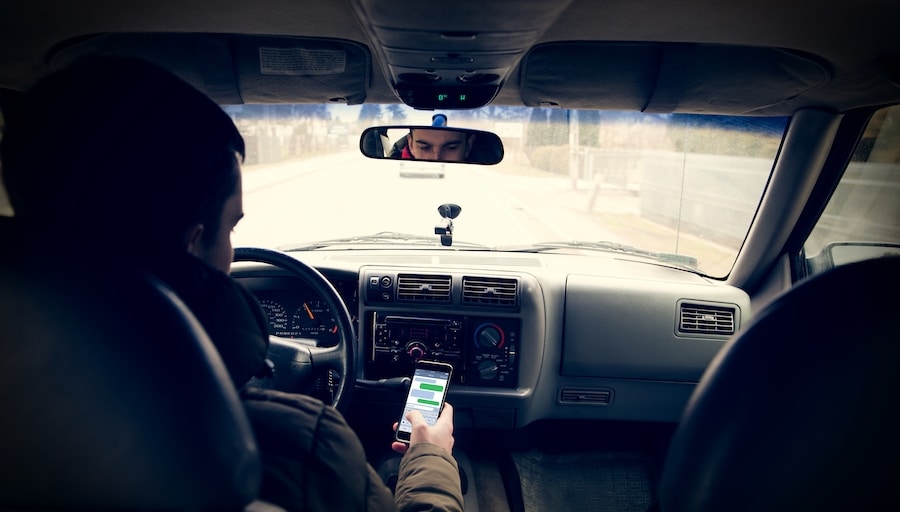 When someone makes the dangerous decision to use their cellphone to send a text message, read an email, or post a picture to social media while driving a motor vehicle, they are putting themselves and everyone else on the road at risk of an accident and serious injuries as a result. This type of behavior is reckless and inconsiderate, and studies routinely show that texting while driving is actually worse than drunk driving or driving while high on marijuana. This should be something to give anyone pause next time they go to grab their phone off of the passenger seat after seeing the screen light up in the corner of their eye, or hearing a notification come in.
Even with awareness campaigns and ongoing studies that routinely show the dangers of this behavior, in addition to a range of "hands-free" laws passed across the country since the advent of the smartphone and continuously-improving technology empowering drivers to stay connected while not taking their hands or eyes off the road, texting, and driving is a problem of epidemic proportions in the United States.
What To Do If You Are In An Accident Caused By Smartphone Use
If you suspect that the other driver was using their phone improperly, such as texting, in the moments leading up to your accident, it is extremely important that you contact 911 as soon as possible. When the officers arrive and are compiling information for their accident report, you will be able to tell them what you witnessed, and they will be able to ask the other driver directly about their behavior. In addition, gather information from all eyewitnesses to the accident, who can all provide additional insights and "alternate angles" of the crash that will support your own claims. Never try to exchange information and leave without calling 911, because the responsible driver's story may change very quickly once you are no longer at the scene of the crash and are now working through the insurance company.
As with any accident, it is extremely important that you prioritize your personal health above anything else following an accident. Make sure that you get medical attention from EMTs at the scene of the accident, as well as follow up with your own physician so that you can get ongoing care and facilitate a strong recovery. In addition to the attention to your recovery, you will be establishing documentation that proves the extent of your injuries. An insurance company will not pay for injuries that you are unable to prove, meaning that any and all paperwork and records that you can generate will come in handy.
Hire an attorney as soon as possible – preferably before even contacting the insurance company for the first time. As soon as you are connected with an insurance agent they will be examining your accident looking for any possible reason to limit your settlement amount, including taking your own words and attempting to use them against you. When there is a lawyer handling all of your communications, you can focus on your recovery without worrying about making an innocuous statement that will be used against you when it comes time to negotiate a settlement.
Contact Bernheim Kelley Battista & Bliss, LLC For a Free Consultation Now
Our firm offers a free initial consultation for victims of texting and driving accidents so that we can discuss the specifics of the situation and provide insight into how we can provide you with the legal support that you deserve through this process. Working directly with an insurance company is a frustrating and stressful process, one designed to work to the advantage of the insurance company in nearly every instance. However, working with a personal injury attorney is one of the best ways that you can fight back and work towards a settlement that you deserve.
Contact us as soon as possible so that we can start fighting for the money that you are entitled to, and not just the money that the insurance company wants to pay to make this case go away. You are more than just a number, and when you are working with the team at Bernheim Kelley Battista & Bliss, LLC you will know that you are not alone.