Have you or someone in your family suffered a spinal cord injury following an accident that someone else caused in Fort Lauderdale, Jacksonville, or anywhere else in Florida? If so, you may be entitled to additional compensation beyond what they are offering, or what their insurance company will likely offer as a settlement.
In order to get the money you truly deserve, you will need to go through extensive negotiations once you have arrived at a fair calculation. To do this in the days and weeks following a spinal cord injury may feel impossible, which is why many people simply accept the first settlement offer from the insurance company, only to realize too late that they were entitled to far more.
If you need a catastrophic injury lawyer, contact BK Law as soon as possible, and let us handle your entire case from start to finish. You deserve to focus on your injuries and your recovery without the added stress, and the confidence that someone is fighting for every dollar you are owed.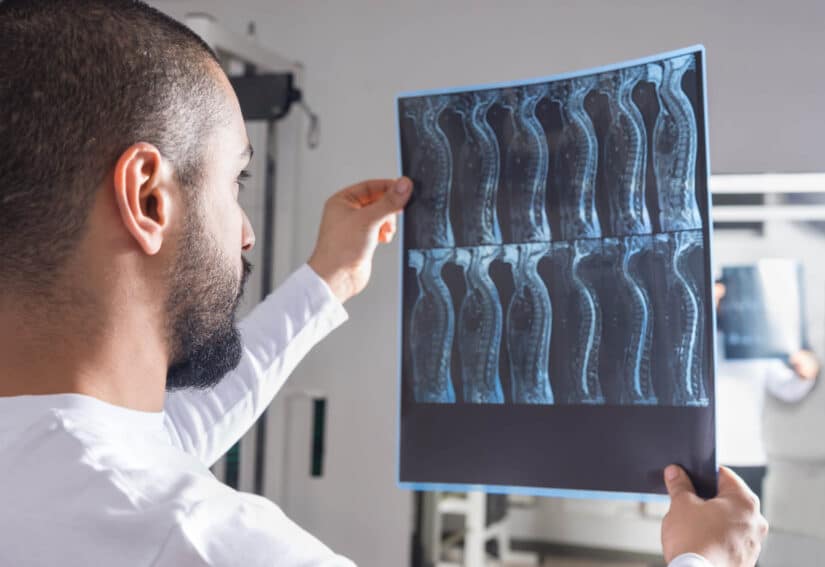 Understanding Personal Injury Damages
Spinal cord injuries can cause a range of symptoms for the victim, most notably either partial or full paralysis.
The spinal cord is a bundle of nerves that runs from the brain stem to the lower back. It allows the brain to send signals to the limbs and other bodily systems.
A spinal cord injury disrupts these signals. The result? You may lose the ability to feel anything below the injury site. Or you may lose motor control.
Spinal cords are highly complex, and the impacts that a victim suffers will be specific to his or her unique situation. Damages can be either economic, meaning that they have measurable values, or non-economic, meaning that they do not have measurable dollar values.
Economic damages commonly include things like your medical bills, lost wages, and long-term impacts to your earning capacity following a spinal cord injury. The most common non-economic damages are things like the pain and suffering of your injuries, and the emotional toll that the incident has on your life. As you can imagine, it can be a lot more complicated to calculate the dollar value of ongoing depression as opposed to calculating your medical bills, which is why it is so important to have an experienced legal professional handling your negotiations for you.
Be sure to check out our article, Spinal Cord Injuries: Attorneys Lay Out Your Options.
Filing an Insurance Claim After a Spinal Cord Injury
In many instances, an accident that causes spinal cord injuries is covered by the at-fault party's insurance company, meaning you will need to file an injury claim with them to receive compensation. The process itself is simple, and within a relatively short period of time, the claims adjuster will present a settlement offer in the form of a one-time payment.
To get the money, they will require you to waive your rights to any future legal action.
There are a few problems here: the offer from the insurance company is likely significantly less than what you are actually entitled to. Additionally, if you do not work with a professional to understand the possible future damages, you are blocking your ability to avoid the financial burden that someone else is responsible for. 
When you are working with the personal injury attorneys at BK Law, we will take this initial offer and make a counter-offer for a settlement amount that you rightfully deserve. Our counter-offer will be based on the extensive research we will do into your case, as well as the comprehensive calculations we have performed in order to determine how much you are actually owed. If we are unable to reach an agreement, the next step will be to file a lawsuit with the Florida courts. 
Contact BK Law, LLC Today For a Free Consultation
We offer a free initial consultation for personal injury victims, and we encourage you to reach out to us as soon as possible for yours. During this consultation we will be able to evaluate your situation together, going through important details such as the cause of your injuries, the events that led to the accident, and the impacts on your life so far. In addition, we will be able to give you an idea of your options in this situation, as well as how we can help. We work on a contingency fee basis, meaning that you will not pay anything upfront, and will only pay if we win.
Comprehensive legal support is within your reach, and we want to provide you with the support that you rightfully deserve.
Contact us now to schedule your consultation, and get started on the path towards fair compensation today.