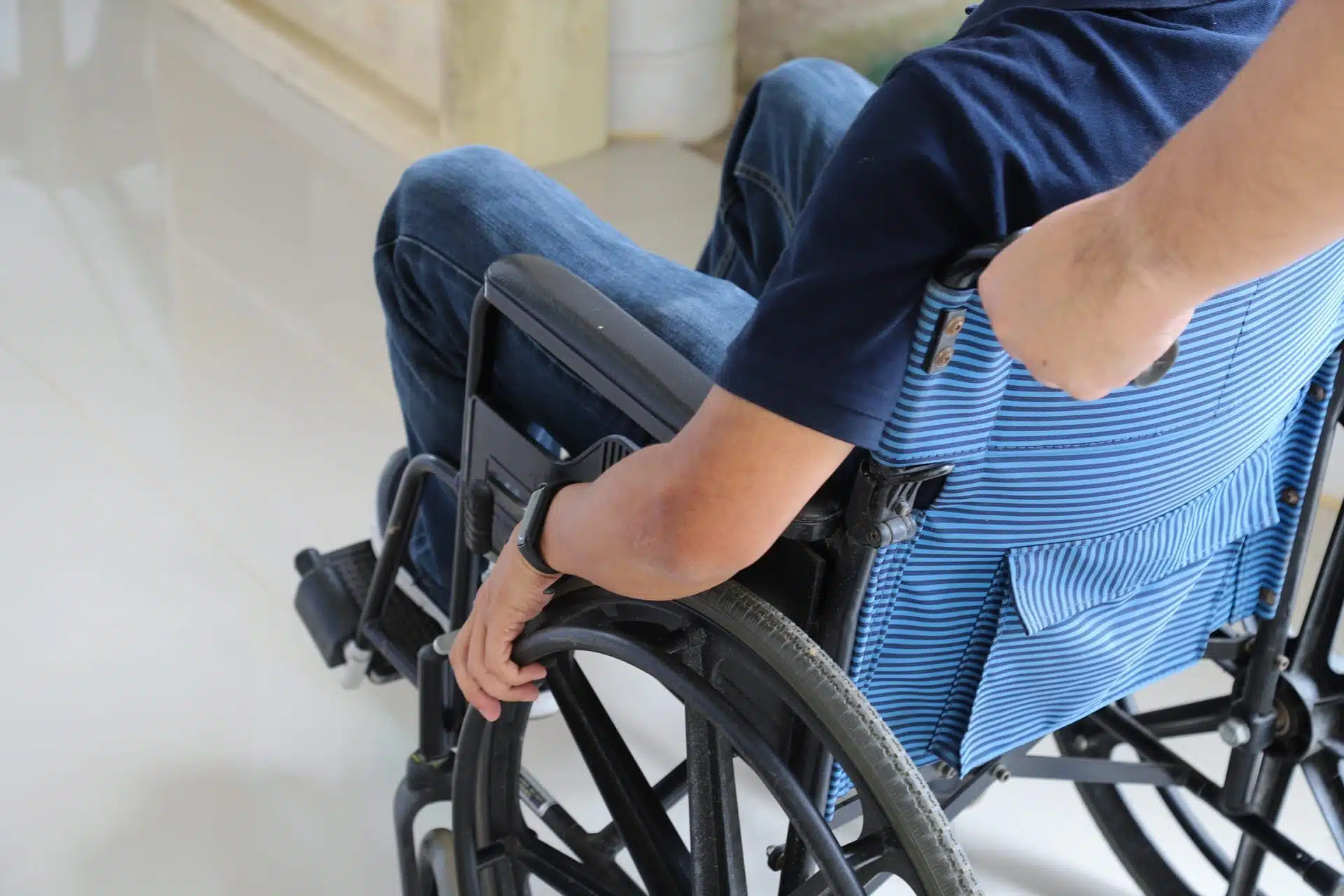 When you are injured in an accident that someone else caused, hiring a personal injury attorney might not be the first thing that crosses your mind. In fact, many people believe that an attorney will only be able to help them if they plan to take their case to court, but the reality is that a lawyer is one of the best ways to settle your case before it makes it to court, and for an amount that you are rightfully entitled to. 
The award-winning team at Bernheim Kelley Battista, LLC has been working with personal injury victims for many years, and we will be happy to fight for the money that you deserve. Whether you are seeking compensation through an insurance claim or directly from the at-fault party, we are here to help. 
Schedule a Free Consultation With Bernheim Kelley Battista, LLC Today
We offer a free consultation to victims of all sorts of personal injuries where we can discuss the specifics of the accident, get a better understanding of the injuries they have suffered, and provide specific advice about how best to move forward with their case. Oftentimes, a victim may think that they don't have a case or that they'll save time and hassle by just following the insurance adjuster's lead through the claims process, but this is rarely — if ever — the best option to take. Working with an experienced personal injury attorney in Gloucester gives you the mental space you deserve to focus on your recovery while a lawyer is fighting to get you the compensation you deserve, not just what the insurance company wants to payout. 
Our free consultation comes with no obligation, so contact us as soon as possible to learn more about the options available to you and how we can help you move forward with confidence. Read more about personal injury cases below to get a general sense of the work we can do, and contact us now to speak directly with an experienced legal professional for free. 
What Is a Personal Injury?
Sometimes, a victim may not even realize that they have suffered a personal injury, which entitles them to a tort claim and to seek compensation for a number of damages. Simply put, a personal injury is any measurable impact that an individual has experienced following an accident that someone else caused due to negligence, recklessness, or even malice. Most often, a personal injury is physical, but this is not always the case. In fact, even in personal injury cases where the primary injury IS physical, there will also likely be emotional injuries that are just as worthy of compensation as a broken bone. 
In order for an injury to be considered a tort issue, there must be a few factors present:
Duty of Care
A duty of care is an obligation that one individual has to another (or to a group of people) to act with reasonable care in order to avoid unnecessary accidents. As you can imagine, the duty of care changes with context, and there are many situations each day where we uphold our own duties of care without even thinking about it. One obvious duty of care many of us uphold each day is to drive a motor vehicle with caution and prudence, with adherence to the laws and statutes in order to avoid causing an accident.
Failed Duty of Care
When someone drives drunk, a doctor performs a dangerous or unnecessary procedure, and even when someone assaults another person, each of these constitutes a failure to act with reasonable care for another person's safety. In two of the three examples provided here, the failure is in direct opposition to the license issued to the at-fault party (a driver's license or a medical license), and the third is a violation of the laws that we are all obligated to uphold. However, driving drunk is a criminal violation, but not necessarily a tort violation if there is no victim.
Accident Caused by Failure
When a drunk driver crashes into another vehicle after crossing the yellow line, or a doctor causes an injury to a patient with a prescription error or unnecessary procedure, the failed duty of care has now caused an accident, meaning that this is no longer a victimless failure. In some accidents, there may not be any measurable damages that the victim has suffered, however, which are necessary in order to quantify the amount of money a victim is owed.
Damages Caused by Accident
When there are damages in the accident, which are most often physical but may also be solely emotional, these damages are what an attorney will use to calculate a fair amount of compensation that their client is owed. US tort law allows for individuals to seek damages for a range of impacts, which are subdivided into economic damages and non-economic damages. Some damages are simple to calculate, like requesting compensation for your medical bills, but others can be difficult to reach a concrete figure on, such as the money a victim is owed for the emotional suffering they have endured.
Calculating Damages For a Personal Injury Victim
Typically, a victim will file a claim with the at-fault party's insurance policy, whether this is a homeowner's insurance, medical insurance, driver's insurance, or any other type of liability coverage that the responsible party has to protect them from being personally responsible for the cost of their actions. Insurance companies focus on paying as little as possible for any given accident in order to save as much money as possible to stay profitable. Your claim will be handled with this goal in mind, and the adjuster assigned to your case will be looking for the lowest settlement amount possible while still avoiding any additional legal issues. 
Your attorney will have years of experience handling these situations and will be able to perform their own investigation into your case in order to identify the amount of money that you are actually owed, which will likely be far off from the calculations that the adjuster presents to you when they offer you a settlement. Once these two calculations are complete, your attorney will need to go through a series of negotiations in the hopes of reaching a settlement agreement without needing to file a lawsuit. That said, if these talks fail or if your attorney determines that you will be better served by the courts, they will take your case to the Massachusetts courts immediately.