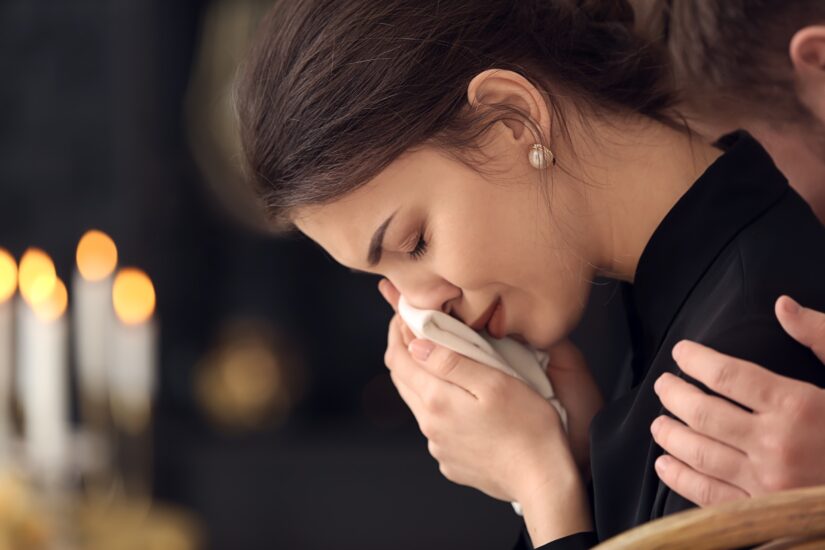 Losing a loved one at any point is a challenging experience for the survivors, but when your loved one is killed in an accident caused by someone else's negligent or reckless behavior, moving forward after this tragedy can be devastating. The emotional impacts of this loss can take years to recover from, but the financial impacts of this loss may set a family back forever. Fortunately, survivors may be able to file a wrongful death claim against those responsible. While no amount of money will ever undo the wrongful death, the survivors should not have to take on the financial impacts of someone's dangerous behavior, and working with a Fort Lauderdale wrongful death attorney is one of the best ways to ensure that you can navigate this complicated legal process successfully while also being able to focus on healing.
The Florida wrongful death lawyers at Bernheim Kelley Battista & Bliss are here to help you file a claim and fight to recover damages to which you are lawfully entitled. Wrongful death lawsuits can be emotional and difficult, especially when the survivors need to relive the details of the accident to build their case. Our Fort Lauderdale team understands how difficult this can be, which is why we pride ourselves on our approach to these cases by giving our clients the space they need to focus on healing and recovering with their families while we take on the bulk of the complicated legal process.
Contact Bernheim Kelley Battista & Bliss For a Free Consultation Today
The first step towards working with a Fort Lauderdale wrongful death lawyer is your initial interview with the law firm, which we offer as a free consultation and case evaluation. During this initial consultation, we will be able to go through the details of your situation to get a clear understanding of how the accident happened, who was involved, and why it happened. It is important to understand from the start what actions (or inactions) led to the loss of your family member so we develop a clear concept of who we will likely be seeking compensation from. Once we understand the basic details of your situation, we will give you a better sense of how our law firm can help you move forward with your Florida wrongful death case.
Once our Fort Lauderdale law firm handles your wrongful death claim, you can focus on your personal and family needs without the added stress of this complex legal situation. Looking towards the future without legal support can be overwhelming as you worry about how you can recover from the financial impacts of your loss. But, we will be able to stay focused on these details and provide you with the peace of mind that you deserve.
Read more below to get a better idea of what a wrongful death case entails, and contact us as soon as possible.
What Is Wrongful Death?
In simple legal terms, wrongful death is someone else's death caused through negligence, recklessness, or unlawful behavior. Given this simplistic definition, you can imagine nearly countless ways a wrongful death can occur in Fort Lauderdale, which is why it is so important to connect with an attorney who can help you understand your legal options. That said, the following four factors are necessary in any personal injury case, including wrongful death.
The Defendant Owed the Deceased a Duty of Care
A duty of care is a simple concept that we all uphold daily, often without thinking about it. According to the Legal Information Institute, a duty of care is the expectation that someone "must act in the same manner as a reasonably prudent person in their position would." This ranges from operating a motor vehicle responsibly, providing prudent and accepted medical care as a licensed professional, or simply not assaulting someone. Of course, many different duties of care change with context, so one of the first things that your Fort Lauderdale wrongful death lawyer will do is examine the context of the situation and determine whether or not the other person owed the victim a duty of care.
The Defendant Failed Their Duty of Care
When someone in Fort Lauderdale chooses to drive drunk, they have failed to uphold their agreement to operate a motor vehicle and avoid causing an accident safely. Getting behind the wheel of a vehicle with a BAC over 0.08 is illegal for adults over the age of 21, as is ingesting any sort of mind-altering controlled substances. Another failure would be a doctor's failure to diagnose a patient or a misdiagnosis that led to inappropriate or detrimental treatment, otherwise known as medical malpractice. A wrongful death attorney is highly skilled in identifying duties of care and the subsequent failures to uphold these duties.
The Failed Duty of Care Caused an Accident
When someone drives drunk in Fort Lauderdale but makes it home safely or is arrested and cited for DUI, they are in violation of the Florida criminal statutes. However, they have not involved someone else in their reckless decision in a way that led to an accident. If a doctor fails to diagnose an illness, but the patient makes a recovery (or gets a second opinion before moving forward with the proposed treatment), they have failed to provide their patient with appropriate care, but again, there is no harm in this error. For a personal injury case to be considered, there must be measurable damages due to the mistake or accident.
In 2020, there were a total of 3,332 fatalities in 3,098 car accidents. Car accidents are just one of many possible ways that wrongful death can occur.
The Victim Suffered Fatal Injuries
When a drunk driver crosses the center line and hits an oncoming vehicle, the situation involves other innocent people who would not have been in an accident if not for the reckless drunk driver's behavior. When a patient succumbs to a treatable disease because of insufficient or improper care, the doctor is now guilty of medical malpractice. A Fort Lauderdale wrongful death claim is handled like any personal injury case, but the difference between a personal injury and a wrongful death case is that the latter is fatal. That means the people seeking compensation for the accident are the surviving family members or beneficiaries.
Seeking Compensation After a Wrongful Death
A Fort Lauderdale wrongful death is a tort violation, meaning that the survivors can seek compensation for a range of damages. This can be resolved through a wrongful death lawsuit or a wrongful death claim if both parties want to work towards a settlement agreement without involving the Florida courts. Several people may be eligible for compensation depending on their relationship and reliance on the deceased. The best way to determine who can be involved in the wrongful death lawsuit is to speak with a Fort Lauderdale wrongful death lawyer. Once you are connected with a wrongful death lawyer, you will determine who can move forward with the case and to what capacity.
A wrongful death lawyer is highly skilled at identifying the many damages that a Fort Lauderdale wrongful death will cause, including the economic and non-economic impacts of the loss. The economic damages in a wrongful death case include the cost of medical care for the victim before their death and the many different financial contributions that the deceased made for the family. This includes financial support through work, pension and retirement funds that the survivors will miss out on in the future, and more. These damages depend on the specific relationship with the deceased, all of which a Fort Lauderdale wrongful death lawyer will help you understand.
In addition to the economic damages, there are non-economic effects — these effects do not have measurable dollar values associated with them. They include things like the emotional turmoil that a survivor must endure after losing a loved one, loss of consortium, and much more. Your Fort Lauderdale attorney will go through each of these intangible impacts and determine an appropriate dollar value to compensate you and your family for this tragic loss.
The Importance of Hiring a Wrongful Death Lawyer For Your Case
The stress and pain of losing a loved one can significantly impact the surviving family members' and loved ones' lives, and trying to take on a wrongful death lawsuit while dealing with this loss can seem nearly impossible. Insurance companies and the adjusters assigned to your case, no matter how friendly or compassionate they may seem, are focused on settling your claim as quickly and affordable as possible, and simply proving fault has little bearing on how much you will ultimately receive in a settlement or as an award.
Working with a personal injury attorney during this difficult time can give you the space you need to focus on getting your life back on track and healing from this terrible loss while an experienced professional handle the many complex legal issues of your case on your behalf. After losing a loved one or family member, a survivor should not need to take on the contentious process of recovering damages where they will need to relive the accident countless times as the insurer attempts to minimize the impacts they have suffered.
Tort law is complicated, and when there is a financial incentive to resolve your case quickly, it can get contentious and aggressive quickly. When you have a lawyer handling your case, the insurance company will not be able to bully or intimidate you into settling early — we will handle all of your paperwork and communications and work to keep your legal anxieties as minimal as possible.
Contact us as soon as possible to request a free consultation with the Bernheim Kelley Battista & Bliss team and get started on the path towards a successful wrongful death lawsuit or claim today. Once a proven wrongful death attorney is representing you, you can look towards the future with confidence that a diligent lawyer will address your financial needs.