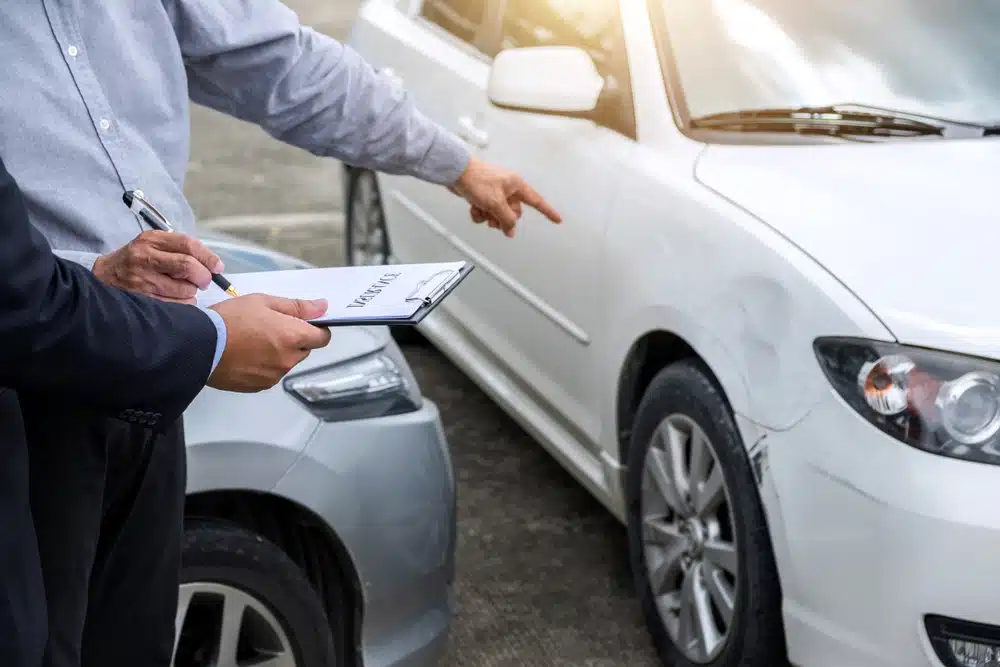 Motor vehicle collisions happen every day. Even safe, attentive drivers are at risk of being involved in a major crash. According to data from the Florida Department of Highway Safety and Motor Vehicles (FLHSMV), there were 341,399 crashes reported in the state in 2020 alone. Of those accidents, approximately 60% resulted in property damage only and 40% resulted in at least one reported injury. When these accidents occur, who pays for car damage in a no fault state?
At Bernheim Kelley Battista & Bliss, LLC, we are committed to helping our clients get real justice and real results. If your vehicle was seriously damaged in a crash, it is imperative that you are in the best position to maximize your compensation, including recovering the money you need to pay for vehicle damage. In this article, our Fort Lauderdale car accident lawyer explains the most important things that you should know about who pays for vehicle damage after a crash in a no-fault state.
What is a No-Fault State?
No-fault car accident states require motorists to purchase an insurance policy that covers their own initial medical expenses after an accident—regardless of who caused the crash. Some drivers in no-fault states have additional insurance policies that will cover their vehicle damage regardless of fault. Florida has a no-fault law. According to reporting from Policy Genius, there are actually 12 states with some type of no-fault auto insurance law on the books as of 2022. Other states with no-fault car accident laws include Massachusetts, New York, New Jersey, and Pennsylvania. The majority of U.S. states, though, are fault-based car accident jurisdictions.  
What is No-Fault Car Insurance Coverage and How Does it Work in Fort Lauderdale ?
Beyond the basics of the no-fault car accident system, it is useful to have an understanding of what no-fault insurance coverage is and how it actually works. While there are some variations from state-to-state and policy-to-policy, the general standard of no-fault insurance coverage is as follows:  
Coverage is Offered Without a Finding of Fault: When no-fault coverage applies, it applies regardless of who caused the accident. If you have $10,000 in no-fault coverage for medical benefits, your initial $10,000 in medical bills will be paid by your own insurer—no matter who caused the crash.
You Must Notify Your Insurer Immediately: One of the key things to know about no-fault insurance claims is that there are strict rules on notifications. You have a limited amount of time to initiate the claims process. Make sure that you notify your own no-fault insurer of your crash as soon as possible.
Medical Records Must be Provided: You will need evidence to support your claim. A no-fault claim for minor or moderate injuries must be supported with adequate medical records. Without the proper medical evidence, your insurance company is unlikely to offer you the full and fair settlement offer that you deserve.
Vehicle Damage is Often Not Covered: In most states, vehicle damage is not covered under the no-fault system. While many drivers carry optional comprehensive coverage to protect themselves and their vehicle in a crash, property damage claims are often still generally fault-based legal claims. Even in no fault states, a crash needs to be carefully investigated by an experienced car accident lawyer.
Your Own Insurer is Not On Your Side: Insurance companies are primarily driven to protect their profits. They are not eager to pay out the maximum settlement. Unfortunately, your own insurance company is no exception. Even in a no-fault state, you cannot rely on an insurance carrier to do what is best for you and your family. They will try to resolve all claims—from vehicle repair claims to property damage claims—for the minimum amount possible. You may need to negotiate a fair settlement of a no fault claim. A lawyer will protect your rights.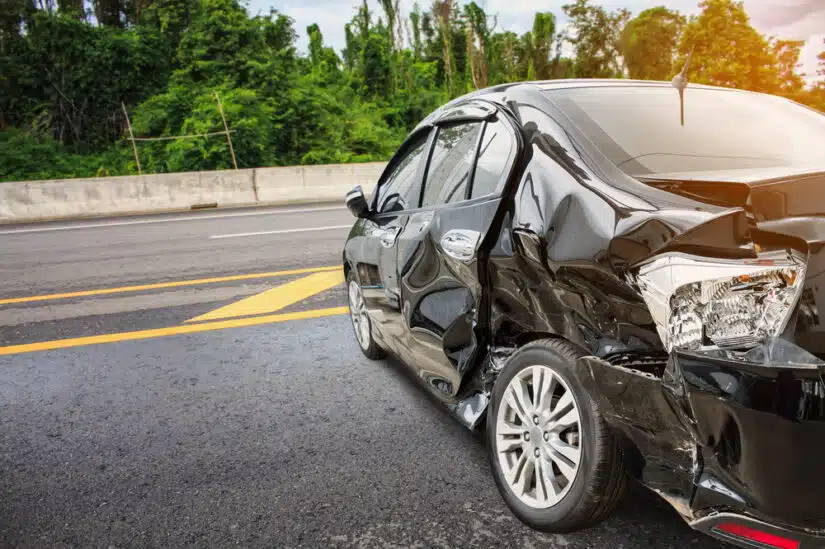 Is Florida a No-Fault Car Accident State?
As noted previously, Florida is one of 12 states with a no-fault car accident law (Florida Statutes § 627.7407). By law, every driver in Florida is required to purchase a minimum of $10,000 in Personal Injury Protection (PIP) insurance coverage. Initial medical bills are also handled through a driver's own no-fault PIP insurance in Florida. PIP coverage also applies to initial lost wages. However, no fault coverage does not apply to property damage in Florida. While an initial personal injury claim for a car accident must be handled through the no-fault process, a property damage claim is not covered by the no fault system. Under the Florida auto insurance requirements, all motorists must carry a minimum of $10,000 in fault-based property damage liability coverage. Florida's no fault car insurance law will have a direct impact on any personal injury claim related to your car accident. If you or your family was hurt in a crash, it is imperative that you consult an experienced Fort Lauderdale personal injury lawyer. An attorney will help you determine the best course of action.
Do You Have to Get No Fault Insurance in Florida?
Yes. You are required to carry the mandatory minimum Personal Injury Protection (PIP) coverage in Florida. This is your no-fault insurance coverage that covers the initial medical expenses and lost wages after a motor vehicle collision. A fault-based personal injury claim can only be filed in Florida if the victim has sustained a serious injury that meets the state's minimum threshold to allow for a fault-based car accident injury claim. Note: Motorists have the ability to buy supplemental insurance coverage that is not mandated by state law. A driver may want to obtain collision coverage or comprehensive coverage. With these types of coverage, you can effectively get "no-fault" coverage for your vehicle. Your vehicle repairs would be covered by your own insurer even without a finding of fault. However, the claim will still go through Florida's fault-based process for vehicle damage—meaning the other driver's insurance company would still be on the hook if they were deemed to be at fault for your crash.
Who Pays for Car Damage in a No Fault State?
Fault always matters in a car accident case—even in a no-fault state. So who pays for car damage in a no-fault state? The party responsible for paying for vehicle damage after a collision in a no-fault state will depend on a wide range of different factors, including the specific state that they were in, how the accident occurred, and why the accident happened. Here is the key thing to remember about Florida law: The state's mandatory no-fault insurance does not cover property damage in Florida.  You can hold the at-fault driver legally liable for the full extent of your vehicle damage. You may be wondering how to tell who is at fault for a car crash. In Florida, auto accident fault is based on the concept of negligence. Any party whose negligence—careless, reckless, or otherwise improper conduct—contributed to the crash can be held responsible. All car accidents in Florida require a thorough investigation by an experienced attorney.
When Can You Bring a Fault-Based Auto Accident Claim in Florida?
To bring a fault-based auto accident claim in Florida, you must prove that you have a legal cause of action that is not covered by the no-fault system. If you have property damage (vehicle repairs, vehicle replacement), you can bring a fault-based claim directly against the responsible party. This is because property damage is not covered by no-fault insurance in Florida. If you have a personal injury case, you may or may not be eligible to bring a fault-based auto accident claim. In Florida, initial car accident injury claims are no-fault claims. You need to start by going through your own PIP coverage. To step outside of Florida's no-fault system for a car accident injury claim, you must have suffered a "serious injury." The state defines a serious injury as:  
"Significant and permanent loss of an important bodily function; 
Permanent injury, within a reasonable degree of medical probability; 
Significant and permanent scarring or disfigurement; or
To learn more, schedule a free consultation with us today.
Do All No-Fault States Have the Same Standard of Negligence?
No. Negligence is broadly defined as the failure to take due care. What constitutes negligence and how negligence applies to a car accident claim varies from state-to-state. Whether you are preparing to bring a fault-based claim for property damage only or you are preparing to bring a fault-based claim for a serious injury, it is crucial that you understand how negligence works in your particular no-fault state. Here are the three main standards:  
Pure Contributory Negligence: Pure contributory negligence is a harsh legal standard that is only used by a small number of jurisdictions (Alabama, Virginia, Maryland, etc). Under this system, you can only recover compensation through a fault-based claim if you are responsible for 0% of the accident. A finding of partial liability—even if minor—will prevent a fault-based claim.
Pure Comparative Negligence: A number of different states use a more forgiving standard known as pure comparative negligence. Florida is a pure comparative negligence state. Under Florida law, liability for a car accident will be divided proportionally in a fault-based case. For example, imagine that you sustained $10,000 in property damage. The other driver was found at fault for 80% of the accident. You were found to be at fault for 20% of the accident. In Florida, you could hold that driver liable for 80% of your property damage ($8,000) and you would bear liability for the remaining 20% ($2,000).
Modified Comparative Negligence: Modified comparative negligence is similar to pure comparative negligence; it just puts a "limit" on the amount of fault a party can be assigned while still being eligible to bring a claim. Massachusetts is an example of a modified comparative negligence state. If you are bringing a fault-based car crash claim for property damage in Massachusetts, you can only recover compensation if you are responsible for less than 51% of the accident. If you are found to be at fault for 75% of a crash in Massachusetts, you are legally barred from bringing a fault-based claim.
Why Hire BK Law After a Car Accident in South Florida?
Motor vehicle collision claims are complicated—especially in a no-fault state such as Florida. But you do not have to navigate the auto insurance claims process alone. You deserve personalized legal guidance and support from a lawyer who will take the time to handle your case the right way. At Bernheim Kelley Battista & Bliss, LLC, we have the skills and knowledge to help our clients maximize their recovery, including for vehicle repairs. Among other things, our Fort Lauderdale auto accident lawyers are prepared to:
Hear your story and answer questions about vehicle damage;
Investigate your accident to determine fault;
Gather evidence to document the total value of your vehicle damage;
Handle all negotiations with the insurance companies; and
Provide comprehensive representation, including with a personal injury claim.
Call us now or contact us online to arrange a free, no obligation case review. With a main office in Fort Lauderdale and other office locations in Miami, Jacksonville, and Starke, we are committed to providing results-driven legal representation throughout Florida.
Personal Injury Practice Areas
Other Practice Areas