Lyft/Uber Car Accidents: What Top Lawyers Say You Should Do
December 25, 2021
No one expects to get into a serious car accident, but in Florida, it happens all the time. 
And don't think you aren't at risk just because you're taking an Uber.
According to Florida Highway Safety and Motor Vehicles, there were 314,399 accidents in 2020, and nearly half of them resulted in an injury. 
Meanwhile, thousands of riders put their safety in the hands of strangers when they get into a Lyft or Uber. Rideshare services are certainly not immune to the dangers of the road and present risks even for people who aren't inside the car. 
If this happens to you, an Uber car accident lawyer can help, whether you're a rideshare customer or the person behind the wheel.
What you do in the first few minutes after a crash can have a significant impact on what happens next and maybe even the rest of your life. You won't want to get this wrong; help from a lawyer can get you the financial support you deserve to overcome a potentially life-altering event.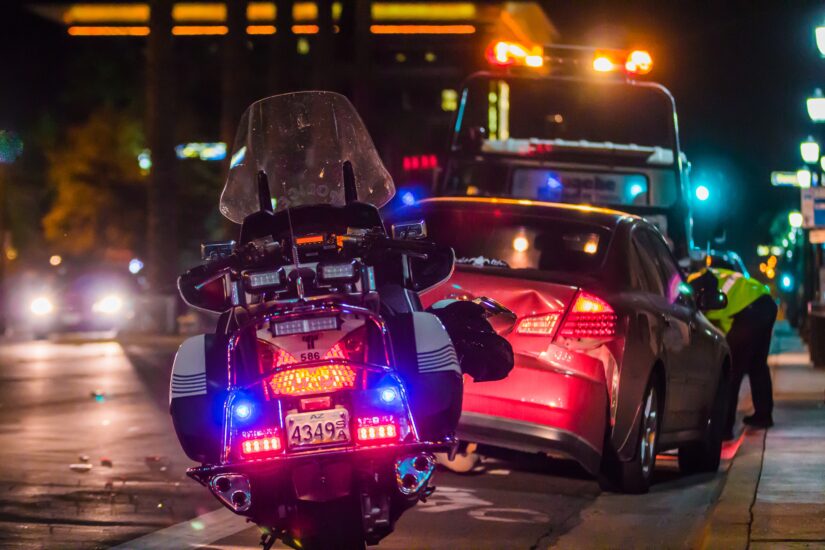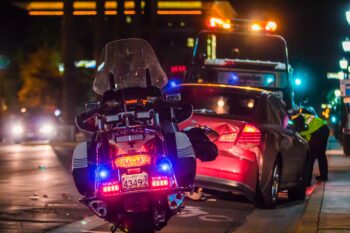 Steps To Take After An Uber Accident
According to a safety report released by Uber, 30% of fatal incidents from 2017 to 2018 involved a pedestrian. Additionally, risky behavior on the road has increased since the pandemic. According to a report from The U.S. Department of Transportation, reckless driving is happening more frequently than it has in 15 years, and passengers and pedestrians are more likely than drivers to die from this behavior. 
After a vehicle accident, the first few moments can be traumatic, disorienting, and confusing. We're created a short, step-by-step guide to explain what exactly you should do if you are involved in an Uber or Lyft accident, whether you're the driver or the passenger.
#1 Get to a safe place. The driver should maneuver the Uber  to a spot away from the traffic flow. Do not exit the car until it is safe to do so. Then, assess the situation and determine if you or anyone else is injured. 
#2 Call 911. Contact the authorities immediately. Request an ambulance if someone is injured. Even if the crash seems minor, insist on filing a police report. This will be important if you end up having to take legal action. 
#3 Seek on-site medical attention. Be aware that the adrenaline and anxiety that follow a shocking situation trick your body into feeling like nothing is wrong, even in the case of a significant injury. Spinal, neck, and back pain may not present until hours after the incident. If something feels off, seek medical attention right away. 
 #4 Gather evidence. You should make sure you have all drivers' names, license plate numbers, and personal insurance information. If another party was involved in the crash, be sure to get this information from them. Use your phone to take as many pictures of the crash scene as possible, as well as any physical injuries you may have. 
#5 Report the incident. If an accident occurs, it's a good idea to let Uber know what happened. That information will allow the company to inform their insurance company a claim has been filed.
#6 Talk to an Uber or Lyft accident lawyer. Time is of the essence in cases like these, so it's essential to reach out to legal counsel as soon as possible after a crash. A lawyer will advise you of your options and tell you the next steps to take.
The aftermath of an accident can be traumatic, but you only have one chance to make sure you get the information you need. Getting a free consultation with an Uber accident lawyer can ensure you're doing everything right. Failing to do so could end up costing you. 
What Are Passenger Rights In An Uber Accident?
As a passenger, you're covered under Uber's liability policy,, When an Uber driver is transporting a passenger, they are both covered by Uber's $1 million-dollar insurance coverage. 
But if your damages are more than a million dollars, or you've experienced debilitating injuries, you can file a third-party lawsuit against the responsible individual and their insurance company. 
Damages an Uber passenger could sue for in the event of an accident could include crash-related medical expenses, property damage, and even lost wages if the accident caused you to miss work.
An Uber Hit You—What Should You Do?
If an Uber driver hits you, the first thing you should do is assess the situation, get into a safe place and call 911. The more quickly the police get to the scene, the better the chances of a full investigation and gathering of evidence. 
There are a few things you can do to ensure the best outcome in the aftermath of a Uber crash:
Stay on the scene and wait for authorities to arrive.
Take pictures of both vehicles from all angles.
Get contact information from witnesses who saw what happened.
Verify insurance information with the Uber driver.
Report the incident to Uber as soon as possible.
Once you have collected all of this information, you should see a doctor. Even if you feel fine, the adrenaline from the crash may be masking severe issues. The longer you wait to see a medical professional, the harder it will be to prove any associated injuries truly happened during the accident. 
What To Do If You're In An Accident While Riding As A Passenger In An Uber?
It's important to remember that an Uber driver could claim that the passenger caused the crash in the event of a crash. 
For this reason, it's essential to meticulously document everything possible to protect yourself from this kind of claim. 
#1 Document and record unusual behavior. If your driver is operating the vehicle recklessly, you should request to be dropped off in a safe area but should also secure evidence. Get your cell phone video camera rolling immediately at the start of odd behavior or in the event of a crash.
#2 Call the police. A driver may say an accident is "no big deal" and want to avoid getting law enforcement involved, but if you intend to be covered under Uber's insurance, you should file a police report. Never let an Uber driver convince you to keep a serious crash from the police. If it looks like no one else will call, you should dial 911. When an officer arrives, be sure to give them your story to be written into the official police report. 
#3 Report the crash to Uber. You can report the collision through the app or online. You must file a report with the service as soon as possible, so they know the situation. 
#4 Get checked out by a doctor. Adrenaline will surge if you get into a crash with a stranger behind the wheel. Be sure to get checked out by a doctor to ensure that rush isn't masking a severe injury.
How Can A Rideshare Accident Lawyer Help My Family?
A rideshare accident lawyer understands the complexities of insurance and the methods that Uber, Lyft and other companies may use to avoid paying money to drivers or customers after an accident. 
Lawyers can help you gather evidence, such as local surveillance video and vehicle usage data recorded by Uber or Lyft during the trip to build a solid case that will get you the results you desire.
If you were in an accident involving an Uber (or Lyft or other rideshare service), you need someone who will aggressively work to protect your rights and represent you. Contact BK Law now for a free consultation and we can help you get the compensation you deserve.