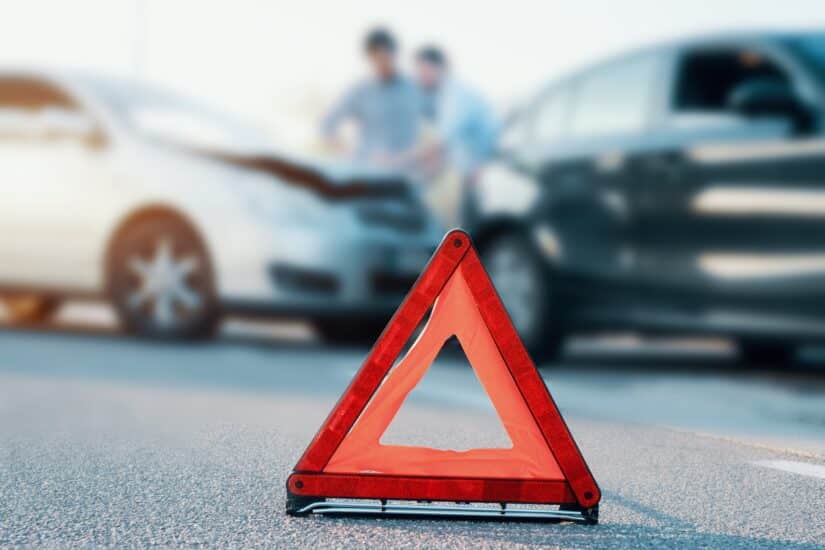 There are many different ways that an accident can occur on the road, and while we are behind the wheel we must stay vigilant in order to anticipate and hopefully avoid these situations. Unfortunately, no amount of defensive driving will ever guarantee that we won't be the victims of someone else's reckless, negligent, or otherwise dangerous driving behaviors. In the event that you are hurt, or a loved one is killed, due to someone else's driving, it is important that you partner with an experienced car accident attorney who can help you get the compensation you deserve.
While no amount of money will ever undo the damage, trauma, and pain of an accident, you should not have to cover the costs of someone else's actions (or inaction). The team at BKBB is committed to fighting on behalf of our clients while they focus on recovering from their unfortunate and avoidable accident. We encourage you to connect with us as soon as possible to learn more about how we can help during a free consultation and case evaluation.
Learn about a few of the most common types of car accidents below, and contact us now to request your case evaluation today. Whether or not you see the specific type of crash you were involved in listed below, we will be able to go through the details of your accident during your consultation and get a better sense of the most appropriate path forward.
Rear-End Collisions
A rear-end crash often happens when the rear driver fails to notice that the lead driver has come to a stop or has slowed down. This is not always the case, though, because sometimes a lead driver may stop short or have to slam on their brakes, causing an unavoidable crash as the rear driver runs into the back of their vehicle. Regardless of how the crash was caused, the at-fault driver (or, more specifically, their insurance provider) must be held liable for the damages.
Sideswipe Accidents
Sideswipe accidents happen when two vehicles, either traveling in the same or opposite directions, scrape the sides of each other's vehicles — hence the term "sideswipe." These accidents often do not result in high-impact injuries, but can cause lacerations due to broken glass, serious trauma due to the experience, and may even lead to amputation injuries if a person has an arm out the window on the side of the collision.
Head-On Crashes
A head-on collision happens when one vehicle crosses the yellow line and strikes an oncoming vehicle straight on. These crashes can be devastating, as the force of impact is greatly increased since both vehicles are often in motion, thus increasing the impact by the rate of both vehicles combined. Fortunately, modern technology has led to significant improvements with head-on safety features including multiple airbags, safety restraints, shatter-resistant glass, and more. Regardless, these accidents have a high risk of serious injury and the at-fault driver must be held accountable.
Single-Vehicle Accidents
Many accidents only involve one vehicle, but this does not mean that the driver of said vehicle is necessarily responsible for the crash. Vehicle defects, unexpected hazards, or maneuvers to avoid making contact with a reckless vehicle can all cause an accident that involves a single car, and regardless of how the accident happens, we will work to identify the responsible driver and seek fair compensation from them for the many damages you have suffered.
Intersection Crashes
Most intersections are clearly marked with a right-of-way that allows for drivers on a designated side of the intersection to proceed safely. This is done with traffic lights, stop signs, yield signs, and a variety of other tools. Unfortunately, people may — either intentionally or inadvertently — miss these signs and pass through the intersection without paying heed to those who are already committed to passing through, causing an accident that typically results in an impact to the side of one of the vehicles and can lead to serious injuries, or even death.
Lane-Change Collisions
When a driver changes lanes, they are expected to use a turn signal, check their blind spots, and ensure that the lane they are switching to is free of other vehicles, pedestrians, motorcycles, and other obstacles. While most people safely complete this check each time before changing a lane, others may either fail to do so, or may accidentally miss a vehicle in a blind spot. Modern vehicles have technologies such as lane-change assist and blind-spot cameras, but even these helpful tools won't guarantee that you won't be involved in this type of accident. 
Contact BKBB Now For a Free Consultation
We offer a free consultation and case evaluation for car accident victims where we can discuss a range of issues, including things like the events that led up to the crash, the type of injuries you have suffered, and the impacts that this accident has had on your life. In addition, we will be able to give you a better understanding of how our firm works with car accident victims, such as our contingency fees, our approach to negotiations, and examples of past cases that are similar to your own.
Contact us now, and partner with an experienced team of car accident attorneys to get the money you deserve.