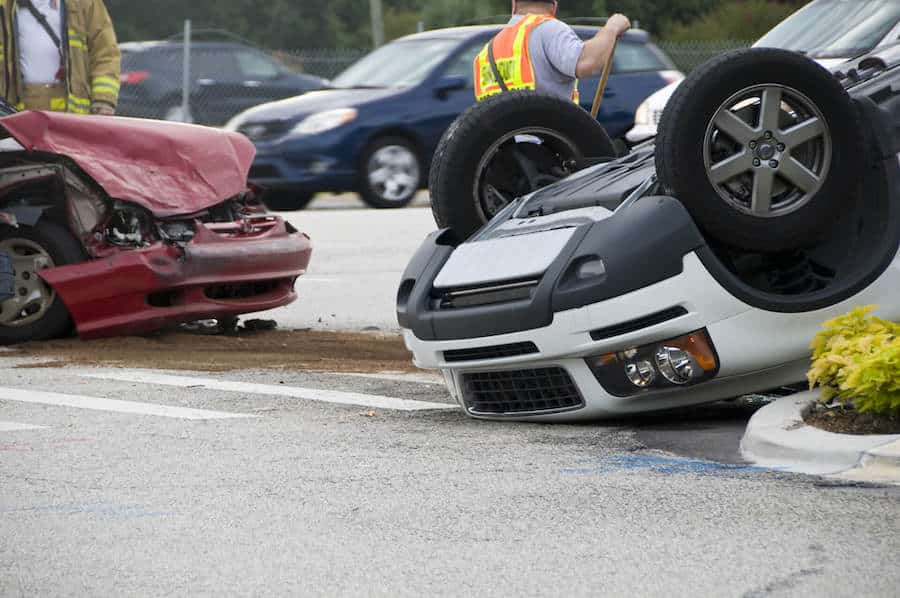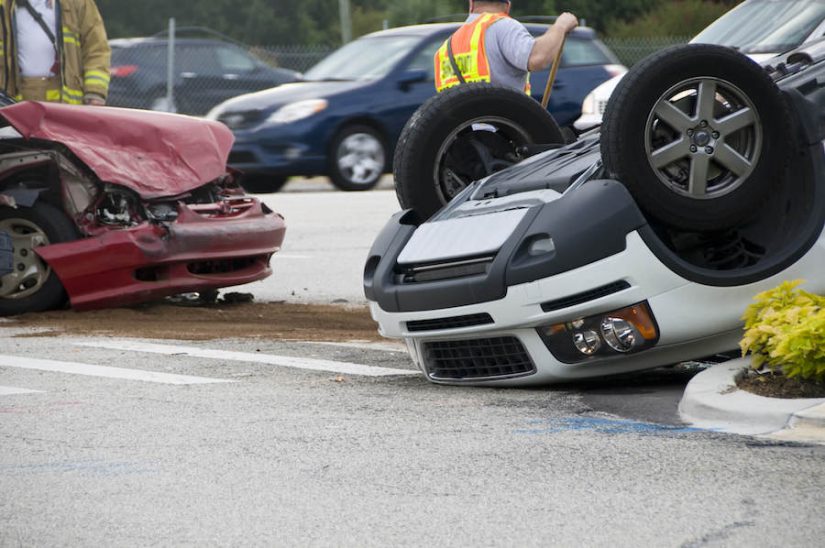 Any car accident is bad but multi-vehicle accidents are among the very worst kinds of accidents there are. A multi-vehicle accident is typically defined as one that involves more than two vehicles and may sometimes be called pile-ups, especially when six or more vehicles are involved. It is not difficult to see why these types of motor vehicle accidents are so devastating because, with so many people involved, the potential for serious injury is increased. Additionally, there are other factors that make the situation more complicated than an accident involving two vehicles, such as the fact that people could get trapped in their cars with no easy way of getting out.
Another complicating factor in multi-vehicle accidents is determining who was at fault for the accident since so many people were involved. If you were involved in a multi-vehicle accident, then you will likely need a car accident lawyer to help you, and at Bernheim, Kelley, Battista & Bliss LLC, we have experienced attorneys who can help you. We can sort through the complicated legal entanglements involved in a multi-vehicle accident so that you can get the compensation you need. If you were in a multi-vehicle accident, get in touch with us as soon as you can.
The Causes of Multi-Vehicle Accidents
Multi-vehicle accidents often occur on highways because any accident that occurs on a highway can cause a chain reaction where more and more cars make contact while trying to brake. However, multi-vehicle accidents can also happen on regular roads, usually at intersections where a driver ignores a stop sign or traffic light and causes several vehicles to crash into each other. The following are just some of the causes of multi-vehicle accidents:
Speeding – This is always a danger, but it can be especially bad on highways since the speeds are higher and it can be more difficult to maintain control of the vehicle or stop the vehicle in an emergency situation. That could cause a chain reaction that involves multiple vehicles crashing into each other.
Drunk Driving – One of the many dangers of drunk driving is that an intoxicated driver could drift out of their lane into oncoming traffic. This could cause many vehicles to collide with each other even after the initial collision.
Poor Weather Conditions – Slippery roads caused by rain, snow, or poor visibility caused by heavy fog are often contributors to multi-vehicle accidents. If one car slides out of control, then it could collide with many other vehicles, or drivers could go out of control while trying to avoid a collision with other vehicles. In low visibility, drivers may not be able to gauge the distance between their vehicle and the one ahead, which could lead to a chain of rear-end collisions.
Drowsy Driving – This presents similar dangers to drunk driving because the tired driver is not in control of their vehicle if they drift off to sleep. The vehicle could then stray into oncoming traffic or crash into a vehicle ahead of them, either of which could cause a multi-vehicle accident.
Distracted Driving – This kind of behavior presents many dangers, and like drunk or drowsy drivers, the distracted driver could inadvertently stray out of their lane or crash into a vehicle ahead of them.
The Dangers of Multi-Vehicle Accidents
A multi-vehicle accident presents dangers that are not present or are less likely to occur in an accident involving fewer vehicles. There is a greater risk of injury or death because there are more collisions, and those collisions can come from various angles, and if they happen at high speeds. These factors increase the chance of serious injuries for the people involved in the crash. There is also a greater risk of fires because fuel leaks could happen due to ruptured gas tanks and all it takes is a small spark to ignite the fuel and cause a fire.
A multi-car pileup could also leave people trapped in their vehicles, which could cause problems if they are injured since it could take a while before emergency services are able to rescue and treat them. If someone is seriously injured, then time is of the essence and any delays in their treatment could make their situation worse. That is also why it is a problem if a multi-vehicle crash blocks emergency vehicles from being able to travel to the accident scene and help the people who were injured in the accident.
Liability in Multi-Vehicle Accidents
It can be difficult to determine liability in a multi-vehicle case because it can be complicated to discover which driver caused the accident in the first place. A professional accident reconstructionist may be needed to find out who was at fault, and it might end up being the case that multiple drivers were at fault. Once liability has been determined, complications can still occur because the at-fault driver might not have enough insurance to cover all of the people who were injured in the accident.
If a driver causes multiple injuries in a pile-up, then it is unlikely that they will have enough insurance money to parcel out to everyone hurt in the accident. In cases like that, the insurance company of the at-fault driver will avoid taking responsibility for the distribution of the insurance payments. The insurance company might file an interpleader action, which is a lawsuit that forces the injured parties seeking compensation to battle in court over who gets what.
That is why a car accident attorney is necessary for multiple vehicle accidents and why we at Bernheim, Kelley, Battista & Bliss LLC can help anyone who was involved in such an incident. If an interpleader action does happen, then each injured party and their attorneys will try to prove why they should be entitled to a bigger portion of the insurance settlement. We can fight on behalf of our clients to help make the argument that they deserve the maximum amount of compensation for their injuries stemming from the accident.
Contact us if You Were in a Multi-Vehicle Accident
A multi-vehicle accident can be physically and financially devastating and legally complicated. At Bernheim, Kelley, Battista & Bliss LLC we can help untangle the legal complexities so that our clients can get the compensation they need to take care of their injuries. A multi-vehicle accident can involve a lot of legal complications, which is why the assistance of an experienced car accident lawyer is invaluable. We can provide the attorney who can give you the best chance of getting the compensation that you deserve.