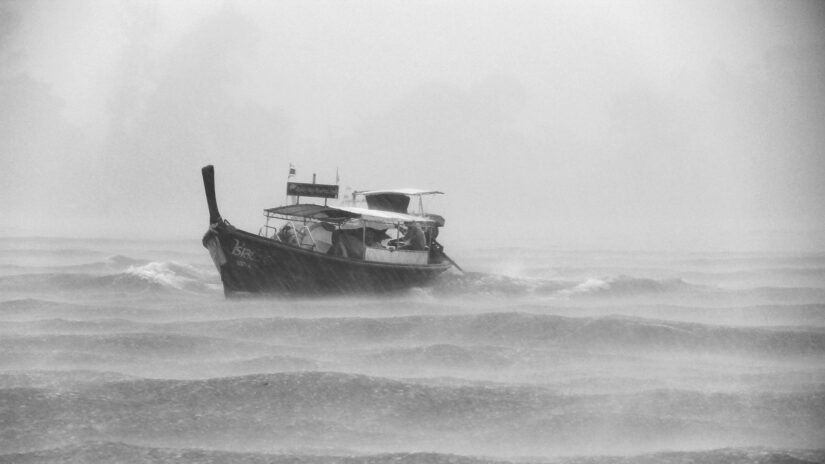 Boating is an exciting activity for those seeking to enjoy the great Fort Lauderdale, FL weather, and can be a great way for friends to get together to either relax or do things like wakeboarding, fishing, and a number of other hobbies that rely on a boat. However, Fort Lauderdale boating accidents are alarmingly common due to a range of factors, including alcohol, inexperience, recklessness, and more. If you have been hurt in a Fort Lauderdale boating accident, it is important that you contact a boating accident attorney as soon as possible.
As you are recovering from your accident, you will need to file a claim with the insurance in order to seek compensation for your injuries. The stress of trying to manage an insurance claim can be overwhelming, especially as the insurancer works to limit your settlement as aggressively as possible. Call Bernheim Kelley Battista & Bliss today for a free consultation about your boating accident so that we can discuss your situation in detail. Knowing that there is someone who can help you recover your medical bills, lost wages, and many other damages following a Florida boating accident can give you the peace of mind you need to focus on your injuries without worrying about the many unknowns that come with an accident, boating or not.
Read more below, and contact our law firm as soon as possible to get started on your case today.
Common Causes of Boating Accidents
The following are just a few of the many causes of boat accidents. Whether or not the cause of your serious injuries is listed below, contact a Fort Lauderdale boating accident attorney at Bernheim Kelley Battista & Bliss today to speak with an experienced Fort Lauderdale legal professional about your rights and options.
Negligent Operation
Negligent operation is a very common causes of cases that a boating accident lawyer will represent. Much like a car accident, failing to adhere to the rules of the waterway puts both the reckless boater and all others around them at risk of serious injuries. This can include things like speeding, failure to stay in marked channels, putting off a wake in no-wake zones, and more. If you were in an accident and you believe that it was caused by a negligent operator, contact us now to speak with a personal injury lawyer about your situation.
Failure To Comply With Florida Boating Laws
Boating laws can be complicated for inexperienced boaters, and many may often engage in reckless behavior that leads to dangerous situations for the driver, their passengers, and everyone else in the area. When everyone obeys the boating laws, the risks of colliding with another boat are greatly reduced. If you suffer injuries in a Fort Lauderdale accident with a boater who was violating boating laws, contact the accident attorneys at BKBB as soon as possible to get started on your case today.
Boating While Intoxicated
Many people in Florida choose to drink alcohol or consume other drugs while operating a boat, which is a dangerous decision. Alcohol and other drugs, when combined with sun and heat, can lead to severe dehydration and further amplify the effects of the drugs being consumed, leading to accidents and injuries. If the other boater was cited for boating under the influence, this will be an important factor in your personal injury case, and you should inform your personal injury lawyers of this information immediately. 
Negligent Maintenance
Improper maintenance on boats can lead to serious boating accidents, and the victims of these accidents deserve fair compensation for their damages. If you have been hurt in a boat accident caused by another boater's failure to maintain their vessel properly, contact our firm as soon as possible to speak with a Fort Lauderdale/West Palm Beach boat accident lawyer and learn more about how we will fight for your rights.
Not Having Adequate Safety Equipment Aboard The Vessel
There are strict requirements about the types of quantities of safety equipment aboard a vessel depending on things like the size of the boat and the number of passengers aboard. If you were the passenger in a Fort Lauderdale boat accident where the vessel owner and/or operator did not have adequate safety equipment, then you are the victim of a personal injury tort and entitled to compensation. Contact our law firm as soon as possible to learn about how we can help injury victims seek adequate compensation after these types of accidents. 
The Importance of Seeking Medical Attention After a Boating Accident
After any Florida accident, it is important to see a doctor so that you know you are getting the appropriate care and developing a recovery plan. However, many people fail to see a doctor if they suffer minor injuries on boats, as they do not believe that the medical professional will be able to help them recover any faster. While this may (or may not) be true, there is a secondary benefit to working with a doctor following an accident in Orlando, FL, West Palm Beach, FL, Fort Lauderdale, FL, or anywhere else in Broward County and beyond.
When you see a doctor for your injuries, every visit will generate important documentation and evidence of these injuries. This is an oft-overlooked benefit of working with a doctor alongside hiring a personal injury attorney, and these visits can play a significant role in proving the pain and suffering that you have endured — an important factor for your non-economic compensation.
Calculating Damages Following a Boat Accident in Broward County
Boating accidents are complicated and can lead to many widespread damages that go well beyond the financial impacts of your physical injuries. Working with a Florida injury attorney can help you get a better understanding of your situation, and while your attorney is building your case, you can focus on your recovery without taking on the added stress.
Economic Damages
Economic damages include things like your medical bills and all other recovery costs, as well as your lost wages and other income-based losses. There are many other economic damages that an experienced Florida personal injury attorney will also help you identify and calculate to ensure that you receive the money you deserve — not just the money that the insurance company would prefer to pay. These damages are highly specific to your situation, so there is no simple way to come up with a blanket estimate for Florida accidents.
Non-Economic Damages
Non-economic damages seek compensation for the damages in an accident that do not have set, measurable financial values associated with them. They can be more contentious to reach a settlement agreement on, simply because the insurance company will leverage how nebulous these damages are.
Since you are in the open water after an accident, boats can lead to serious emotional damages like the trauma of having to swim for your life after suffering an initial set of injuries. This example is one of many that contributes to serious non-economic damages that your attorney will help you calculate and seek in a settlement agreement or through the Florida courts. The methods used to calculate non-economic damages are more complicated than those used to calculate economic damages, simply because there are no "set" or measurable values associated with these types of psychological and emotional impacts of your accident.
Contact Us Today
The sooner you are connected with the team at Bernheim Kelley Battista & Bliss, the sooner we can begin working on your case. Our attorneys are well versed in multiple practice areas. We will be able to handle all communications with the insurance company on your behalf so that you can focus on keeping your stress low throughout recovery, and confident about the outcome of your case.