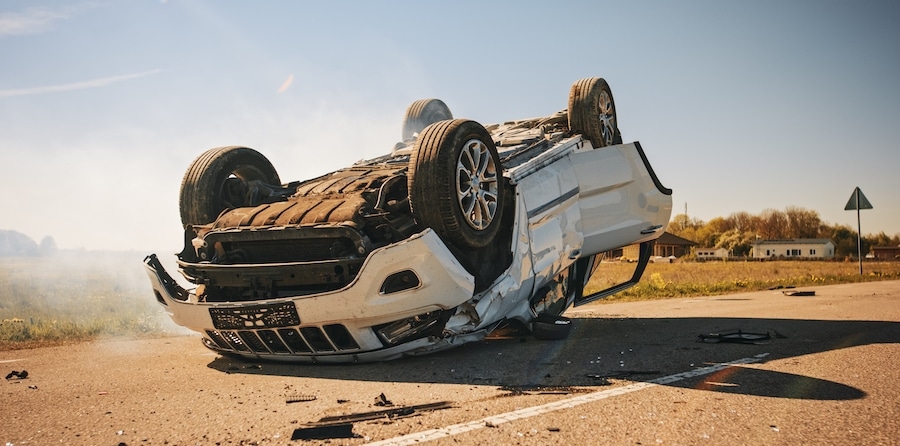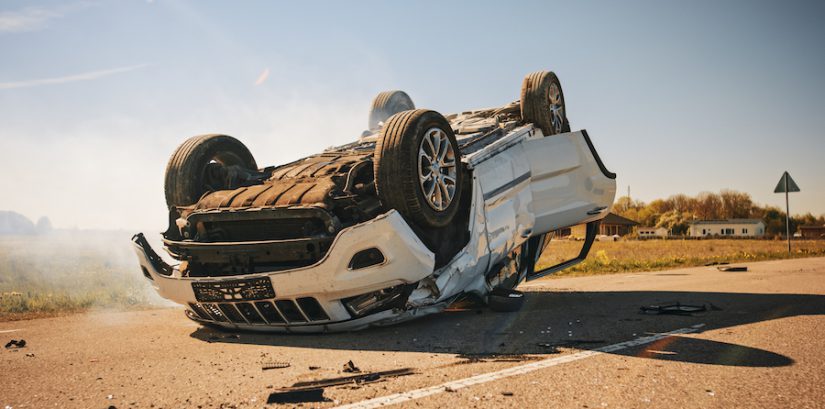 All car accidents are dangerous, but some are far more dangerous than others. Rollover accidents are the most dangerous types of car accidents, simply because protective equipment in vehicles is meant to provide protection from a single, predicted direction and a rollover causes multiple impacts in many directions while throwing the passengers violently back and forth in the vehicle. In fact, according to safercar.gov: "rollovers accounted for nearly 35% of all deaths from passenger vehicle crashes. In 2010 alone, more than 7,600 people died in rollover crashes. The majority of them (69%) were not wearing safety belts."
If you or a loved one has been hurt in a rollover accident that was someone else's fault, then it is important that you get the compensation that you deserve. However, no matter how clear it may be that another individual is responsible for the accident, the process of getting fairly compensated for your unfortunate involvement can be frustrating and overwhelming. The insurance company's main focus on any claim is to settle it as quickly as possible, for as little money as possible, and your situation will be no different unless you are working with an experienced car accident attorney who can bring the fight right to them.
The Importance of Hiring an Attorney After a Rollover Accident
Following a rollover accident, your main priorities should be on your personal needs and your recovery, NOT on trying to successfully navigate an insurance claim and fighting against a process designed to leave you with as little money as possible. Claims adjusters work out of a playbook that has been developed over the course of decades, with the help of countless professionals, and trying to get the money that you deserve can feel impossible – especially while you are trying to recover from serious injuries.
Working with a personal injury attorney is one of the best decisions that you can make early into this process. Once there is an experienced lawyer handling all communications with the insurance company, investigating your damages and calculating fair settlements, negotiating on your behalf, and preparing for the possibility of a lawsuit in the Florida courts, you will be able to use this time to focus on getting your life back on track. 
Insurance companies leverage the stress and anxiety that comes with these accidents to their advantage. As your medical bills mount, you continue to miss work and your income suffers, and the insurance company finally makes an offer for a one-time settlement, it can be tempting to accept it – even though it means waiving your rights for any future legal action against their insurance company or their client for this accident, even if new information were to emerge. Instead of having to make this decision on your own, though, we can use this initial offer as a start of aggressive negotiations to get you an amount that you deserve.
Contact Bernheim Kelley Battista & Bliss, LLC Now For a Free Initial Consultation
The sooner you contact our firm, the sooner you will be able to take on the insurance company with the help of an experienced, diligent, and proven attorney who is fighting for the money that you are entitled to. When the insurance company knows that you have a lawyer, they know that you are here to get what you deserve. We will be happy to discuss the specifics of your situation during our initial consultation and provide you with insight into how we can help you throughout this process, as well as how we have helped others in similar situations to yours in the past.
Knowing that there is someone out there who can help can give you the emotional space you need so that you can focus on your personal needs, and we will be happy to support you through this process.